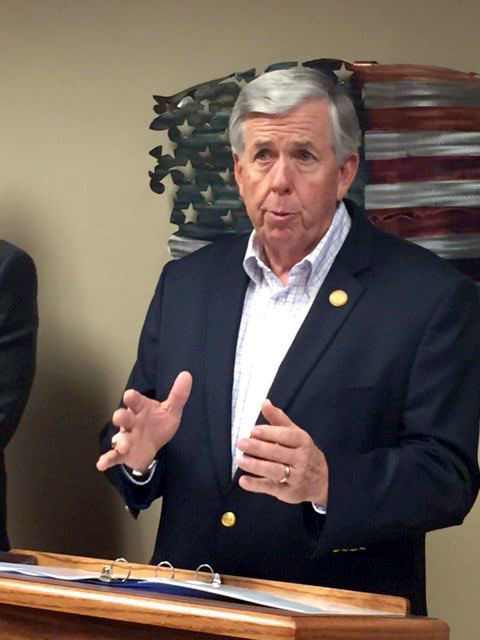 JEFFERSON CITY • At a time when Gov. Eric Greitens is seeking to slash funding for colleges and universities, the No. 2 statewide official is again asking lawmakers for a boost in his budget.
In testimony Tuesday, Lt. Gov. Mike Parson said he wants a $50,000 increase in his office budget to hire a part-time staffer to help him traverse the state, as well as someone to handle legal duties.
"I don't have anybody to help drive," Parson said. "The state of Missouri is a big state. It takes a lot to travel."
Parson, a former state senator from Bolivar, said he traveled to 150 destinations in the state in his first year as the state's lieutenant governor.
Travel records show he was reimbursed $4,622 in mileage expenses last year, the most of any statewide elected official.
During budget negotiations in 2017, the House budget plan gave him the added cash, but it was carved out by the Senate.
Two weeks ago, Greitens unveiled a $28.7 billion budget for the fiscal year beginning July 1. In order to balance sluggish revenue growth against rising costs in other parts of state government, the governor called for nearly $70 million in cuts to higher education.
The lieutenant governor, with a salary of about $86,600, is the lowest-paid of Missouri's statewide elected officials and has the smallest staff.
In addition to added money for a driver, Parson wants the added funding to pay for legal assistance.
Among the tasks his office undertook in 2017 was an eight-month investigation of the St. Louis Veterans Home. He said his staff could have used some legal advice while dealing with the probe of the troubled nursing facility.
"We don't have anybody on legal staff at all," Parson said.
The House and Senate are working toward a May deadline to send Greitens a spending plan.