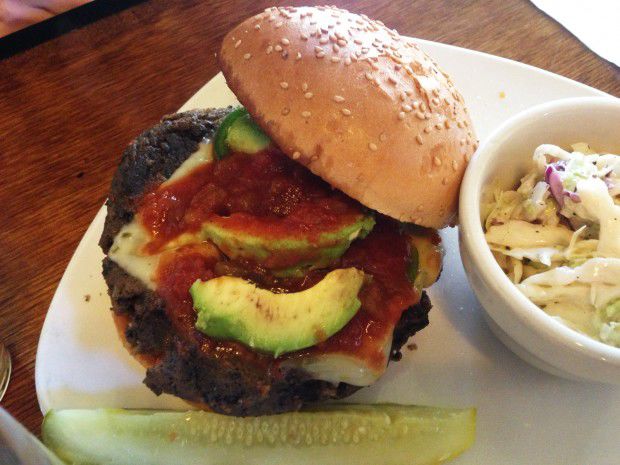 JEFFERSON CITY • The president of one of the more familiar vegetarian meat producers said his company has not yet changed its labels to reflect a new "fake meat" law in Missouri.
Jaime Athos, the CEO of Oregon-based Tofurky, said the company could stop selling products in the Show-Me state when the new law goes into effect Tuesday, rather than face off against state regulators if his labels don't pass muster.
"That is something to consider," Athos told the Post-Dispatch in a recent interview.
Athos' comments come as the clock is ticking on enforcement of the law approved by Missouri's Republican-led Legislature last spring. Although the law was set to go into effect in August, the Missouri Department of Agriculture delayed its implementation until Jan. 1 to give companies the opportunity to alter their packaging and labels.
The new law states that if a product isn't derived from an actual cow, chicken, turkey or some other animal with two or four feet, it can't be marketed as meat.
Tofurky, the ACLU and the Good Food Institute have asked a federal judge to block enforcement of the law until it is determined if it is constitutional.
A decision has not been made.
Athos expressed frustration at the legal limbo his company faces.
"I thought more would have been decided by now," he said.
On Tuesday, with less than two weeks to go before the new year, Attorney General Josh Hawley filed a request to impose a Dec. 28 deadline for both sides to file arguments on whether the judge should issue a preliminary injunction and whether the case should become a class action lawsuit involving additional companies.
A spokeswoman for the Department of Agriculture did not immediately respond to a request for comment on whether the deadline would be extended pending court action.
Athos said eliminating its product in Missouri would be tough because most national food companies don't deal directly with grocers, but move their products through distribution companies that work across state lines.
"We don't have a direct relationship with every store," Athos said.
He said ending sales in the state would be a major defeat that he hopes he doesn't have to contend with.
"I feel like ultimately it just hurts the people of Missouri. We're not trying to come in and fool anybody. They are looking for our products," he said. "Nobody has actually demonstrated any confusion. The writing is on the wall. People are changing the way they eat."
The sponsor of the legislation, Rep. Jeff Knight, R-Lebanon, said he wants the Department of Agriculture to enforce the law beginning Tuesday.
He said he hopes the law helps cattle, pork and chicken producers, who have financed marketing efforts through a self-imposed checkoff system.
"We've got farmers in this state that produce the real thing," Knight said. "There's a place for fake meat in the market. Just don't infringe on what farmers pay for through our checkoff system."
Daily updates on the latest news in the St. Louis business community.