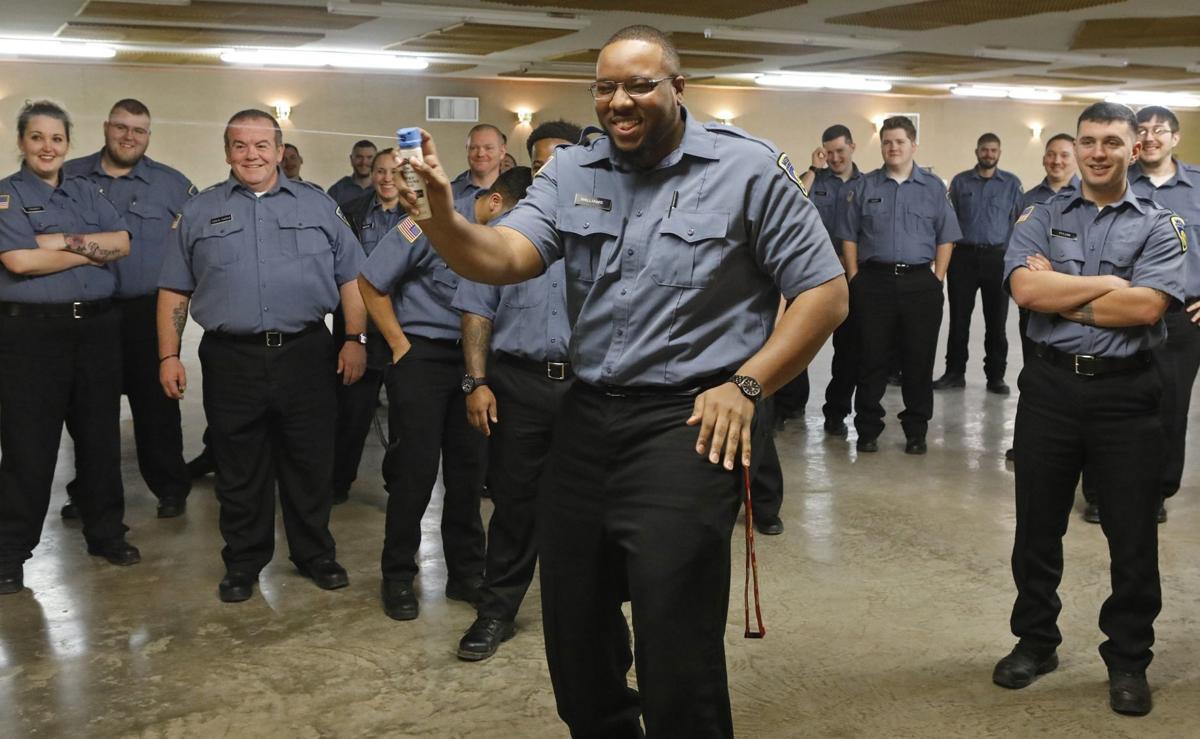 JEFFERSON CITY — The labor union representing Missouri prison guards could go out of business by the middle of March.
"It is crazy. It's left us with not enough money to operate," Gross told the Post-Dispatch Friday.
In December, Parson's Office of Administration announced it would end dues withholding for 5,500 employees who oversee some of the state's most dangerous rapists, murderers and drug dealers.
The administration said it ended payroll deduction because the union's contract had expired. It was not clear, however, why the decision came in December because the contract had expired in September.
But as of Friday, the effect of that decision was clear: Just 209 of those workers are paying dues to the union, despite attempts by the MCOA to convince guards to continue paying.
"This is just another attempt by the GOP to shut down unions," said MCOA grievance officer Tim Cutt.
It is unclear how Missouri Department of Corrections Director Anne Precythe would manage the employees without a labor contract in place.
An agency spokesperson did not immediately respond to a request for comment.
But, Jake Rosenfeld, associate professor of sociology at Washington University, said the change could result in a decline in worker protections and pay.
"Generally, if they were to lose representation, they wouldn't have anybody to negotiate on their behalf," Rosenfeld said. "It might not happen right away, but you can imagine" an even worse erosion of their rights.
Cutt and Gross also predicted working conditions in a system already plagued by high turnover and low pay could deteriorate.
"If the association goes away, it leaves them unprotected," Cutt said.
"Employees would totally be at the mercy of Anne Precythe," Gross added.
Even with a contract in place, workers and management have locked horns in recent years.
In 2018, a Cole County jury awarded thousands of officers nearly $114 million in back pay. In that case, guards alleged they were routinely not paid for work done once they arrived at the facility.
Money from that lawsuit still has not been paid.
Cutt said many of the correctional officers are new to the job and may not understand the importance of having a collective bargaining agreement as a buffer between workers and management.
Meanwhile, the union says talks aimed at getting a new contract have stalled.
Gross said Parson's Office of Administration has not responded to a union counteroffer made in December.
"The state is basically not negotiating," Gross said. "We haven't heard anything from them."
The potential demise of the union comes as Parson has attempted to improve the pay scale for correctional officers, who are among the lowest paid in the nation with a starting wage of about $15 per hour.
At the same time, however, top brass at the department blocked union representatives from talking with newly hired officers in August about the importance of union representation.
"They are trying to bust the union," Cutt said.