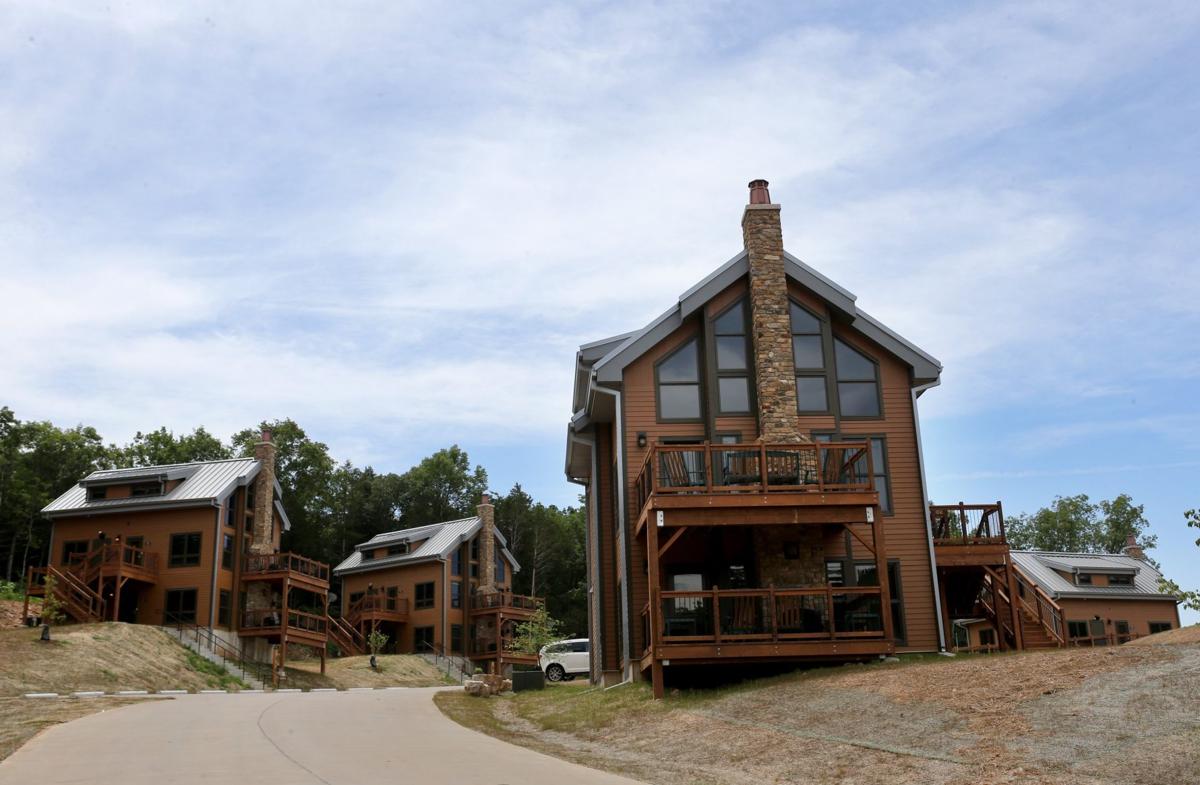 JEFFERSON CITY — Current River State Park will receive the biggest chunk of spending in a new plan to upgrade state parks in Missouri.
The Department of Natural Resources wants to spend $9.9 million to renovate the existing 12-room lodge at the Shannon County park, as well as add six, two-bedroom cabins near a lake on the property that is located in the rugged hills north of Eminence. It's part of a $68 million injection of funds into the park system sought by Gov. Mike Parson in his overall $34.6 billion budget plan.
In his State of the State speech Wednesday, Parson called on lawmakers to pump money into the agency.
"Unfortunately, this is another area where maintenance and rehabilitation have been neglected for decades. So this year, we are seeking approval for the Department of Natural Resources to complete infrastructure projects at 22 state parks," the governor said.
Attendance at the parks rebounded last year amid increased interest in outdoor activities during the pandemic and a 2019 decrease because of heavy flooding around the state.
Visitation last year rose to 21.1 million, which is the second-highest number recorded in the past 20 years, state records show. In 2017, an estimated 21.6 million people visited Missouri parks.
Among the hottest destinations: metro area state parks, like Castlewood and Don Robinson.
According to DNR, state park visitors have requested additional campsites and increased campsite amenities including more electric, sewer and water hookups.
"The user data shows that campsites with these amenities have the highest occupancy and visitors stay longer," DNR said in a report outlining their budget request.
At the Edmund Babler State Park, near Wildwood, the state plans to convert 35 campsites to have sewer, electric and water hook-ups at a cost of $2.3 million. Plans also call for the $3.1 million renovation of the Babler lodge.
Johnson's Shut-Ins State Park would get two new four-bedroom cabins and four, two-bedroom cabins at a cost of $3.5 million.
The state also plans on spending $2 million to upgrade the electrical system in the show cave at Onondaga Cave State Park.
Other parks getting campground upgrades include St. Francois State Park, Stockton State Park and Roaring River State Park.
Other parks getting new cabins or yurts include Echo Bluff, Long Branch and Harry Truman.
DNR estimates it will take three to five years to complete the projects if the money is approved. Construction could begin within six months.
The state also plans to seek alternative funding methods for some of the projects. For example, a campground improvement plan at Finger Lakes State Park, north of Columbia, could be eligible for federal funding that pays for off-road recreational trails.