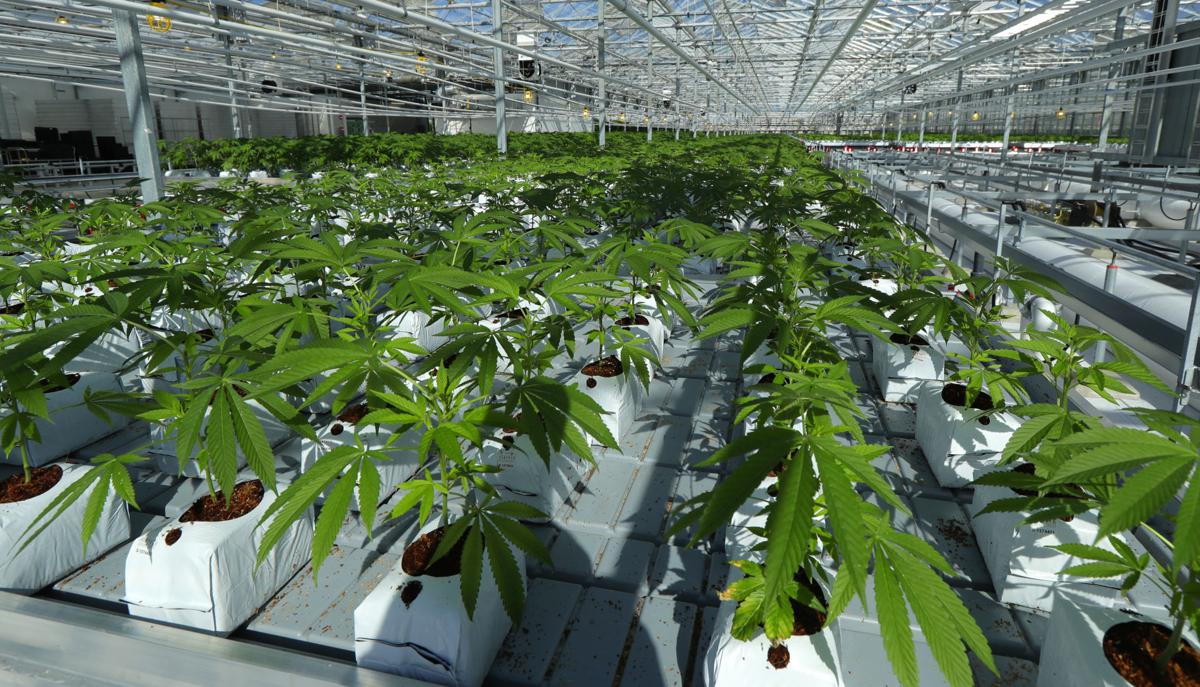 JEFFERSON CITY • Although veterans are in line to benefit from the legalization of medical marijuana in Missouri, residents and employees of the state's seven nursing homes for veterans will be barred from using the drug.
Missouri Veterans Commission Executive Director Grace Link said Monday that the state will prohibit the use of medical marijuana in the homes in order to stay in compliance with the U.S. Department of Veterans Affairs, which still considers pot an illegal drug.
"We have to meet VA standards," Link told members of the commission. "We have to comply with federal guidelines."
The decision, which affects about 1,350 residents of nursing homes in Bellefontaine Neighbors, Warrensburg, Mount Vernon, St. James, Cape Girardeau, Mexico and Cameron, is mostly about money.
Federal funds pay a portion of the more than $80 million it takes to operate the homes, and Missouri officials don't want to jeopardize that revenue stream.
At the Department of Corrections, officials earlier said they were discussing rules about the use of medical marijuana by correctional officers. The state's main personnel agency also is mulling whether medical pot use will be a factor in hiring in other state jobs.
And, Sen. Jamilah Nasheed, D-St. Louis, has introduced legislation that would allow recipients of welfare benefits to keep their benefits if they test positive for medical marijuana.
"There's a lot of unanswered questions about the medical marijuana program," Department of Public Safety Director Sandra Karsten told the commission.
Since November, the Department of Health and Senior Services has been working to implement the new law. In the first month of taking applications from companies that want to participate in the program officials received more than $2 million in application fees.
The state has refused to release the identities of those who have applied.
Once the program begins, sales tax revenue generated and fees collected under the new program will go toward regulating the industry and the newly created Missouri Veterans' Health and Care Fund.
Link said the fund is likely to receive about $20 million per year, which could be used for operating the homes, health care costs and job training that benefits veterans.
"It's quite a bit. It will definitely help us drive forward with the initiatives we have," Link said.