JEFFERSON CITY — Secretary of State Jay Ashcroft said Thursday he had rejected two proposed referendums on the state's new abortion law, a setback for abortion rights proponents seeking to place a measure on the 2020 ballot.
Within hours, the ACLU of Missouri, which filed one of the petitions, said it had filed a lawsuit in Cole County Circuit Court asking for a temporary restraining order and injunction barring the secretary of state's action.
Ashcroft, a Republican, said he could not allow the petitions to move forward because part of the law took effect immediately after Gov. Mike Parson signed it last month.
The provision banning most abortions at eight weeks of pregnancy takes effect on Aug. 28, but a lesser-known provision that requires two-parent notification for minors seeking an abortion took effect last month.
The Republican-led Legislature tacked on what is known as an "emergency clause" to the two-parent notification requirement — the reason that provision took effect immediately.
"Because of that declaration by the Legislature, and because of the responsibility of the Secretary of State's office to follow Missouri Supreme Court precedent, and the Constitution, we have no other avenue but to reject Referendum 1 and Referendum 2," Ashcroft said.
The ACLU and GOP mega-donor David Humphreys last month submitted two proposed referendums to Ashcroft. Humphreys and the ACLU want the referendums to be approved so backers may start collecting signatures to place a question on the November 2020 ballot.
Tony Rothert, attorney for the ACLU, called Ashcroft's move "cowardly" and an attempt to deprive residents of their right to reject newly passed laws.
"This move is so predictable, we've already assembled our suit to require the Secretary of State to put aside his anti-abortion agenda and do his job by certifying the referendum," Rothert said in a statement Thursday morning.
If the courts reverse Ashcroft's action, and the language is approved, proponents of a referendum will have until Aug. 28 to turn in more than 100,000 signatures to the secretary of state in order to place the question on the ballot.
Ashcroft's office has made no decision on the validity of a third referendum, also submitted by Humphreys. That referendum seeks to strike everything but the two-parent notification.
As Ashcroft made his announcement, lawyer Chuck Hatfield, a Democrat, said the courts have ruled that "true emergency bills ARE exempt from referendum but courts have held that just [because] Legislature says it doesn't make it so."
Ashcroft, at the news conference, said Hatfield was probably referring to Westhues v. Sullivan and Pollock v. Becker, two century-old court cases.
Ashcroft said the two cases make "it clear that the Secretary of State's Office does not have the ability to decide whether or not an emergency clause is truly an emergency."
Ashcroft said the courts would have to decide whether the two-parent notification piece is truly an emergency.
Democrats used the Westhues case as ammunition after Ashcroft's news conference.
"Nearly a century ago, the Missouri Supreme Court ruled in Westhues v. Sullivan that the General Assembly cannot thwart a bill from being subject to a referendum petition simply by tacking on an emergency clause," House Minority Leader Crystal Quade said in a statement. "Secretary Ashcroft should voluntarily certify these petitions for circulation before a court orders him to do so."
Lowell Pearson, attorney for Humphreys, said he was planning to challenge Ashcroft's action in court. Pearson said the emergency clause applies to less than 10% of the entire law, meaning the entire law has not been deemed an emergency, only a section. 
The constitution prevents referendums on laws with emergency clauses, not sections, Pearson said.
He also predicted Missouri courts would side with petitioners because the state constitution says the power of the government is "derived from the People."
"The initiative and referendum procedures are a reservation of rights by the People against the government," Pearson said in a Wednesday letter to Ashcroft.
In a Remington Research survey conducted between May 22 and 23 of Missouri voters, 57% of respondents described themselves as "pro-life" while 43% described themselves as "pro-choice."
The poll surveyed 1,042 likely 2020 general election voters and the margin of error was plus or minus 3%.
The Missouri law bans abortions at eight weeks, meaning access to abortion in the earliest stages of a pregnancy would not be banned.
But after eight weeks, the only exceptions allowing for abortions would be in medical emergencies. There are no exceptions in cases of rape or incest.
While the law allows abortions before eight weeks of pregnancy, if the landmark Roe v. Wade case is overturned by the conservative U.S. Supreme Court, that ruling would trigger another provision in Missouri's law outlawing nearly all abortions; the only exception would be in medical emergencies.
Thirty-two percent of Remington poll respondents said they would support a ban on abortions with no rape or incest exceptions, while 54% of respondents said they would oppose such a ban; 14% said they were unsure.
Fifty-one percent of respondents said they would support a ban on abortion if there were rape and incest exceptions, while 34% said they would oppose such a law; 15% of respondents weren't sure.
Meanwhile, 40% of respondents said Roe v. Wade should be overturned while 47% said that it should not be overturned; 13% were not sure.
Stelzer did not rule on Wednesday whether to issue a preliminary injunction that would allow the clinic to continue performing abortions, and …
---
Abortion protests since 1973
1973 - Anti-abortion protest along North Euclid
1977 - Abortion protesters on SLU's campus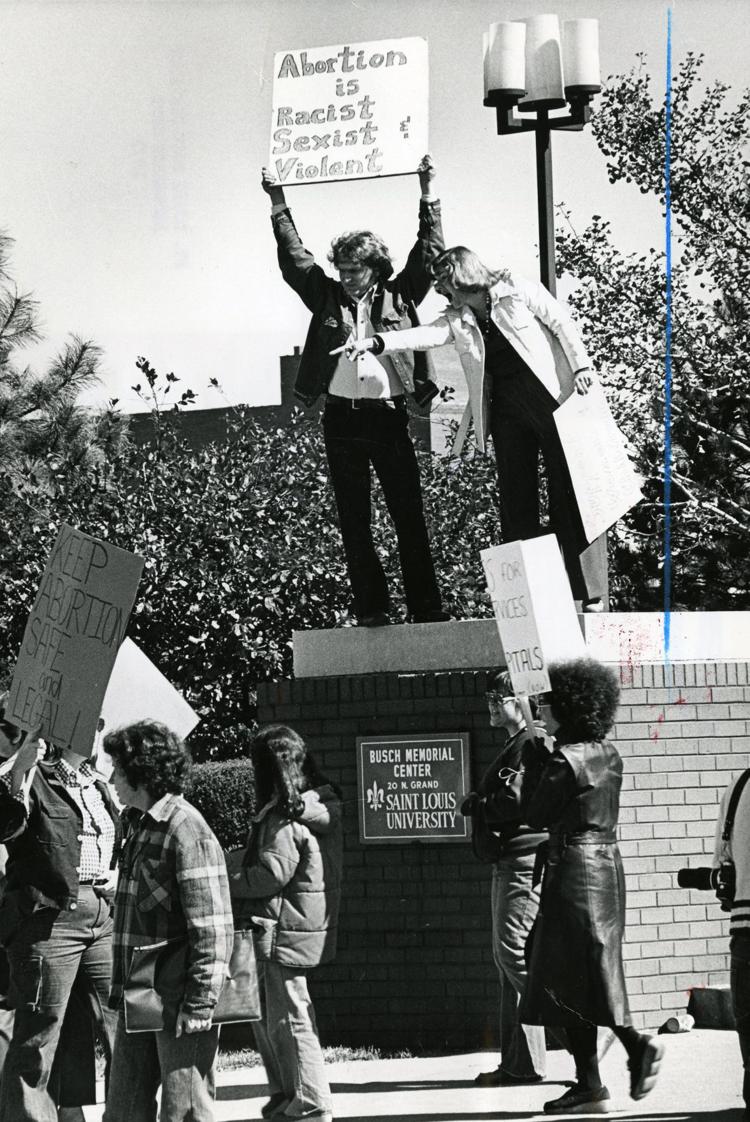 1978 - Abortion rights supporters in downtown St. Louis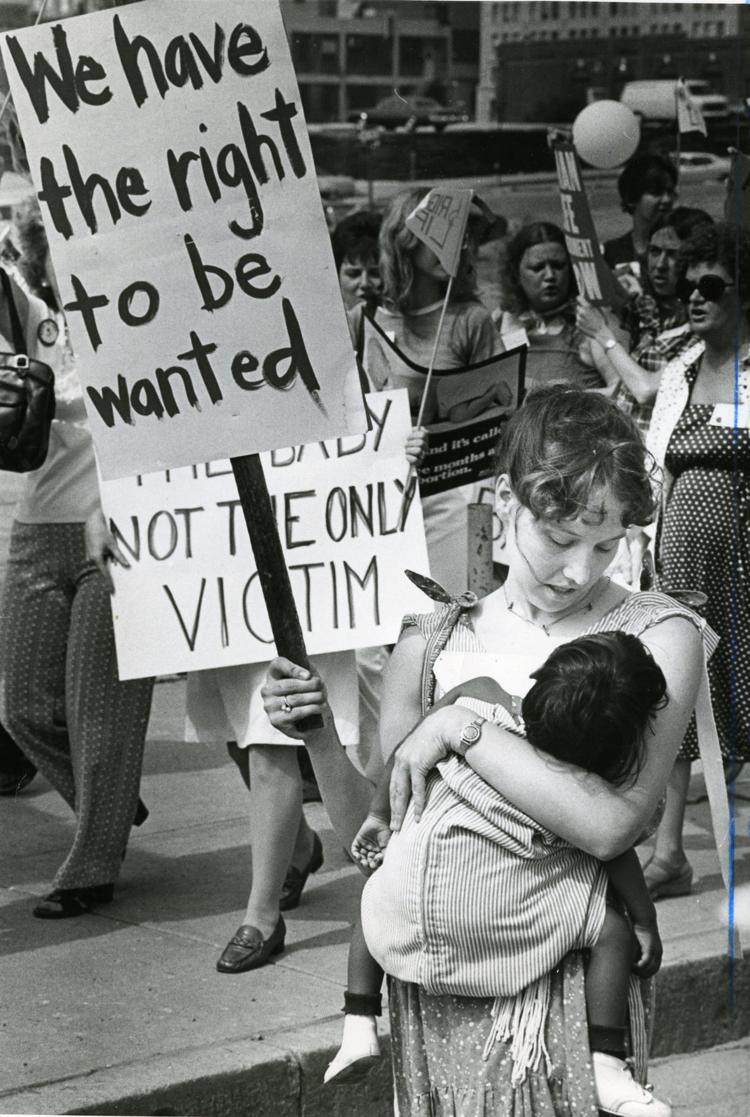 1978 - Abortion protesters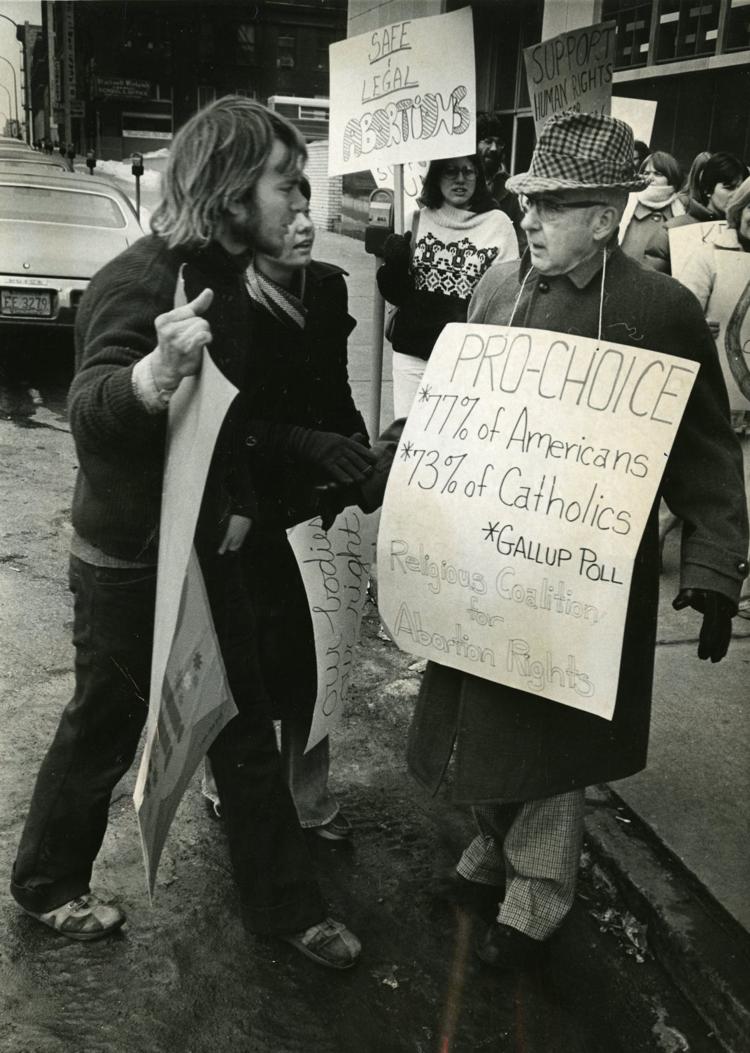 1979 - Anti-abortion protest near the Arch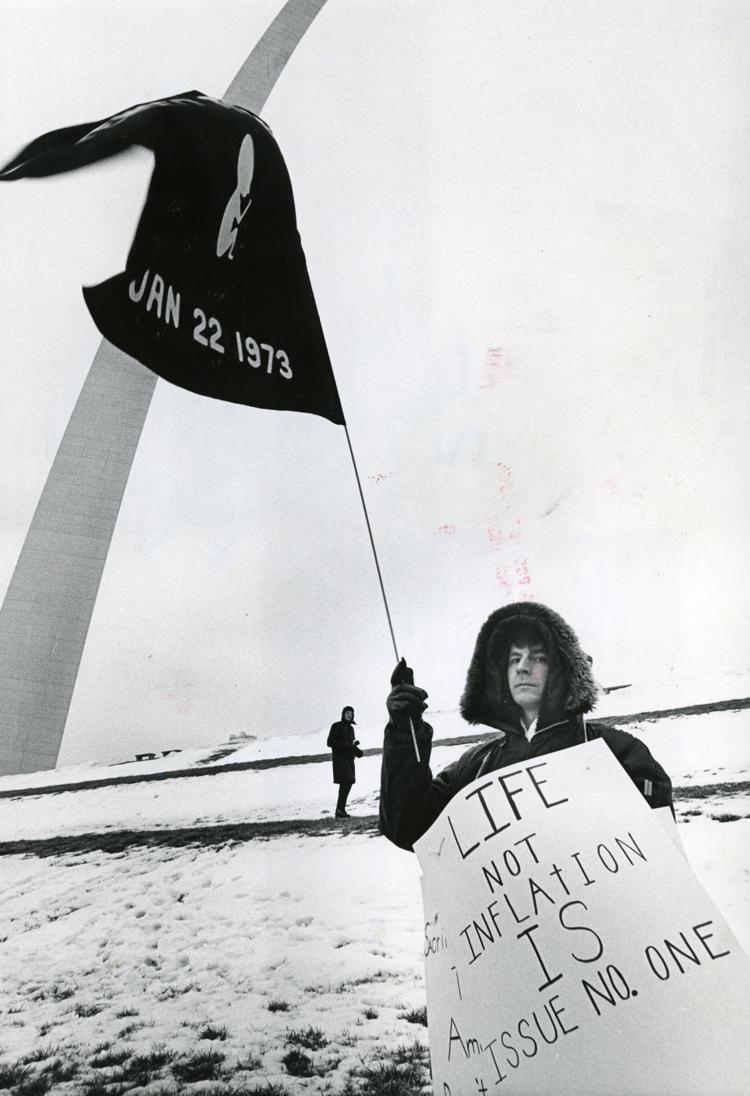 1980 - Anti-abortion protest in Kiener Plaza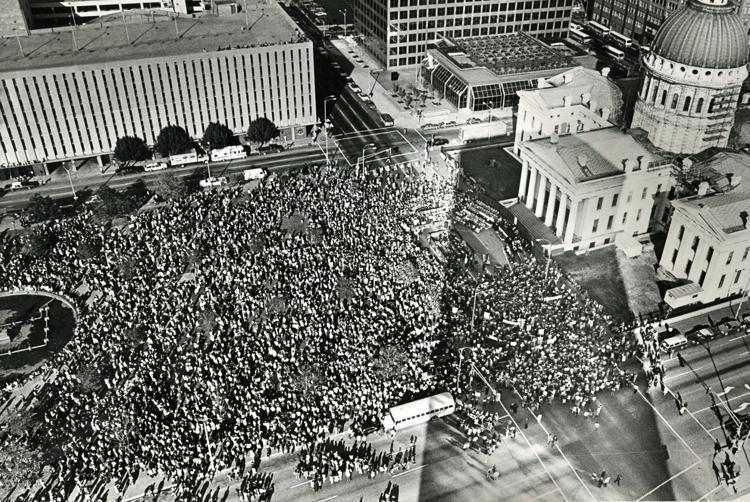 1980 - Anti-abortion protest along Market Street
1985 - Abortion rights protest in CWE church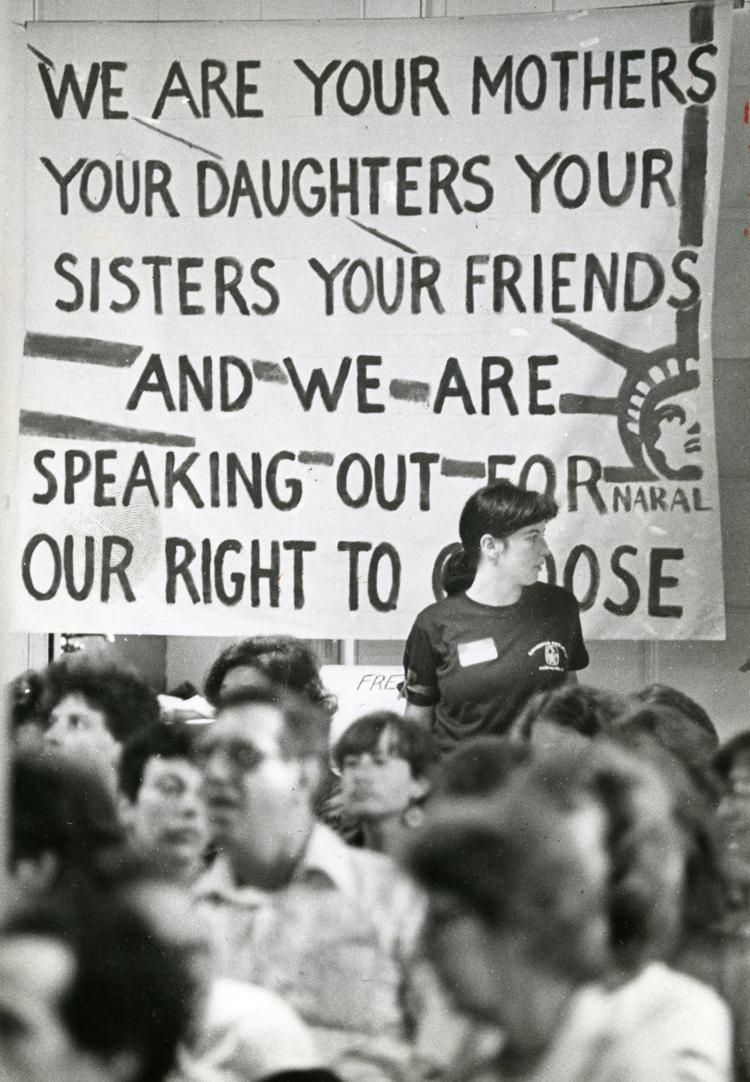 1986 - Abortion rights protesters at SLU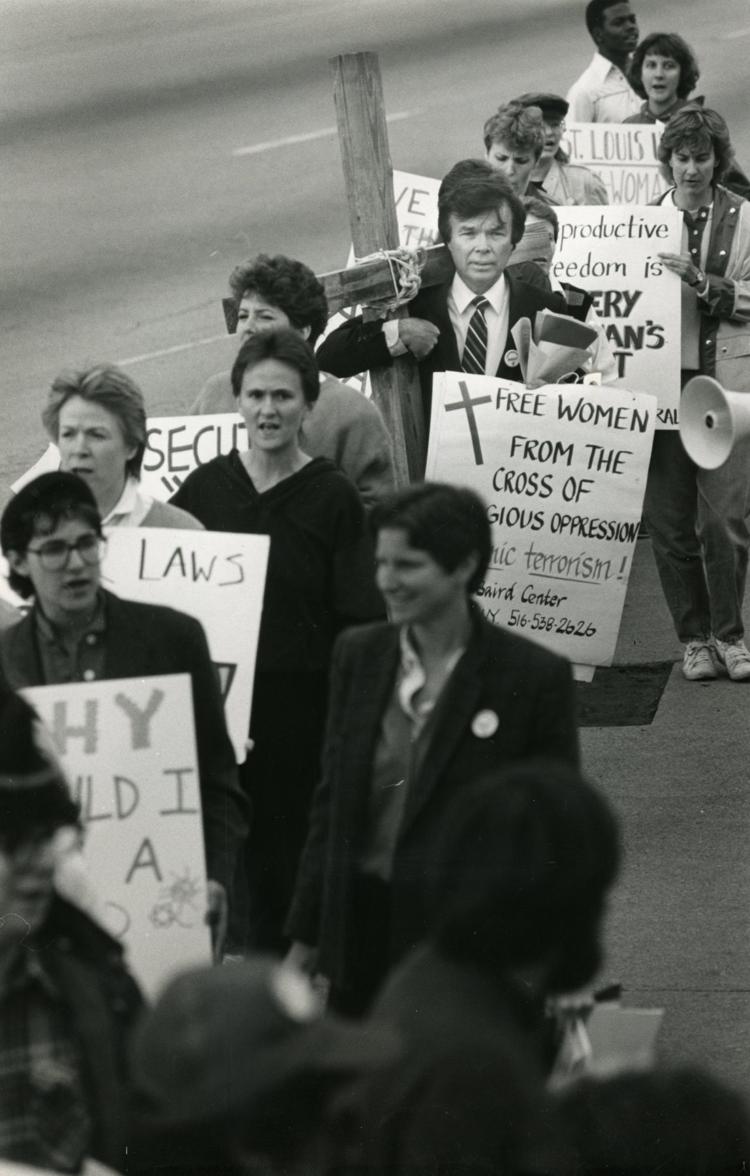 1989 - Abortion rights protesters in Forest Park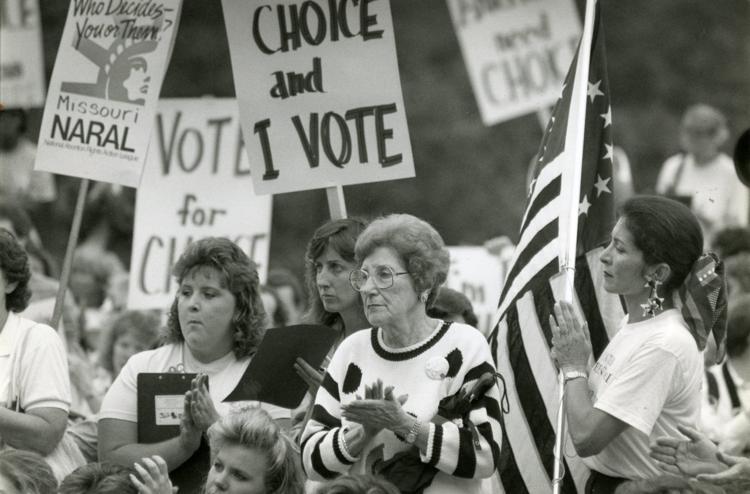 1991 - Anti-abortion protest during 'Life Chain'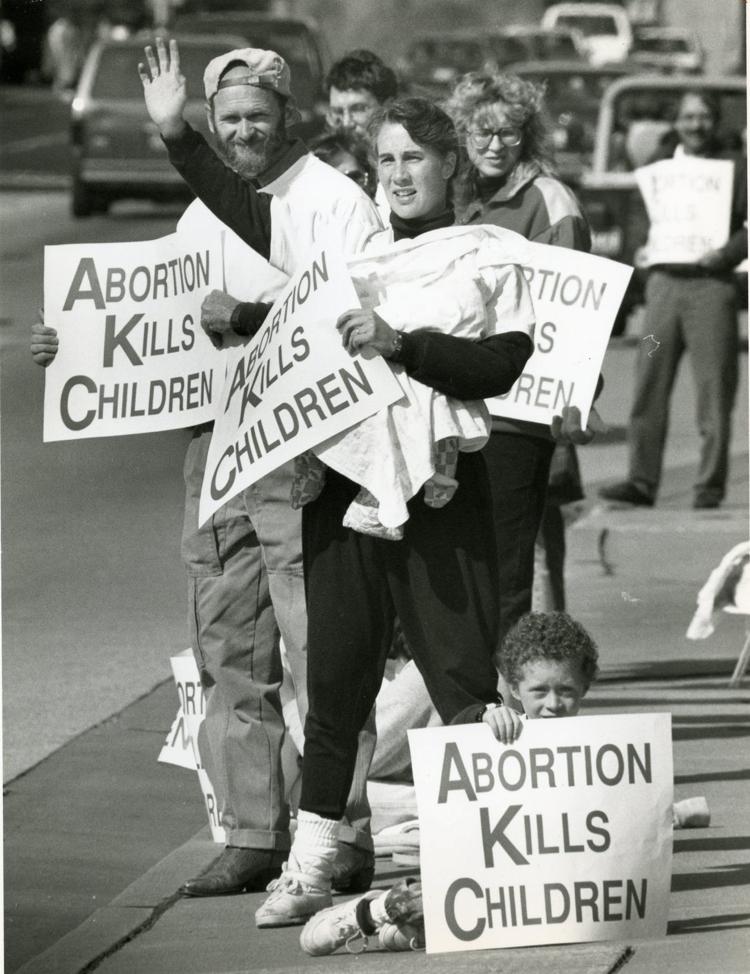 2005 - Anti-abortion protest in Granite City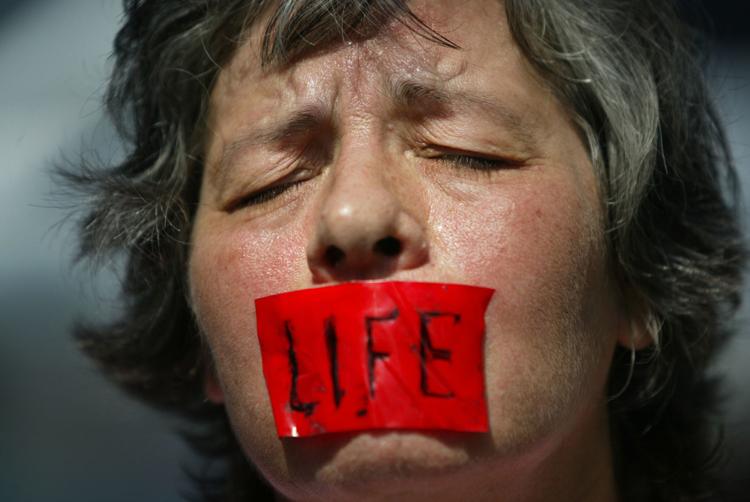 2005 - Abortion rights protest at Planned Parenthood

2005 - Anti-abortion protest at Planned Parenthood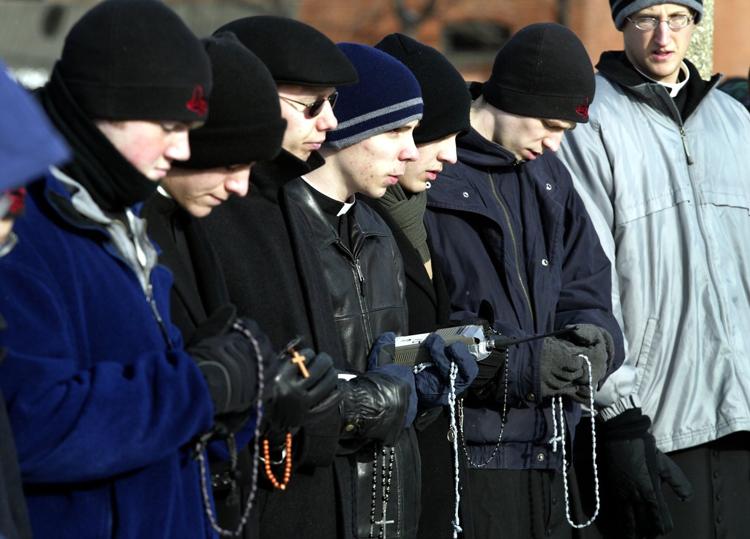 2008 - Anti-abortion protest at Planned Parenthood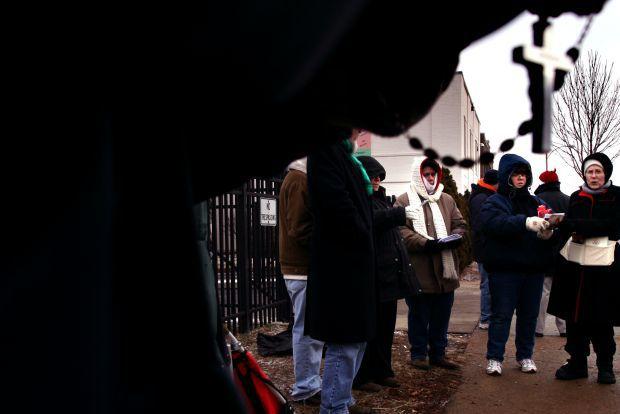 2017 - Abortion rights protest along Lindell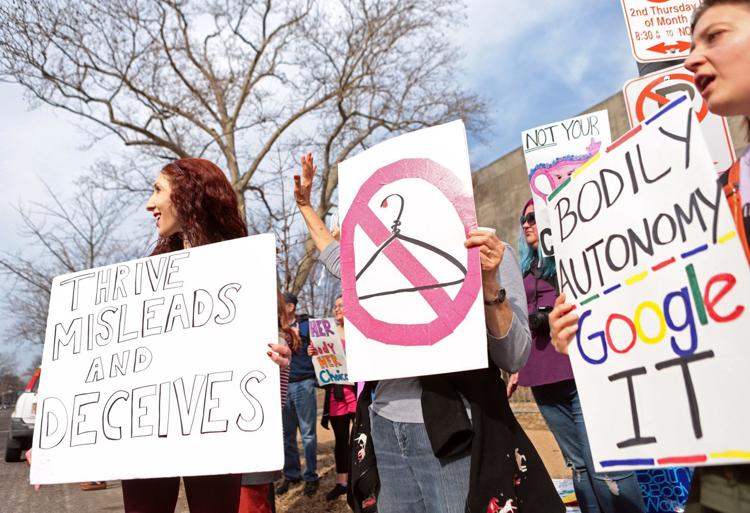 2017 - Anti-abortion protest at Planned Parenthood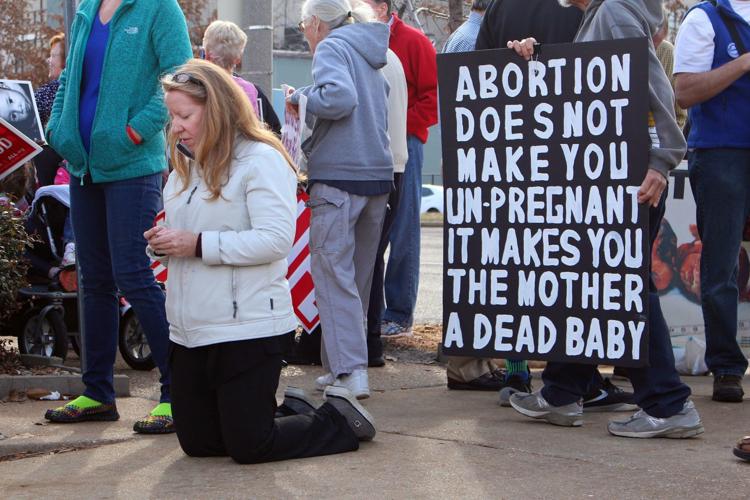 2019 - Anti-abortion protest in St. Louis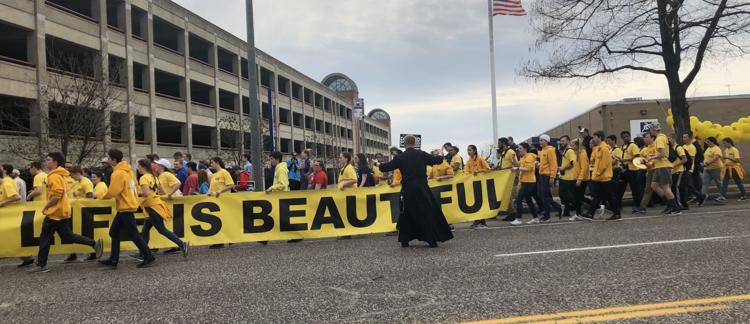 2019 - Abortion rights protest in downtown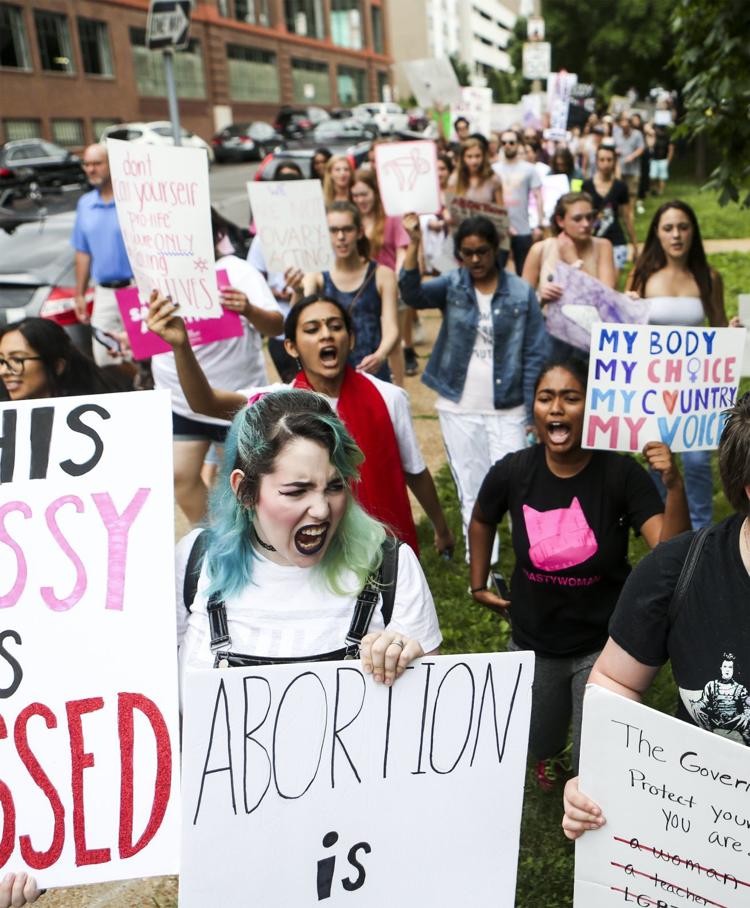 2019 - Abortion rights protest in state capitol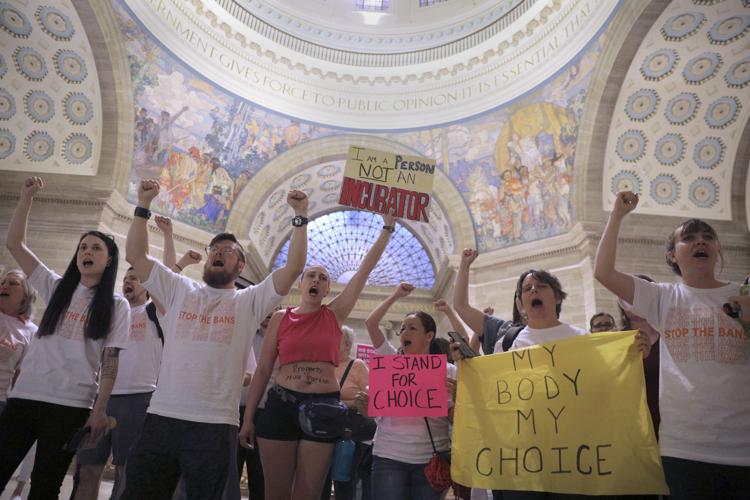 2019 - Anti-abortion and abortion rights activists protest at clinic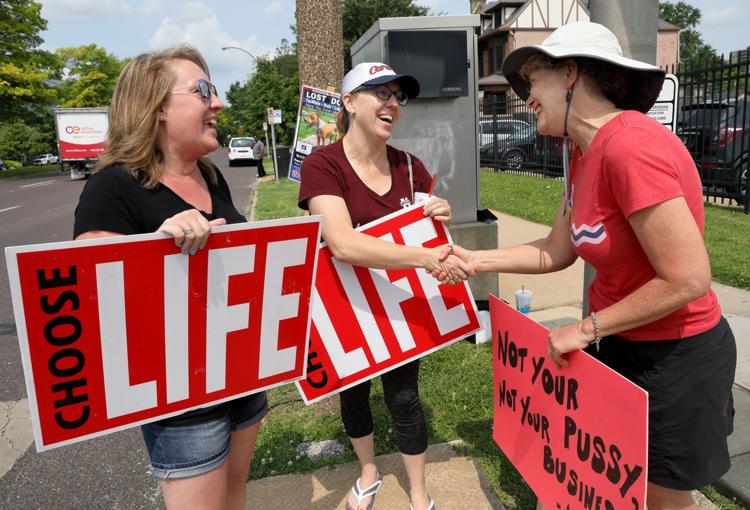 2019 - Abortion rights rally results in arrests downtown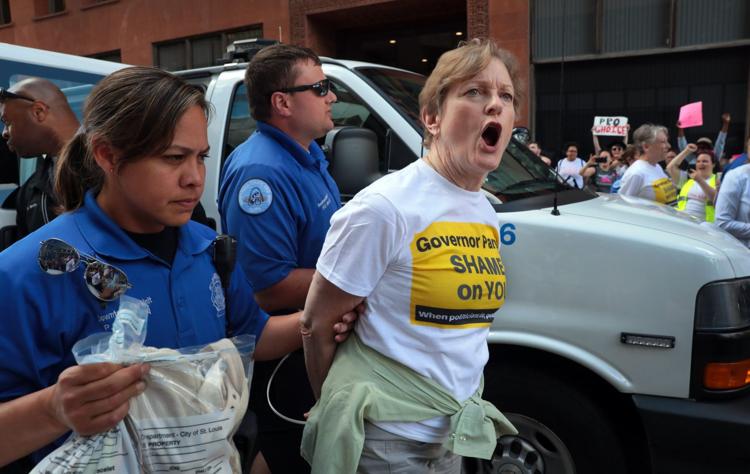 2019 - Abortion rights rally results in arrests downtown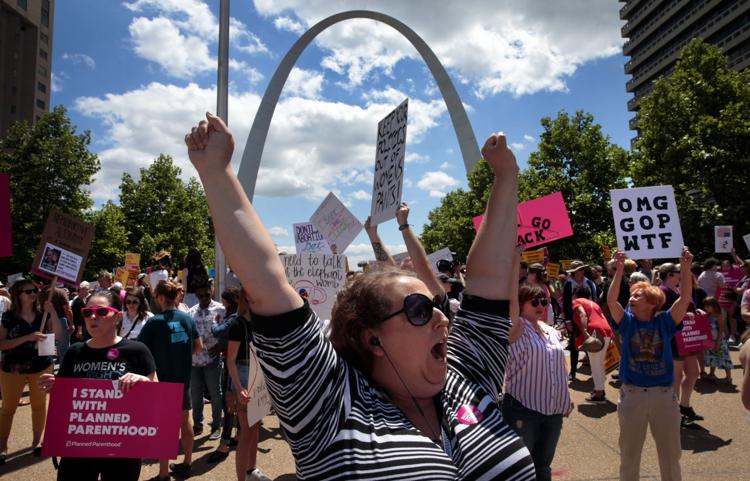 2019 - Anti-abortion protesters hold rally outside Planned Parenthood clinic