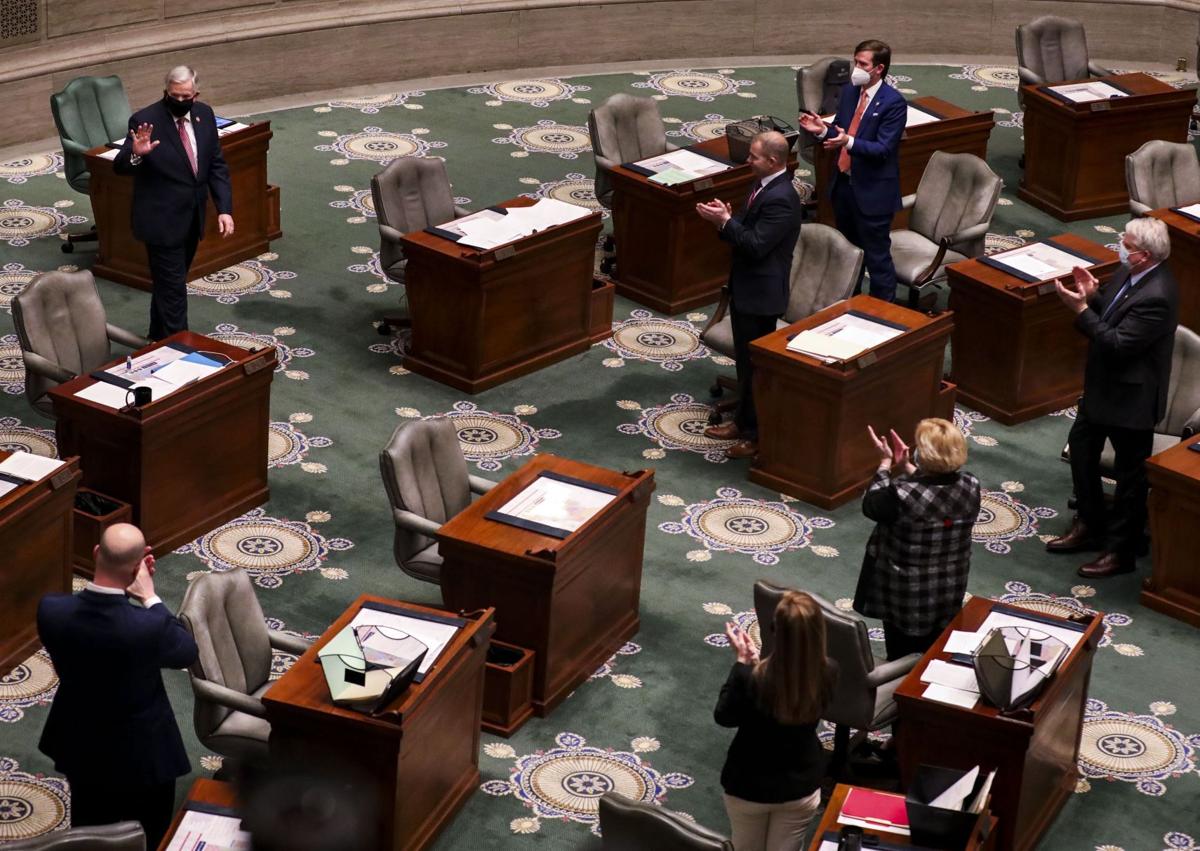 JEFFERSON CITY — With Missouri lawmakers poised to take action on next year's budget, the Senate voted Tuesday to funnel another $2.1 billion into the current spending plan.
With a flood of federal money flowing into state coffers, the added funds will help schools with emergency costs associated with the pandemic, boost spending on vaccinations and provide $150 million to help homeowners needing mortgage assistance.
The current budget runs through June 30.
The massive supplemental spending bill was panned by Sen. Bill Eigel, R-Weldon Spring, and members of the Senate's Conservative Caucus as excessive at a time when the spread of the coronavirus is beginning to ebb due to vaccinations.
"This is at least four or five times the size of the next largest supplemental appropriation bill I've ever seen," Eigel said. "There's a lot of money here."
The proposal, which was sent to the House on a 26-6 vote, includes $530 million in federal relief funds for school districts and gives the Missouri Department of Transportation $100 million for road and bridge repairs.
Money from President Joe Biden's American Relief Plan, totaling $442 million, will go to cities in the state with populations under 50,000 population for pandemic assistance.
The state's vaccination program would receive more than $20 million in federal stimulus.
Another provision would transfer $1.6 million to the Missouri State Fair to offset a loss of funds from last year's virus-related cancelation.
Sen. Mike Moon, R-Ash Grove, questioned whether money heading to the MoDOT budget negates the need for a proposed $12.5 cent per gallon increase in the state's gasoline tax, which has been a priority of Senate President Dave Schatz, R-Sullivan, and Gov. Mike Parson.
Sen. Rick Brattin, R-Harrisonville, called it a "shotgun" approach to budgeting.
"It's just a complete waste of resources," Brattin said.