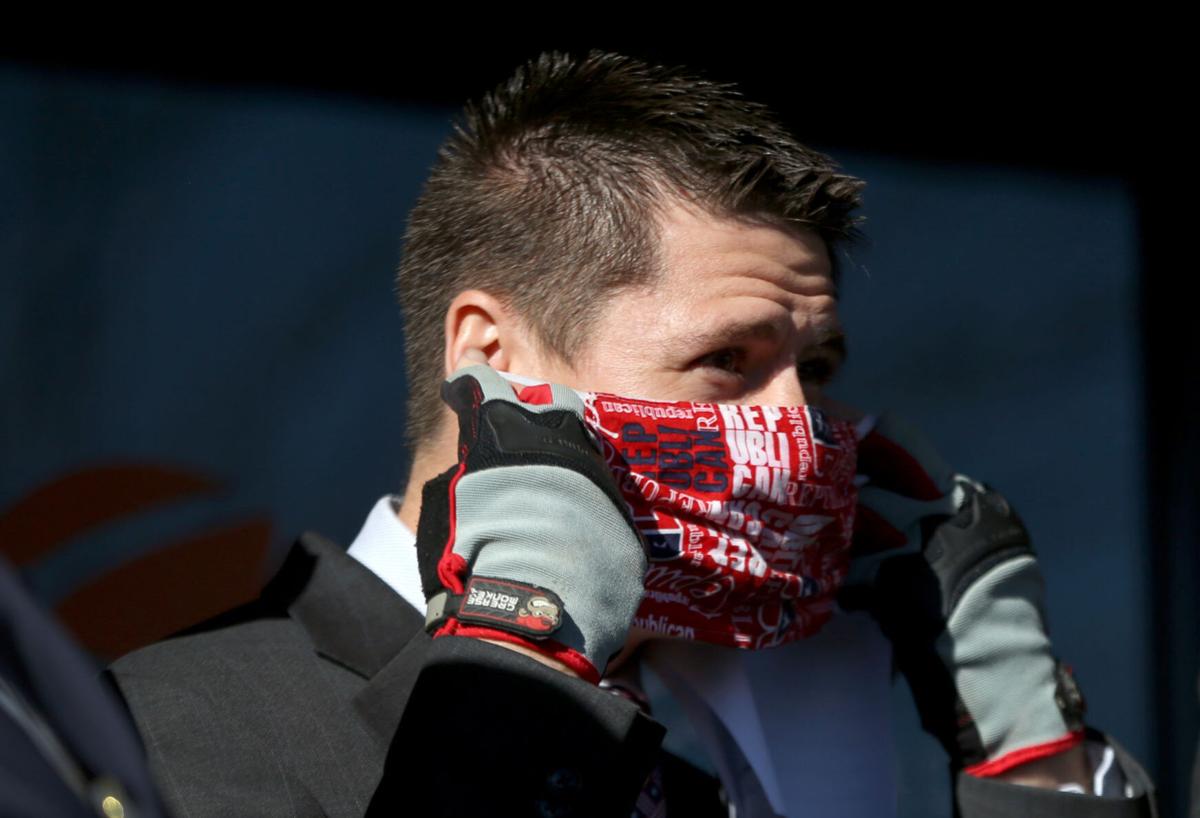 JEFFERSON CITY — Missouri senators began airing a package of pro-business measures Wednesday aimed at limiting the power of local officials to impose health orders.
The legislation, sponsored by Republican Sen. Bob Onder of Lake Saint Louis, was drafted in response to outcry from churches and businesses that have been shuttered in the past year because of COVID-19 restrictions.
Onder has led the charge among members of the Senate's Conservative Caucus in calling coronavirus mitigation measures imposed in St. Louis County as "draconian" and a sign of "tyranny."
"This bill would restore control to the county council," Onder said.
The orders, which included early closing times, occupancy limits and outright closures, were imposed as a way to keep people socially distant, which is one way to combat the spread of the potentially deadly respiratory virus.
Among those arguing in favor of stripping power from local officials was Sen. Andrew Koenig, R-Manchester, who tested positive for COVID-19 last month. He suggested that county officials like St. Louis County Executive Sam Page, a Democrat, ignored science in deciding to close down restaurants and other businesses.
"We've seen the left use the power of government to lock people down," Koenig said.
Wednesday's discussion could be the first of many before the legislation is voted on by the full Senate. After four hours of sometimes heated debate, Onder pulled the bill from consideration, preserving it for more conversations in the coming weeks.
The proposals run counter to Republican Gov. Mike Parson's decentralized approach to combating the pandemic, in which he has put the onus on local governments to enforce stay-at-home orders and mask requirements rather than issue a statewide mandate.
St. Louis County last week hired a team of lobbyists to work on its behalf to counter the GOP-led changes sought by Onder, including Senate Bill 12, which would limit any health orders imposed during a state of emergency to 30 days before they must be reviewed. Other health orders would be limited to a total of seven days unless two-thirds of a county board agrees to a longer restriction.
State and local officials would be barred from imposing restrictions on churches.
"Churches have absolutely been targeted in this pandemic. Nobody is holding a gun to your head saying you have to go to church," Koenig said.
Under Senate Bill 20, sponsored by Sen. Denny Hoskins, R-Warrensburg, members of the public would be given 30 days to comment on any proposed restrictions before a vote is taken by a county board.
Hoskins said the pause would allow officials to consider the economic effects of any shutdown order.
Senate Bill 21, sponsored by Koenig, would create a tax credit for business owners who are forced to close because of a declared state of emergency.
The proposal also would prohibit county health boards from requiring that a person in quarantine isolate themselves from members of the same physical household.
The measure also would bar hospitals from restricting the visitation of one person if requested by a pregnant or new mother.
Senate Bill 56, sponsored by Sen. Cindy O'Laughlin, R-Shelbina, would strip a county health board of the power to impose restrictions and put that in the hands of the county board.
O'Laughlin has not been in the Senate for three weeks as she battles pneumonia, another potentially deadly respiratory disease. She has said she has not tested positive for COVID-19.
Other GOP senators signaled their support for the package, saying the closure orders wrecked some companies.
"Some of the businesses are not coming back. It's just so sad," said Sen. Mike Cierpiot, R-Lee's Summit.
"If we learned anything during this pandemic, it's that we can't trust local governments," Koenig said.