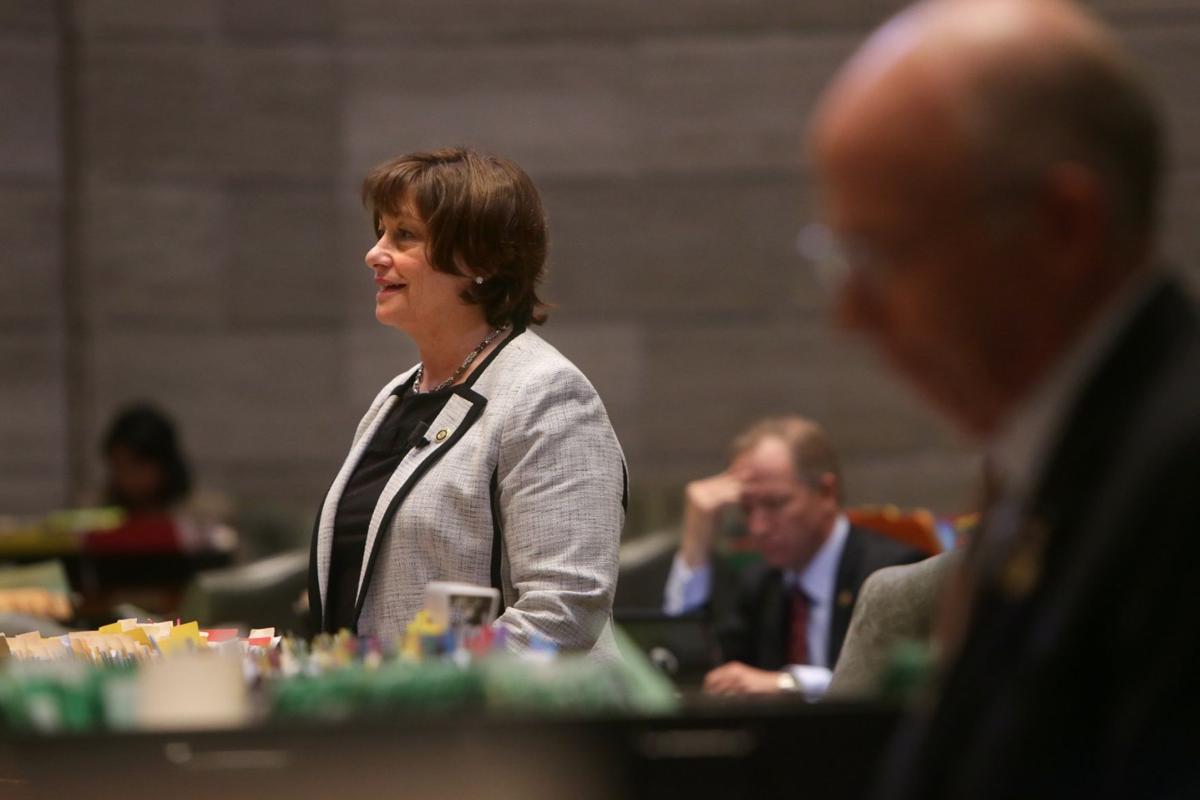 JEFFERSON CITY • The Missouri Senate moved Wednesday to reverse a portion of a high-profile law enacted last year that made it difficult to sue for discrimination.
Last year, Senate Bill 43, which changed the standard for proving discrimination, was a major victory for legislative Republicans and Gov. Eric Greitens. The legislation's critics feared that one of the lesser-known provisions removed protections for whistleblowers, but the measure the Senate approved aims to restore them.
"It's a resolution to that small portion of the bill," said Sen. Jill Schupp, D-Creve Coeur, who sponsored the legislation. 
Schupp has said her proposal is "designed to prevent waste, fraud and abuse throughout government while helping to root out corruption at all levels by restoring and strengthening whistleblower protections."
Under the measure, employees would also be able to report wrongdoing to prosecutors, law enforcement officers, journalists and the public.
The Senate debated the measure for about a minute Wednesday, and no one spoke against the proposal.
Regarding discrimination, Senate Bill 43 changed the state's standard of proof.
Under the old "contributing" standard, for example, if a black plaintiff is fired for being late to work while white employees are not, the plaintiff could contend race "contributed" to the termination. With the new standard, the same employee would need to show race explicitly "motivated" the firing.
Because of the change, St. Louis has been suspended from a federal program to help low-income citizens afford housing. The state stands to lose about half a million dollars in federal assistance.