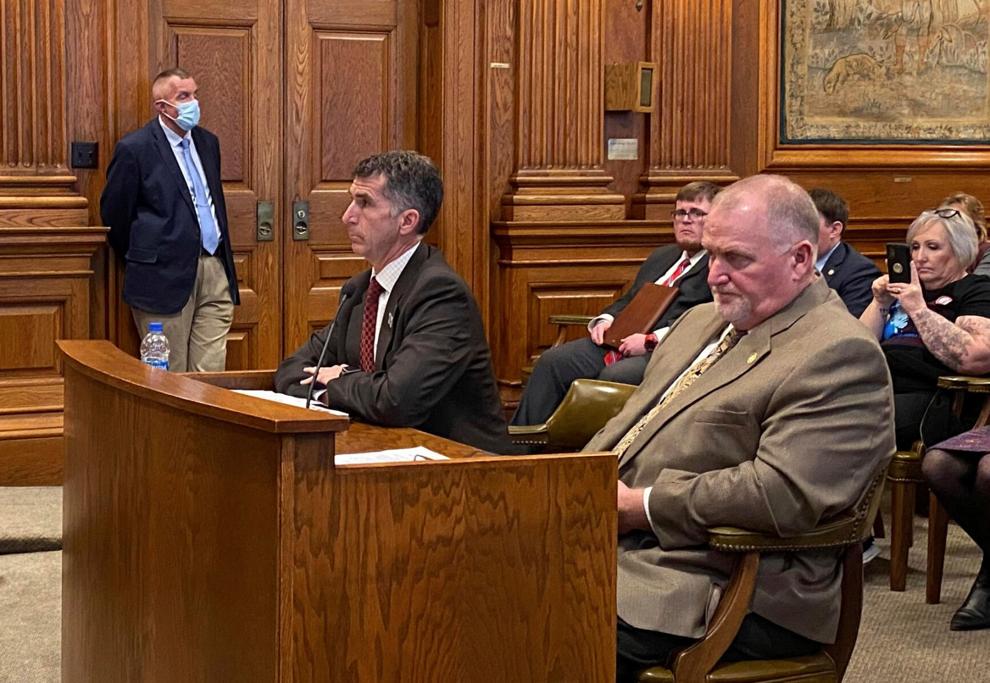 JEFFERSON CITY — The Missouri Senate torpedoed Gov. Mike Parson's choice to run the state health department Tuesday amid unfounded concerns that he favors mask mandates and vaccine requirements.
With a snowstorm bearing down on the state and a constitutional deadline looming on Friday to approve Donald Kauerauf as director of the Missouri Department of Health and Senior Services, conservative senators balked at Parson's choice.
It was the latest example of the intersection of public health and politics at a time when COVID-19 has killed more than 17,000 Missourians.
The pending snowstorm triggered the cancellation of Wednesday's and Thursday's regularly scheduled sessions for the Senate and House, making it highly unlikely lawmakers would return to the Capitol by Friday.
Following the Senate's inaction on his confirmation, Kauerauf resigned and Parson appointed DHSS general counsel Richard Moore to serve as acting director.
"The governor will further evaluate the state's options in the coming days," Parson's office said in a press release.
In a statement, Parson, a Republican, slammed members of the Republican-led Senate who worked to block the appointment.
"The events that have transpired over the past few days surrounding Don's Senate confirmation hearing are nothing short of disgraceful, unquestionably wrong, and an embarrassment to this state and the people we serve," Parson said.
Parson said he wouldn't have nominated a director who didn't share his conservative values in opposing mask and vaccine mandates. He further scolded senators for "tarnishing a man's character by feeding misinformation, repeating lies, and disgracing 35 years of public health experience."
"Don is a devoted public servant who did not deserve this, and Missourians deserve better," Parson said.
Senate President Dave Schatz, R-Sullivan, said Parson's pick was well-qualified after a 30-plus year public health career in Illinois. But, after hearing a litany of concerns and criticisms from the hard-line conservatives, he became convinced the nomination could not move forward in the politically fractured upper chamber.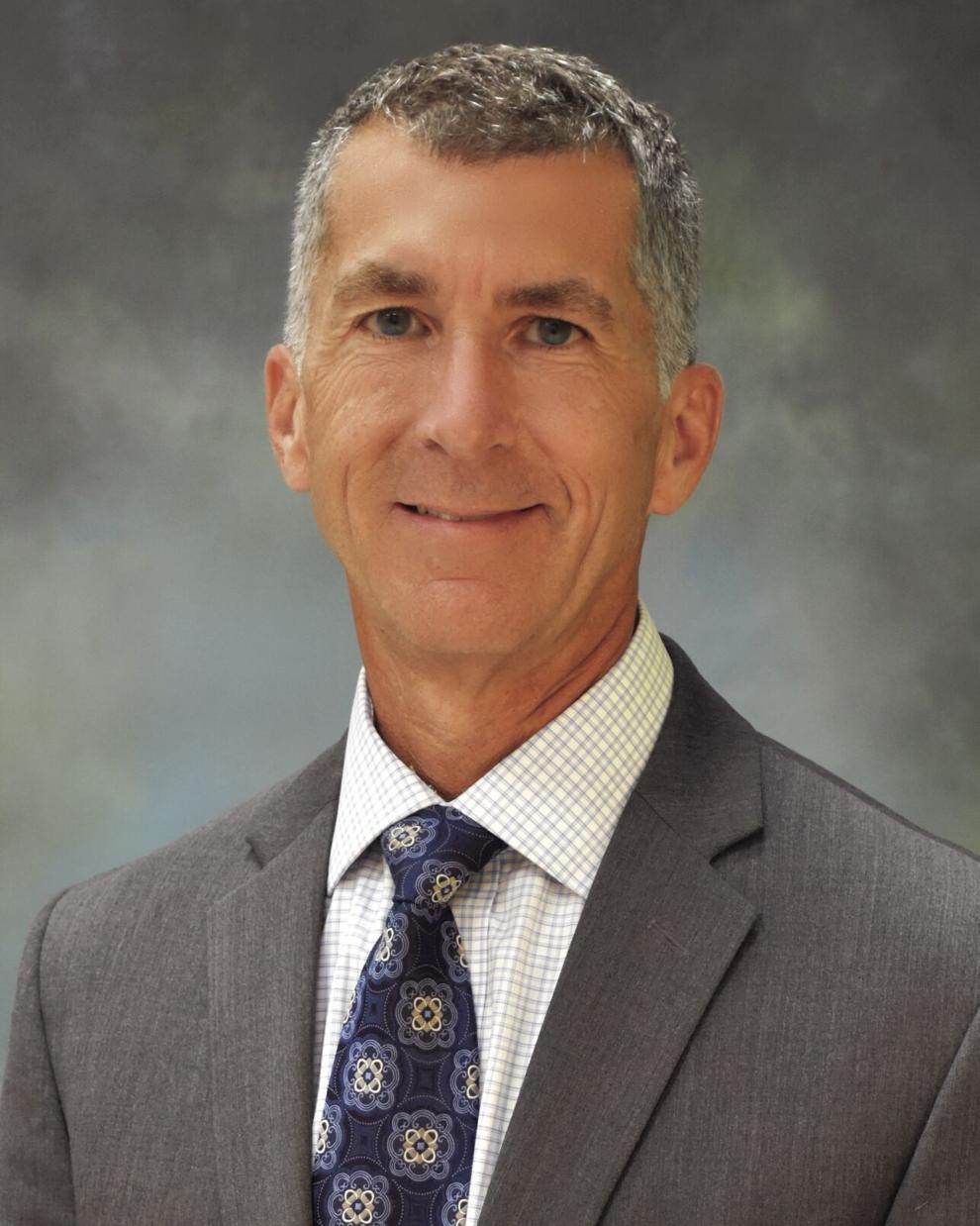 "I'm not sure what ginned up all this excitement on this individual. Obviously there was a lot of hype going into this," said Schatz, who is running for the U.S. Senate.
Senate Minority Leader John Rizzo, D-Independence, called the outcome "sad," but not surprising in the current political atmosphere, where masks have become controversial, despite studies showing they help stop the spread of COVID-19 and protect the wearers.
"I think it's unfortunately what politics has become today. You have a subsection of the Republican Party that is irrational and unreasonable and today they gained a victory by pushing back on science," Rizzo said.
Kauerauf was appointed to replace embattled DHSS Director Randall Williams in July. Kauerauf became the focal point of Republican-aligned anti-vaccination activists, who falsely claimed he wanted to force all Missourians to get vaccinated against COVID-19.
Kauerauf has said he strongly supports vaccinations as a way to control the pandemic, but he has not called for mandatory vaccinations in keeping with Parson's oft-stated opposition to the idea.
In a desperate move to salvage the nomination, Parson on Monday issued a press release calling out unnamed officials for "grandstanding" on the confirmation process, saying senators should instead look at Kauerauf's credentials.
Under the Missouri Constitution, agency heads appointed when the Legislature is not in session must be confirmed within the first 30 days of the Senate session.
Parson could have pulled the nomination and refiled it in order to restart the clock, but a handful of conservatives in the GOP-controlled Senate made it clear they would continue working to block Kauerauf leading up to Friday's deadline.
The defeat means Kauerauf cannot be appointed to the director position again under a provision in the state Constitution.
Kauerauf, who was being paid about $133,000 annually as acting DHSS chief, had repeatedly said he is opposed to mandates, as is Parson.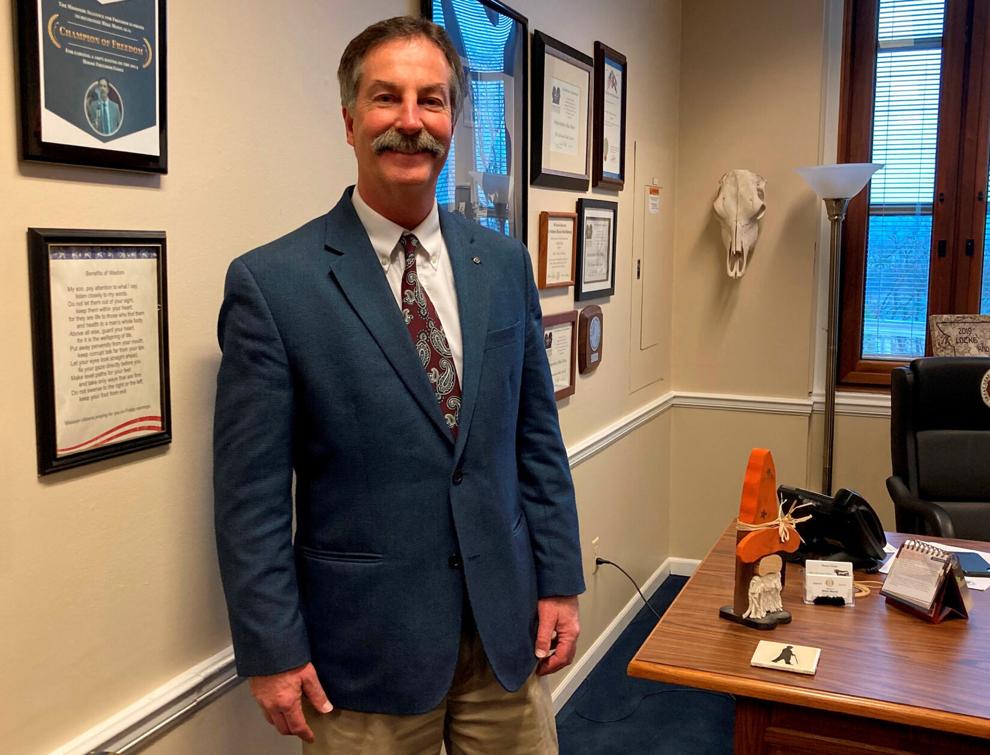 Critics like Sen. Mike Moon, an Ash Grove Republican who is running for Congress, weren't listening.
Moon, who is a religious conservative, argued in a lengthy filibuster Tuesday that Kauerauf was misleading on his knowledge of programs in Illinois designed to limit the spread of COVID-19.
And, Moon suggested Kauerauf was not sufficiently anti-abortion.
Moon's lengthy diatribe included him questioning the safety of vaccines that have prevented hospitalization and death.
He also went on at length about the use of masks, saying they block the view of people smiling.
"It's just kind of a sad state about where we are as a society today. When will it end? Maybe when Christ returns. I don't know," Moon said.
Posted at 2:15 p.m. Tuesday, Feb. 1. Updated at 6:15 p.m. to include the governor's comments.