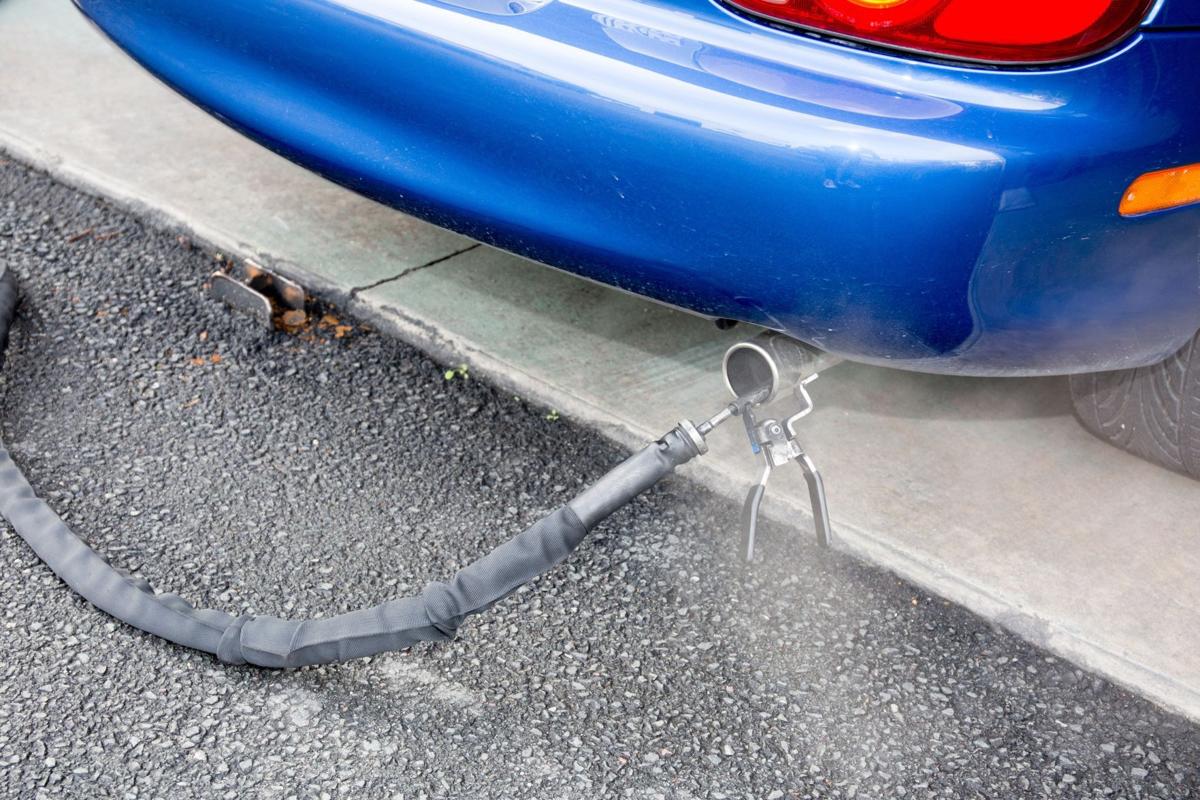 JEFFERSON CITY — Residents in counties surrounding St. Louis would no longer have to get their vehicles tested for pollution under legislation pending in the Missouri Legislature.
But the move to strip St. Charles, Jefferson and Franklin counties from the federally mandated emissions program could result in the loss of $52 million in funding for the Missouri Department of Transportation.
Sen. Bill Eigel, R-Weldon Spring, is sponsoring the measure despite the concern over the loss of federal funds. He has backed similar legislation in previous years.
Eigel said he doesn't believe the U.S. Environmental Protection Agency will take action against the state.
"I don't expect any loss of revenue from the federal government," Eigel said. "I don't have a lot of confidence in these numbers."
The federal funding loss is outlined in a nonpartisan fiscal note compiled by legislative analysts.
It said the EPA could sanction the state within 18 months for ending the program in the three counties, and it could also cut funding for the Missouri Department of Natural Resources.
"The proposed legislation would result in lost revenue for DNR and potential loss of federal funding for Missouri," the analysis notes.
Some senators don't like the risk.
"I don't really want to roll the dice on this," said Sen. Lincoln Hough, R-Springfield.
"MoDOT is not exactly flush with cash at this moment. I don't think we need to be losing $52 million," said Sen. Greg Razer, D-Kansas City. "I think this is a little too risky for us to be passing."
The measure was sent to the House on a 23-10 vote.
Because of high ozone levels, the St. Louis region is the only area in Missouri where emissions testing is required. Automobiles are the largest source of the chemicals that form ozone, but factories, utilities, the petroleum industry and industrial solvents also contribute.
Ozone is a respiratory irritant that can cause health problems, especially for children, the elderly and people with heart and lung diseases.
Currently, 30 states and Washington require emissions tests in at least some areas, while 17 states require regular safety inspections. Thirteen states require no inspections.
Some senators are hopeful the House strips the provision out of the legislation, while others said the Senate should not rely on the House to fix a bill.
Senate President Dave Schatz, R-Sullivan, said he is frustrated that the proposal has been in limbo for more than three years because of the threat of lost federal revenue.
"I'm ready to call their bluff," Schatz said.