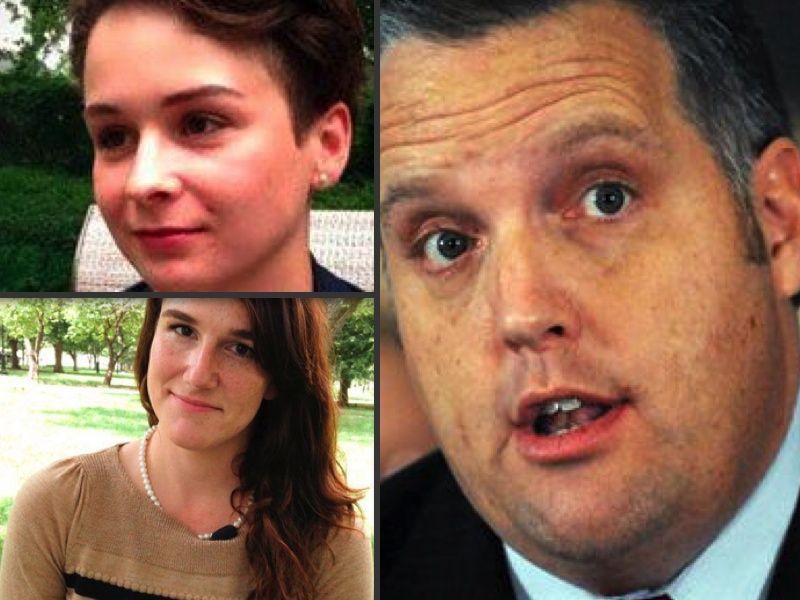 JEFFERSON CITY • Sen. Paul LeVota, D-Independence, resigned his Senate seat Friday over sexual harassment allegations involving capital interns.
LeVota posted a message on Facebook denying that he engaged in harassment but saying he would not put his family or the Senate "through the process of dealing with the veracity of false allegations and character assassination against me."
LeVota, 47, who lives with his wife and two daughters in Independence, could not be reached for comment. His resignation is effective Aug. 23.
"I am glad that Sen. LeVota has chosen to do the right thing," said Senate Minority Leader Joe Keaveny, D-St. Louis. "I think now we can change this conversation to more productive things."
Gov. Jay Nixon, a Democrat who questioned earlier this week LeVota's ability to serve, can call a special election to fill LeVota's 11th District Senate seat. LeVota's term would have ended next year.
In a statement Friday, Nixon said LeVota's resignation was "a necessary step and is in the best interests of his constituents."
Senate President Pro Tem Tom Dempsey, R-St. Charles, said he respected LeVota's decision.
LeVota's resignation comes after two reports on investigations into the sexual harassment claims made against LeVota by University of Central Missouri intern Alissa Hembree became public this week.
In March, Hembree and another intern abruptly ended their internships in his office. In April, the university informed the Senate it was conducting a Title IX investigation. The following month, the Senate hired St. Louis-based attorney Jim Nowogrocki, who is a partner at the law firm where Keaveny works, to assist with a "workplace harassment complaint."
Though the Senate's report did not draw conclusions about allegations that LeVota sent Hembree inappropriate text messages, propositioned her for sex and then treated her poorly when she rejected him, the university's report did.
The Kansas City Star published the details of the university's investigative report Friday. In that report, Derek Teeter, a university-hired attorney, wrote that "the preponderance of the evidence substantiates the investigator's findings that Senator LeVota directed unwelcome sexual advances and comments toward Ms. Hembree."
Wednesday's Senate report states that LeVota allegedly twice said, "If you want to sleep with me tonight, I won't tell you no," when he invited Hembree to sleep at his duplex in Jefferson City in January after a lobbyist event at which she had had a couple of drinks. She rejected him, she said, and slept on the couch. LeVota denied all the allegations.
After rejecting LeVota's advances, Hembree said, she was shunned, removed from projects and called derogatory names by the senator.
The university report looked into how Hembree was treated before and after that night, but her complaints that LeVota mistreated her after the night on his couch could not be substantiated. Neither could the claim that LeVota sent her inappropriate text messages before that night, the Star reported.
The Senate report details Hembree's claims that LeVota sent her text messages calling her "perfect and beautiful," saying the two were "secret friends" and asking where she was and what she was doing outside work hours. She did not retain the messages, and LeVota denied the allegations but refused the investigator's request to submit his phone for a forensic examination, "citing privacy concerns about personal information" on it, according to the report.
Additionally, Hembree said she cut her hair in February so she would appear less feminine and wouldn't be treated differently because she is a woman. Before cutting her hair, she reported that LeVota would touch it and say, "You have pretty hair."
The Senate Committee on Rules, Joint Rules, Resolutions and Ethics began investigating the allegations further after it was reported that a 2010 LeVota intern, Taylor Hirth, had experiences similar to Hembree's. LeVota's resignation ends the committee's examination of the matter.
LeVota is the second legislator in recent months to announce a resignation because of intern-related matters. House Speaker John Diehl, R-Town and Country, resigned in May after sexually charged messages he shared with a 19-year-old intern from Missouri Southern State University became public. Missouri Southern is investigating that matter.
Dempsey said the recent allegations of intern mistreatment had the Senate reviewing its intern program and sexual harassment policies. For example, he thinks there should be an easier way for victims of sexual harassment to report their grievances.
Additionally, he wants clearer rules on how the Senate can deal with disciplining a senator.
Currently, Senate policy is vague on how such issues are handled. The Senate Workplace Handbook stipulates that Dempsey or the committee handle disciplinary action involving senators, but the Senate rules do not outline a way for the committee to do that. The state constitution does allow each chamber to punish its members for "disorderly conduct" and to expel a member with a two-thirds majority vote — 23 in the Senate and 109 in the House.
"What we need to do is make sure this will never happen again," Dempsey said.
LeVota received a bachelor's degree from what is now the University of Central Missouri and was first elected to the House in 2002. He served as House minority floor leader from 2007 to 2010 and was elected to the Senate in 2012.