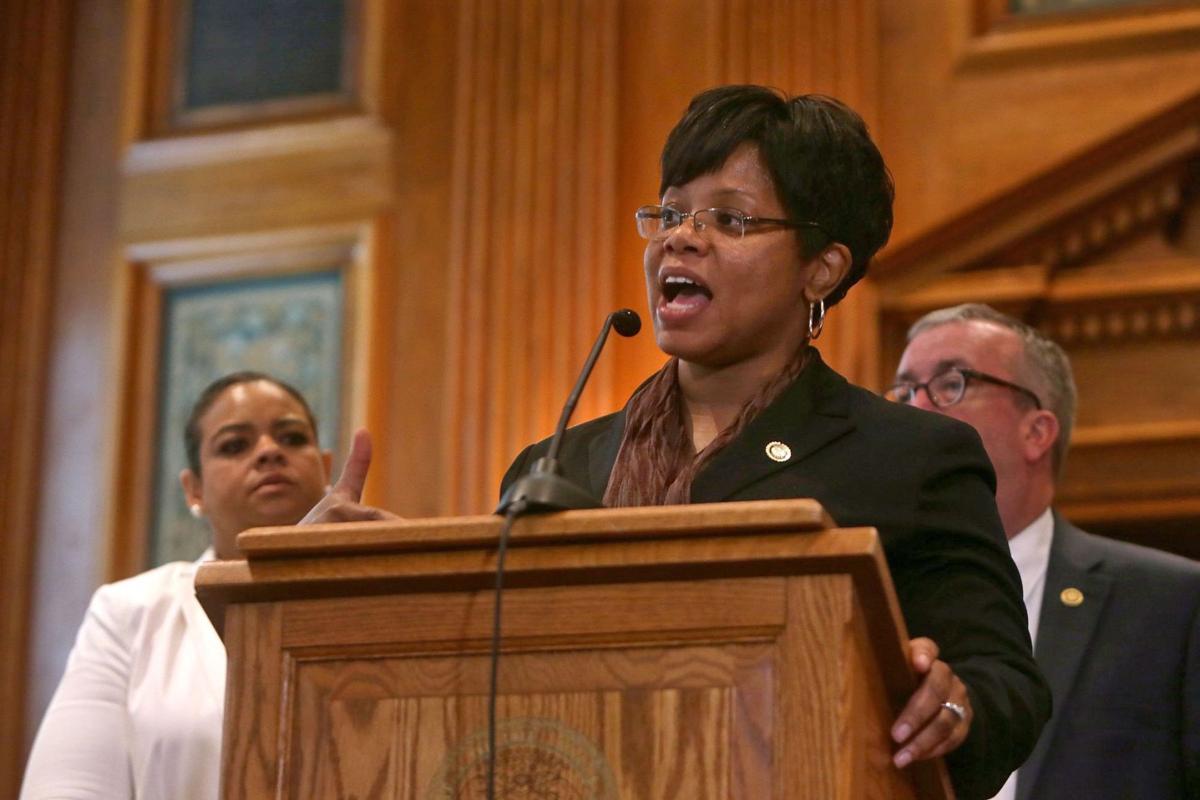 JEFFERSON CITY • A state senator from Missouri says she will stay seated Wednesday when her colleagues rise to recite the Pledge of Allegiance.
"I love America, but I want to support a brother who is shining a light on injustice," the Democrat told the Post-Dispatch Tuesday.
Nasheed acknowledged that the Pledge of Allegiance and the national anthem are not the same.
But, she said, "It represents the same when it comes to black people in America."
Senate President Pro Tem Ron Richard, R-Joplin, could not immediately be reached for comment Tuesday.
On Monday, when the 49ers played the Los Angeles Rams, Kaepernick was joined by teammate Eric Reid in kneeling during the anthem. Rams defensive lineman Robert Quinn and receiver Kenny Britt held fists up during the anthem.
Several other players around the league took part in similar protests on opening weekend.
Nasheed is no stranger to protesting as a way to raise awareness of social issues.