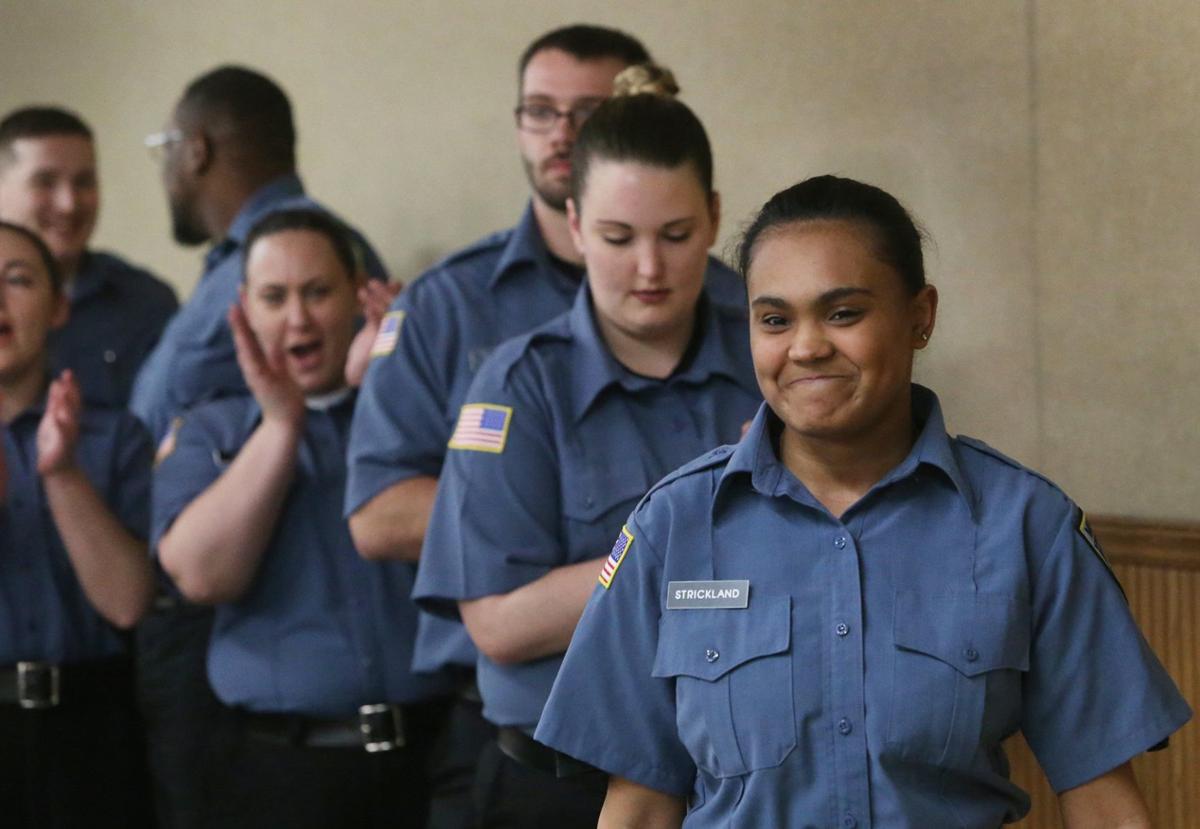 JEFFERSON CITY — Missouri taxpayers are on pace to be billed more than $1 million for "leadership training" since 2017 at a troubled state agency.
The spending at the Missouri Department of Corrections, outlined in contracts with a Jefferson City consulting firm, is on top of the combined $246,000 in salaries for two state workers who also are heading up leadership training exercises for scores of workers in other state agencies.
And it comes as Gov. Mike Parson's Office of Administration is seeking bidders for a separate personnel training contract that has been worth about $40,000 per year in the past.
According to a review of documents by the Post-Dispatch, The Chad Carden Group was hired in 2017 for $296,400 to provide leadership training at the Department of Corrections, which has been plagued by high turnover rates and is responsible for millions of dollars in lawsuit payouts by workers who were discriminated against by their superiors and co-workers.
The company was paid $387,230 during the past fiscal year and, on July 1, records show it won a no-bid contract for a third year of similar work, this time at a cost to taxpayers of $423,450.
The company said its work will improve working conditions at the sprawling agency, which operates 20 prisons throughout the state.
"When these processes are in place, it will give DOC leadership and team members the skills necessary to be successful on a consistent basis, which will directly improve performance," the company said.
The latest contract comes more than a year after Corrections' Director Anne Precythe called on employees in her agency to have patience in the changes she is hoping to make through the use of the Carden Group and its "Corrections Way" training.
Her open letter to all workers indicates the roll-out of the training had hit some rough patches.
"As this becomes our new way of working with each other, the first thing I should mention is that we all need to have PATIENCE," she wrote in a March 2018 letter. "It will take time. Go easy on your supervisors as they work to implement this change. If you are a supervisor, be patient with your staff as they acclimate to changes in the supervisory approach. It will benefit ALL of us when this becomes our natural environment."
In urging employees to ensure the training works, Precythe offered a handful of ideas, including:
"Be open to this change, it will help create a better work environment," she wrote. "Have patience as this change happens. Our current environment took years to create, and it will take time to make long lasting change."
Tim Cutt, grievance officer with the Missouri Correctional Officers Association, which represents prison workers, said the training has received mixed reviews among the 11,000 employees who work at the agency.
"Some people really like it. Some people think it's a bunch of malarkey," Cutt said.
Corrections' spokeswoman Karen Pojmann said all 2,000 supervisors have been trained and the program has been extended to frontline staff.
"We've gotten quite a lot of positive feedback from staff about their improved interactions with supervisors, improved communication and improved morale," Pojmann said.
She said the agency tracks the success of the program through surveys. Between July 2017 and March 2019, the number of employees who said they felt "sense of personal pride and ownership" in the department doubled, and the number of staff who reported they were "inspired by supervisors and leaders" increased by 12%," Pojmann said.
"So, we're definitely making progress, and a lot of it can be attributed to having all supervisors on the same page regarding management and communication," Pojmann said.
In addition to training, Parson was able secure money in this year's budget to offer prison workers raises on top of what other state employees received. To pay for the higher salaries, Parson closed the Crossroads Correctional Center in Cameron, saving an estimated $20 million.
The training at Corrections mirrors a program called "The Missouri Way" that other state workers participate in. It is run by state Chief Operation Officer Drew Erdmann, who came from the private sector in 2017 to run the three-day leadership training seminars.
The state also recently hired Greg Robb as "director of operational excellence" to oversee a business-style revamp of state government operations.
Robb, who had worked for Johnson & Johnson and Harley-Davidson, started as director on Jan. 28. His salary is $110,000 per year.
Other Carden Group clients have included University of Kansas Medical Center, Enterprise Rent-A-Car, AT&T and Farmers Insurance.
In winning the contract to work for the prison system, the consulting firm used a template it had created to conduct similar work at the KU Medical Center.