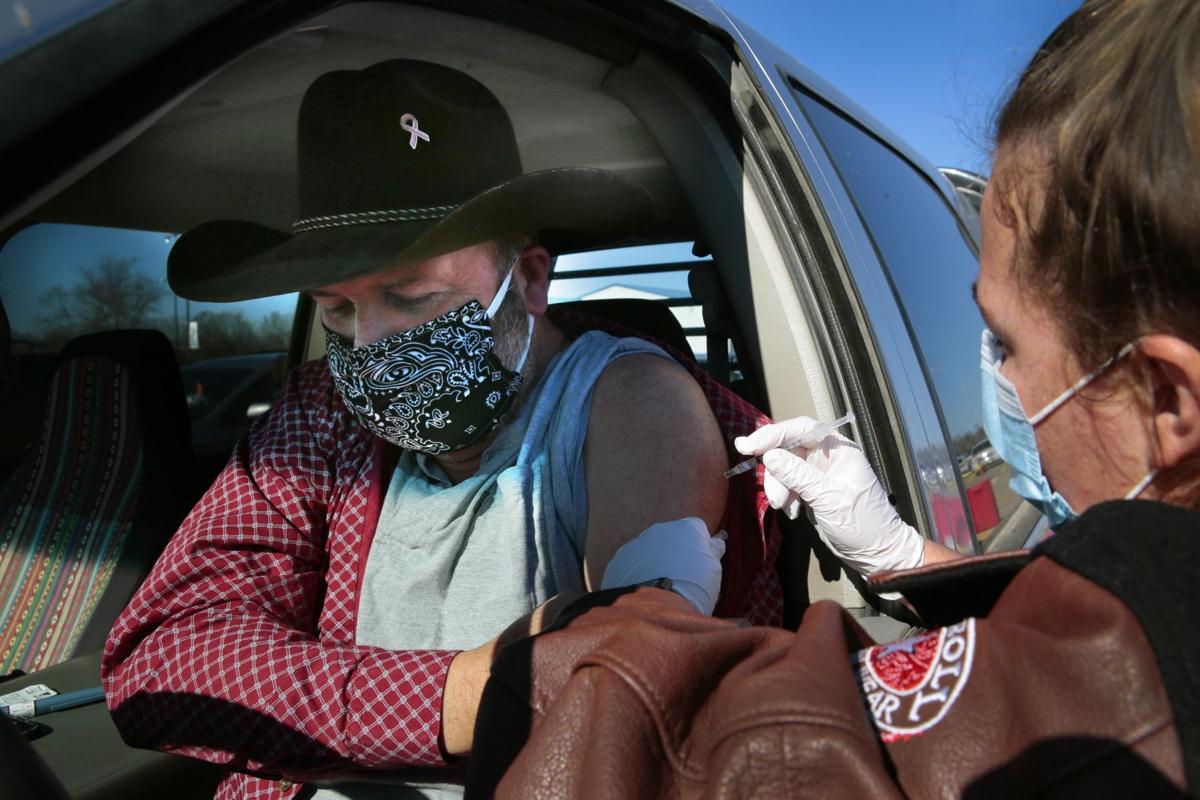 JEFFERSON CITY — Gov. Mike Parson's administration is giving Missouri businesses a path to get their employees on a faster track for COVID-19 vaccinations.
In an emergency rule published Thursday, businesses could fill out a form asking that their workers be moved up into a higher priority tier for vaccinations. That request would be reviewed by a committee of agency officials for approval.
"This emergency rule is necessary to ensure that Missouri employers are able to request a reclassification of their COVID-19 Vaccine Priority Tiers in order to ensure that employees are able to receive vaccinations as soon as possible," the rule notes.
Companies and industry groups have been lobbying at the federal and state level for months to convince officials that their workers should get priority amid limited supplies of the coronavirus vaccine. The meat industry, for example, in which hundreds of employees work in close proximity, has argued it should be bumped up to ensure the food supply is not interrupted.
Trade groups such as the American Bankers Association were among those asking the Centers for Disease Control and Prevention to designate some financial services workers as "essential workers," because bank tellers are in close contact with the public.
"We believe these frontline workers face the highest risk of infection, pose the greatest risk of spreading the virus if infected, and are absolutely essential, especially in communities where residents may not have access to electronic banking tools," the organization said in a December letter to the CDC.
When vaccinations began in December, the state focused on health care workers and nursing home residents and staff, based on CDC recommendations. In mid-January, Parson expanded the program to include public health employees, first responders and emergency service workers, followed by residents 65 and older, or with certain health conditions.
Those initial tiers were expected to encompass about half of Missouri's population of more than 6 million people. But the rollout has been bumpy, with some people, including some state lawmakers, trying to jump the line to get a vaccine.
Parson said last week that health care providers that allow people to get vaccines before they qualify would face consequences.
"I will assure you, as governor of the state of Missouri, we are going to vaccinate the most vulnerable citizens in this state. We are not going to allow people to administer however they want to administer. The guidelines are clear," he said.
The new rule will put officials from eight state agencies and the governor's office on an evaluation team to assess appeals from companies.
Once a request for reclassification is made, the panel will have 10 days to complete its evaluation. Dr. Randall Williams, the director of the Missouri Department of Health and Senior Services, then will have five days to issue a decision.