JEFFERSON CITY — Missouri is launching an incentive program to get more people vaccinated against COVID-19, awarding prizes of $10,000 to 900 people who received the shot, Gov. Mike Parson said Wednesday.
Donald G. Kauerauf, who has served in various capacities within the Illinois Department of Public Health since 1987, will take over Sept. 1 as the $147,000-per-year director of the Department of Health and Senior Services.
We are excited to welcome Don to Missouri and look forward to the great work he is sure to accomplish in service to all Missourians. It is obvious that he has a firm grasp on public health issues and the COVID-19 crisis, and we are confident in his ability to lead DHSS.

— Governor Mike Parson (@GovParsonMO) July 21, 2021
The incentive program is designed to boost a stagnant vaccination rate, which stood at about 40% Wednesday, putting Missouri in the bottom tier of states in the nation.
The low vaccination rate has allowed COVID-19 infections to surge in Missouri. The state now has the third-highest rate per 100,000 residents, with 34, a number that is up 114% over the past two weeks, according to a New York Times pandemic database. Only Arkansas and Florida currently have higher rates, but Missouri has held the No. 1 spot several times in the past month.
Missouri has averaged 12.1 deaths per day over the past 14 days.
Awarding prizes
Under the incentive program, Missourians who have received at least one dose of a COVID-19 vaccine can enter. The first drawing will be on Aug. 13, and drawings will occur every two weeks with the final drawing scheduled for Oct. 8.
Once a person enters, their entry will be carried over through all the drawings, which will be conducted by the Missouri Lottery.
To allow time for records and eligibility to be verified, confirmed winners will be announced two weeks following each drawing. Winners will get either cash or education savings accounts prizes for $10,000.
The odds appear to greatly favor those who waited to get vaccinated, as 400 prizes will go to those vaccinated after Wednesday, while those vaccinated before Wednesday will be vying for a separate set of 400 prizes. Another 100 prizes will go to Missourians age 12-17, regardless of when they were vaccinated, in the form of college savings accounts.
Parson earlier expressed skepticism about giving people prizes for getting vaccinated but relented as the number of residents in rural areas began lagging at a time when schools are preparing to open.
On Wednesday, he urged people to get vaccinated but said he would never mandate vaccinations.
"Unvaccinated Missourians are the primary target of this new strain," he said of the spreading delta variant. "The vaccine has been proven safe and effective against it."
'Turn off the clutter'
Parson, at the news conference held at the Capitol, also blamed social media platforms for spreading "misinformation" about vaccines.
"I ask you to turn off the clutter," Parson said. "What we need now is good information."
Later, however, he accused the Post-Dispatch, the Kansas City Star and Missouri Independent of spreading "propaganda." Parson, who didn't cite any examples, often complains about coverage of his administration.
A spokeswoman for the governor did not respond to a request for examples of news coverage with which he disagrees.
The new health director, meanwhile, also said people need to find accurate sources of information about vaccinations.
"Don't look at social media," Kauerauf said.
Kauerauf replaces Williams, who had started his role in 2017 as an appointee of former Gov. Eric Greitens.
Unlike Williams, Kauerauf is not a doctor. Rather, he began his career at the Illinois Department of Public Health in 1987 after graduating from Illinois State University with a degree in occupational safety and health.
Kauerauf served as the assistant director of the Illinois Department of Public Health from 2016 until his retirement in 2018. More recently, he chaired the Illinois Terrorism Task Force and has served in that capacity throughout the COVID-19 crisis.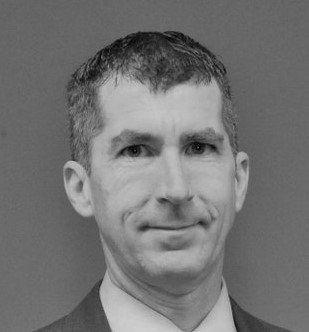 "I'm looking forward to working with public health agencies, health care providers and communities to build upon the great work that has been initiated in Missouri to address the current COVID-19 situation. At the same time, I'll work to make available critical preventative programs and services to increase the health and safety of all Missourians," he said.
Williams' tenure was marred by controversy over the muddled rollout of a medical marijuana program and his failed attempt to use his agency's regulatory power to shut down Planned Parenthood's St. Louis clinic, which is Missouri's lone abortion provider.
Parson has been criticized for not issuing a statewide order for people to wear face coverings and for favoring keeping businesses open at a time when the respiratory virus was spreading through the state last year.
But Kauerauf said he wouldn't have recommended changes in the state's approach.
"Missouri has done a great job of following (federal Centers for Disease Control and Prevention) guidance," he said.
Although Kauerauf begins working Sept. 1, the position requires approval by the Senate. A confirmation hearing and vote in the Senate could come as soon as mid-September.