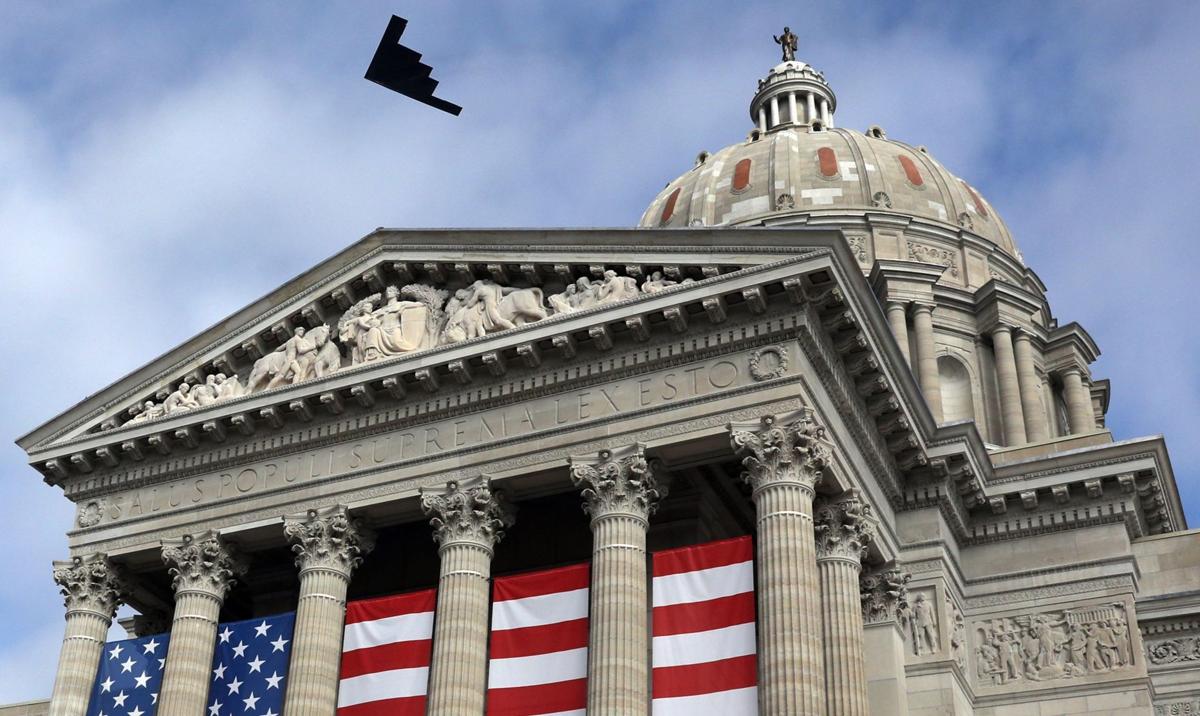 JEFFERSON CITY — Republicans in the Missouri House made good on their plan to torpedo funding for a voter-approved expansion of Medicaid.
Over the objections of Democrats, the GOP-controlled House was poised to give preliminary approval Tuesday to a spending blueprint that diverts $128 million in general state tax revenue away from a program that would have financed health insurance coverage for an additional 275,000 low-income Missourians.
"Medicaid expansion is wrong for Missouri," said Rep. Cody Smith, R-Carthage, who chairs the House Budget Committee.
The debate over Medicaid expansion was the focal point of a daylong push to approve the state's $34.6 billion spending plan for the fiscal year beginning July 1.
Republicans, who control the chamber with 114 members, are expected to finalize the plan by Thursday.
"This is the law of the land. The people have spoken," said House Minority Leader Crystal Quade, D-Springfield. "The voters told us to expand Medicaid."
Despite the pandemic and its effect on unemployment and business closings, the state budget is flush with cash heading into the next fiscal year on July 1. In January, Parson proposed a budget that anticipates $1.1 billion in surplus state funds.
In addition, the state is receiving about $2.8 billion in federal emergency stimulus money and will get an additional $1.1 billion over the next two years if it expands the program, known in Missouri as MO HealthNet.
Rep. Jo Doll, a south St. Louis Democrat, said the expansion will help low-paid workers who avoid going to doctors because of the high cost.
"It should not be a luxury to get basic health care," Doll said.
He also steered $18 million toward school transportation, which is tied to a plan to provide tax credits to fund scholarships at private schools.
Smith also earmarked $30 million for a one-time increase for nursing homes.
If funding for Medicaid expansion runs out as more people sign up, lawmakers may be forced to return to the Capitol to provide more spending authority for the program. Barring that, expansion advocates could go to court to force the money to be provided.
'Self-serving effort'
Republicans offered a litany of reasons they believe they can ignore the August 2020 referendum.
Rep. Dirk Deaton, R-Noel, said the 2020 ballot initiative did not identify a funding mechanism, therefore the Legislature does not need to set money aside for the expansion.
Rep. J. Eggleston, R-Maysville, said much of the campaign to convince voters to support expansion came from the Missouri Hospital Association.
"Clearly, this was a self-serving effort on their part," Eggleston said.
Rep. Justin Hill, R-Lake Saint Louis, said the expansion was a "socialist" plot.
"I am proud to stand against the will of the people who were lied to," Hill said.
The argument over Medicaid has overshadowed other elements of the budget, including fully funding the state's school funding formula, cuts to Amtrak service and raises for state workers.
The budget restores $67 million to higher education funding that had been reduced last year as the state adjusted spending during the pandemic.
Rep. Ingrid Burnett, D-Kansas City, was unable to convince her colleagues to remove language barring undocumented immigrant children who have graduated from a Missouri high school from receiving in-state tuition rates at public universities.
"Our universities are experiencing decreased enrollment. There are seats that need filling," Burnett said.
Rep. Curtis Trent, R-Springfield, said state resources are limited.
"We have done far too much to encourage illegal immigration. We currently have a crisis at the border. I say enough is enough," Trent said.
Republicans rejected multiple Democratic efforts to tap into some of the excess federal funds for a variety of programs.
Rep. Peter Merideth, D-St. Louis, or example, failed to win approval for a one-time $18 million expansion of after school programs. He also attempted to earmark $108 million to place school counselors in every school.
"We're sitting on a billion dollar surplus with billions more on the way," Merideth said. "We don't care about investing in things that grow our state."
Rep. Kevin Windham, D-St. Louis, also was blocked in his attempt to strip a GOP-sponsored provision that would provide $5 million to help independent charter schools to repair their buildings. He said that money should go to public schools.
Republican initiatives fared better. House Speaker Pro Tem John Wiemann, R-O'Fallon, was able to add $15 million to the Department of Conservation budget for the agency to buy a gun range "to preserve practical application of Second Amendment rights."
Lawmakers also added a $200,000 expenditure to pay for a Route 66 festival in Springfield.
The budget bills await further action in the House before the plan goes to the Senate.
The legislation is House Bills 1-13.(tncms-asset)0f2e4a1a-90c7-11eb-a055-00163ec2aa77[2](/tncms-asset)(tncms-asset)ee690a64-9098-11eb-b06e-00163ec2aa77[3](/tncms-asset)(tncms-asset)dda67080-9175-11eb-a2d0-00163ec2aa77[4](/tncms-asset)