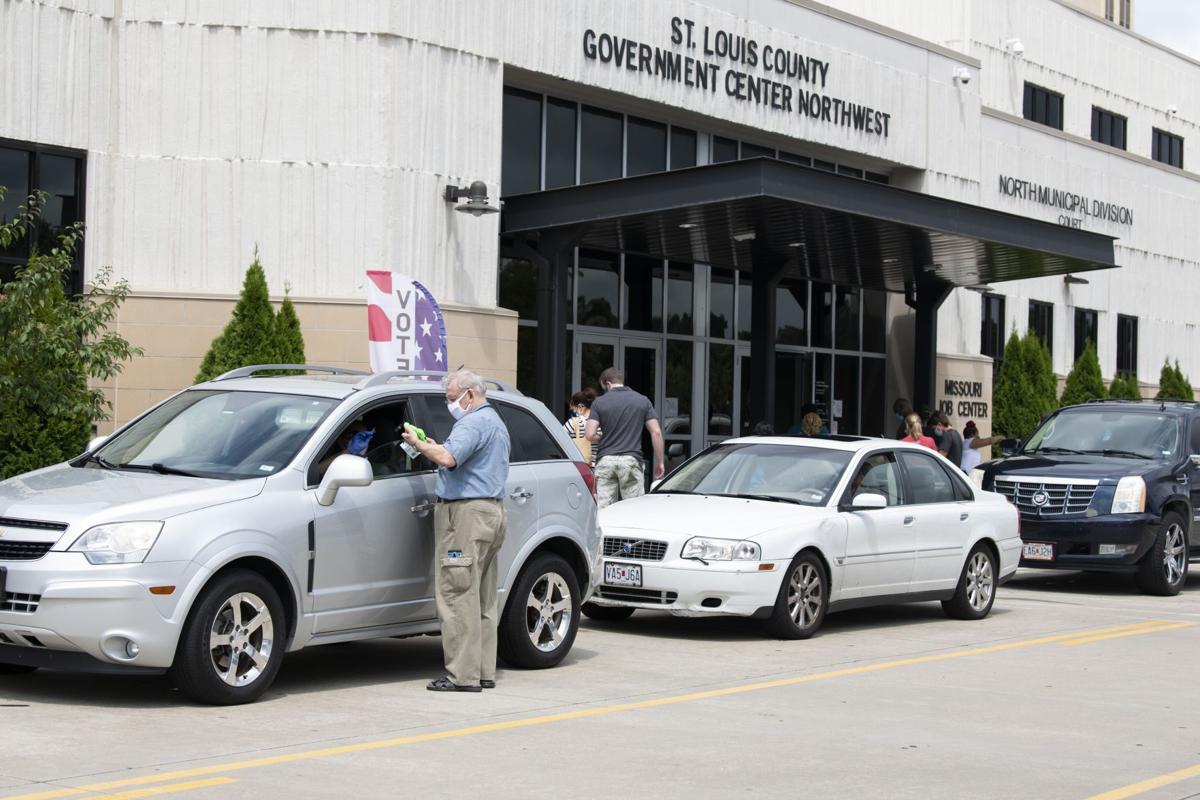 JEFFERSON CITY — Missourians casting mail-in ballots must mail them via the U.S. Postal Service under a federal court ruling issued Thursday.
The ruling came as voting is underway heading toward the Nov. 3 election. Mail-in ballots must be received by Election Day in order to count.
Amid concerns about voting during the coronavirus pandemic, Missouri lawmakers in the spring approved a plan expanding vote-by-mail options to more voters. One provision of the law prohibits dropping the ballot off in person.
The new law includes an exception allowing "at-risk" people such as the elderly, those with certain health conditions and those living in long-term care facilities to vote absentee without ballot envelopes being notarized.
U.S. District Judge Brian Wimes earlier issued a temporary restraining order allowing voters to return mail-in ballots in person, saying any harm or cost to the secretary of state's office was minimal, "especially when weighed against the risk of total disenfranchisement of Missouri voters."
Republican Secretary of State Jay Ashcroft criticized Wimes' decision at the time, saying he was "disappointed a federal judge decided to legislate from the bench and overturn the will of the people, through their elected representatives, to have safe and secure elections."
Ashcroft's opponent in the upcoming election, Democrat Yinka Faleti, said, "When Jay Ashcroft wins, the people of Missouri lose. There is no justification for the secretary of state to be fighting this hard to make it more difficult for Missourians to return their ballots. It is clear that he has only his personal partisan motives in mind and cares nothing about performing his duty as our state's chief elections officer."
The lawsuit challenging the mail-in requirements was filed by the Organization for Black Struggle, a St. Louis-based nonprofit.
In a statement, the group said it was "outraged" by the ruling, which it called "another act in the ongoing suppression of votes."
"OBS has had many calls asking for clarity of mail-in votes," said Jamala Rogers, the group's executive director. "The Trump Administration has sabotaged the U.S. Postal Service to the point where many voters are fearful that their ballots will not be counted. We can't give them any guarantees."
Plug your address in to see what will be on your ballot. 
Find notaries in the St. Louis area who have volunteered to notarize Missouri voters' mail-in or absentee ballot envelopes for free.