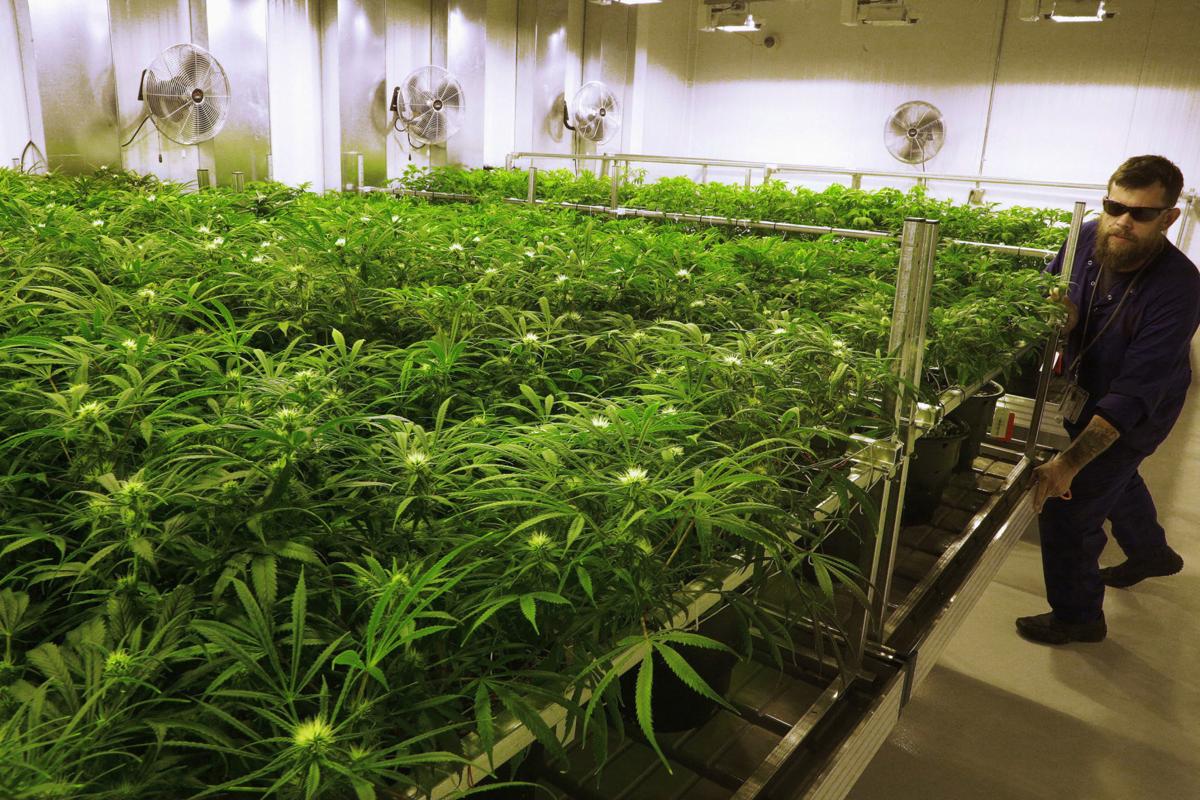 Missouri let hundreds of business groups know Thursday when they'll find out whether they won one of the limited number of state licenses to grow, process and sell marijuana for medical use. 
The first licenses — for 10 facilities that will test marijuana products — will be awarded "approximately" Dec. 19, and all businesses will have been licensed by Feb. 1, according to the Department of Health and Senior Services, the agency tasked with regulating medical marijuana. 
The state raked in a total of more than $13 million in nonrefundable fees from 2,163 marijuana business applications filed by at least 700 different groups. But Missouri will issue just 60 licenses to grow pot, 86 to make marijuana-infused products and 192 to open dispensaries — a maximum of 24 in each of Missouri's eight congressional districts. The state contracted with a company to score applications in a blind process and then issue licenses to the top scorers by the end of the year.
Applicants in the most competitive category, those applying to open a dispensary, will know whether they've won a license by Jan. 24, officials said. The state's full timeline for issuing marijuana business licenses lists six key dates: 
Testing facilities: approximately Dec. 19, 2019.
Transportation facilities: approximately Dec. 23, 2019.
Cultivation facilities: approximately Dec. 26, 2019
Infused Products Manufacturing facilities: approximately Jan. 10, 2020
Dispensary facilities: approximately Jan. 24, 2020
Seed to Sale: Jan. 31, 2020
The department says it will publicly announce what business groups win licenses and notify the groups by email. Each group has five days to respond to the notification to formally accept the license before it is offered to the group with the next highest scoring application.