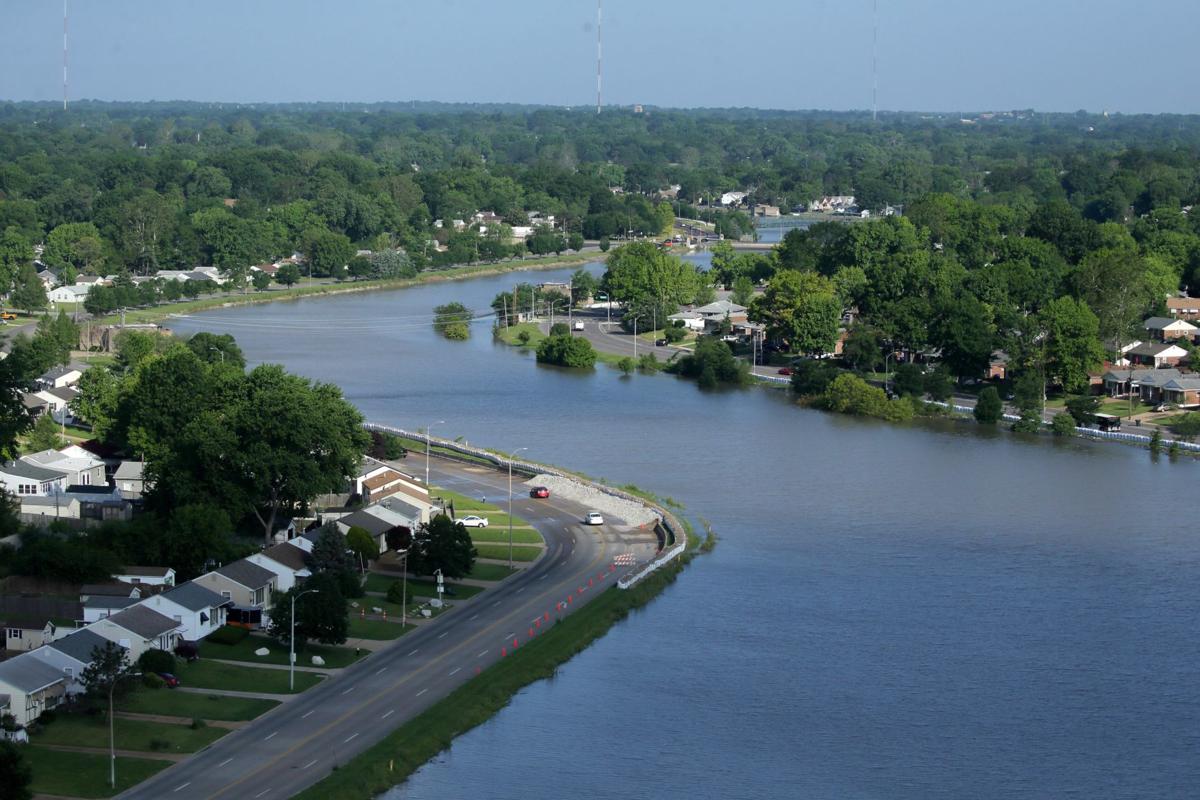 JEFFERSON CITY — State transportation officials say the time and money spent fixing flood-damaged roads and bridges have not resulted in delays on other projects.
Facing at least $30 million in unexpected damage from lingering high water throughout the state, the Missouri Department of Transportation said the agency is early in its fiscal year, meaning officials may have time to adjust the budget to accommodate the added repairs without affecting planned work.
"At the present time, no projects have been delayed," MoDOT spokesman Robert Brendel said. "We could potentially cover the flood repair costs through savings realized on other projects, if we experience a strong bidding environment."
"If we eventually need to delay projects, we would work with local planning partners to identify which ones could be postponed," Brendel said.
Flooding along the Missouri and Mississippi rivers has been going on for four months, shutting down portions of interstates and two-lane rural roads. As the water recedes, MoDOT is assessing the damage.
On Thursday, Gov. Mike Parson announced he was forming a special task force to provide input on the state's short-, medium- and long-term flood recovery priorities. The panel also will give feedback on the state's current levee system and suggest changes.
"Missouri has been plagued by record-level flooding this year. More than 80 levees have overtopped or breached," Parson said. "The impact of flooding on our citizens and communities has been devastating, costing millions of dollars in property damage. This working group will play a key role in establishing Missouri's path forward to rebuilding infrastructure, revitalizing damaged farm ground, and refocusing our flood-control priorities."
For now, the worst road damage is in the northwest corner of the state. In Holt County, it will cost an estimated $4.7 million to repair pavement and remove debris on U.S. 159.
In Atchison County, MoDOT said it will cost $4.4 million to repair U.S. 136.
Brendel said the state still has 100 flood-affected sites to evaluate and assess.
In the St. Louis area, those include River City Casino Boulevard from Adelia Avenue to Alabama Avenue, where River Des Peres overtopped its banks.
A portion of Missouri Highway 94 in West Alton also has been underwater.
Brendel said MoDOT received an added layer of spending flexibility in this year's budget, allowing the agency faster access to money to pay for repairs.
Even as the flooding dissipates, Brendel said motorists should prepare for other roads to be damaged.
"Keep in mind also that as other infrastructure is repaired, namely railroads and levees, there is a continued burden on the road network that can certainly accelerate current fair to poor condition roads, which will also result in repair needs and costs," he said.
"The Department appreciates the patience of the public as we all recover from these damaging and long duration flood impacts. Remember even after the road is clear of water, there is still the required action to inspect the damage to assure that the road is safe for use before it is opened for traffic," he added.