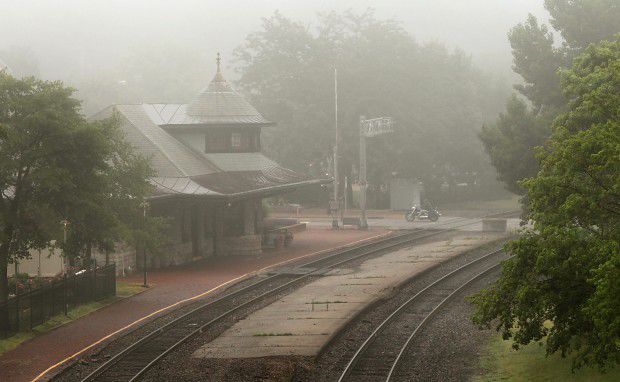 JEFFERSON CITY — A tight state budget and the ongoing global pandemic have put the future of passenger rail service in Missouri in limbo.
On March 29, Amtrak temporarily eliminated one of the two daily trains on the Missouri River Runner route to reflect a drop in ridership due to the coronavirus.
Amtrak has not made a decision on how long the reduced service will last.
"We do not have a timeline yet for the restoration of a second Missouri River Runner round trip. We are monitoring current customer demand," Amtrak spokesman Marc Magliari said.
Even if the nation's passenger rail company wants to add back the second train, the state may not be able to afford it.
Earlier this month, the Republican-led Legislature approved a budget containing $8 million in funding to pay for the route.
That was down from the $9.1 million that's been earmarked for the trains since 2017.
And, it is far short of the $11.6 million Amtrak charges for twice daily service on the 283-mile-long route.
In March, Missouri Department of Transportation Director Patrick McKenna warned that Amtrak could reduce its service in Missouri if the state doesn't start paying its bills.
"You generally don't continue to get services you don't pay for," he told lawmakers during a budget hearing.
McKenna also warned that the state could end up owing an additional $36 million if it stops funding the line because of an agreement it made in 2014 to accept $50 million in federal funding for station improvements.
In exchange for that funding, the state agreed to keep the line operating for 20 years.
A spokesman for MoDOT said officials are declining to comment on what might come next because Parson hasn't taken action on the spending plan for the fiscal year that starts July 1.
Magliari also said Amtrak is awaiting Parson's decision.
The governor, a Republican, has already said he plans to cut money from the budget to reflect a downturn in the economy that has ravaged state tax revenue.
Amtrak's woes in Missouri are not isolated.
The company has requested $1.5 billion in additional funding from Congress to maintain "minimum service levels" during the pandemic.
The company also is laying off about 3,700 workers, representing about 20% of its staff.
Amtrak also has reduced service between St. Louis and Chicago. Rather than five trains each day, there are three.
Daily updates on the latest news in the St. Louis business community.