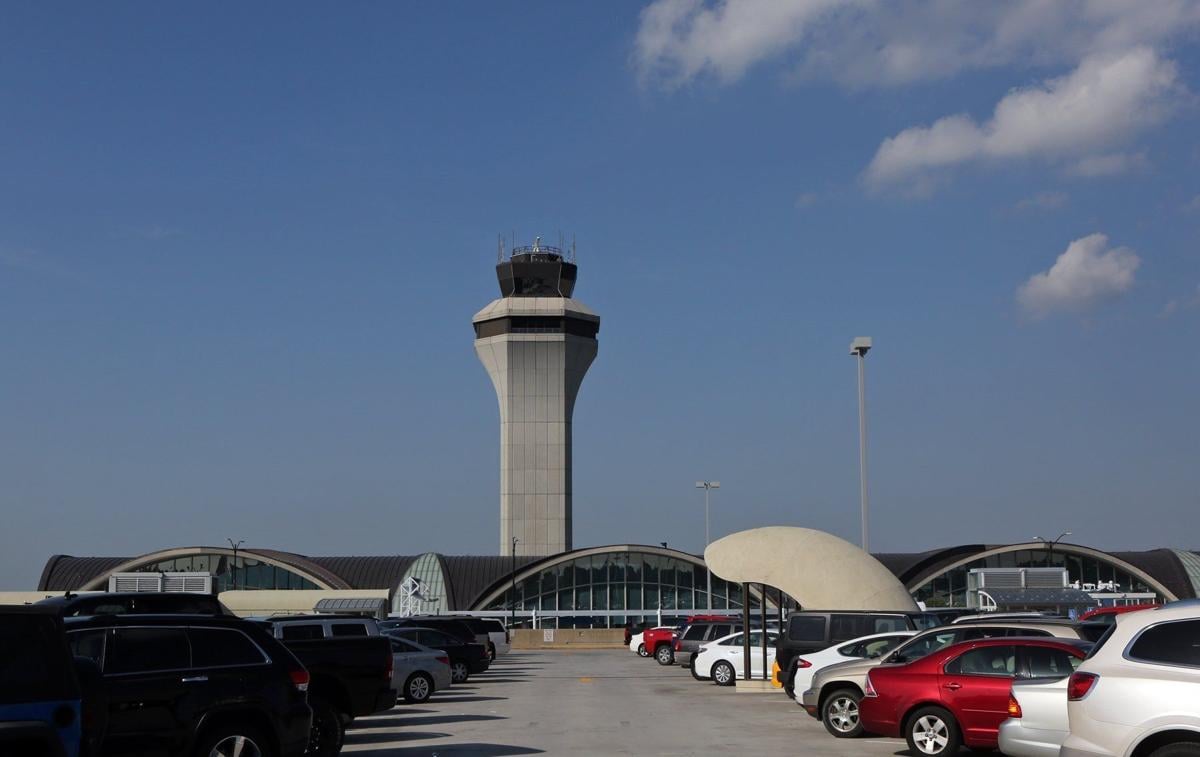 ST. LOUIS • A majority of city aldermen have come together to call for the rejection of an advisory team selected last week to advise St. Louis leaders on privatizing St. Louis Lambert International Airport, citing grave concerns and "inherent flaws in the process."
In a letter sent on Tuesday to the Board of Estimate and Apportionment — the city's chief fiscal body comprised of Mayor Lyda Krewson, Aldermanic President Lewis Reed and Comptroller Darlene Green — 18 aldermen argue that hiring a nonprofit funded by retired financier Rex Sinquefield to help advise the city on the process he initiated is a clear conflict of interest.
"This appearance of quid pro quo politics between the city and one of the most prolific campaign donors in Missouri cannot be the type of practice the City of St. Louis is seen engaging in," it reads.
Grow Missouri already has funded activities surrounding the city's application that spurred a decision by the Federal Aviation Administration to allow the city to begin negotiations with private entities interested in leasing and running Lambert.
The decision means that Sinquefield, a St. Louis-based megadonor to political campaigns across Missouri, will continue to be heavily involved …
If those firms are approved by the Board of Estimate and Apportionment, it ensures Sinquefield will continue to be heavily involved in the privatization process begun by then-Mayor Francis Slay weeks before he left office last year.
But it's not too late for a do-over, city aldermen say, calling on Krewson, Green and Reed to once again issue a request for proposals for consulting services, and this time, allow the public, the Board of Aldermen and airport officials to be more involved.
Deputy Mayor for Development Linda Martinez has stressed that the process is in its early stages, and that there will be plenty of opportunities for input from the public and city legislators going forward. But those legislators cite mounting concerns from the residents they represent.
In March 2017, then-Mayor Slay applied for the FAA's Airport Privatization Pilot Program.
"The city should only move forward with privatization, including a lease agreement to a private entity, if it meets the best interest of the public," the letter says. "At this time, we fail to see how this process serves the public's best interest and the long-term economic health of the airport."
A lease agreement would ultimately need approval from the Board of Aldermen. The 18 members who signed the letter surpasses the 15-vote majority needed to pass legislation.
"It is our job as elected officials to protect our city's assets," said Alderman Cara Spencer, who represents the 20th Ward and signed the letter. "St. Louis Lambert International Airport is our largest municipal asset. Any action we take to change ownership of city assets should be done with collaboration, transparency and public support."
In the meantime, Deputy City Counselor Michael Garvin is negotiating details of a contract with the three firms chosen to consult. The fees required for their services have not yet been disclosed.
The firms would be paid only out of the proceeds of any privatization deal that ends up being worked out, city officials said. Martinez says that's a common arrangement, but it has drawn ire from members of the Board of Aldermen, who say the framework tilts the scales towards privatization.
Supporters of privatizing Lambert point to a potential influx of cash, either paid up front or in installments under the lease, to a cash-strapped city. Critics say the airport already is operating efficiently under current leadership, citing recent growth, including a strong credit rating and recent spikes in passengers.
---
St. Louis aldermen who signed the letter
Larry Arnowitz, Ward 12

Brandon Bosley, Ward 3

Jeffrey Boyd, Ward 22

Pam Boyd, Ward 27

Shane Cohn, Ward 25

John Collins-Muhammad, Ward 21

Megan Green, 15th Ward

Dan Guenther, Ward 9

Carol Howard, Ward 14

Christine Ingrassia, Ward 6

Sarah Martin, Ward 11

Lisa Middlebrook, Ward 2

Beth Murphy, Ward 13

Scott Ogilvie, Ward 24

Heather Navarro, Ward 28

Cara Spencer, Ward 20

Sharon Tyus, Ward 1

Frank Williamson, Ward 26