ST. LOUIS • With courthouse barricades up, police presence expanded and National Guard troops on standby, St. Louis is braced for Friday's anticipated verdict in the murder trial of a white police officer accused of executing a black motorist.
Former St. Louis police Officer Jason Stockley maintains the 2011 shooting death of Anthony Lamar Smith was in self-defense. If he is acquitted of a first-degree murder charge, officials fear the inevitable protests could turn violent. Some activists have hinted as much.
Christina Wilson, Smith's fiancée, appeared at a news conference with Gov. Eric Greitens Thursday evening to ask protesters to avoid violence if they demonstrate.
"However it goes, I ask for peace," Wilson said.
Greitens echoed Wilson's sentiments, saying he understood that many people feel pain over the shooting. "Do not turn that pain into violence," he said. "One life has been lost in this case, and we do not need more bloodshed."
Earlier Thursday, Greitens — who won office last year in part on a promise not to repeat mistakes he says officials made in responding to the racial unrest in Ferguson in 2014 — announced he is readying the Missouri National Guard to protect both protesters and property.
"As Governor, I am committed to protecting everyone's constitutional right to protest peacefully while also protecting people's lives, homes, and communities," Greitens said in a statement. "Taking the steps to put the Missouri National Guard on standby is a necessary precaution."
On Thursday, barricades went up around the Thomas F. Eagleton U.S. Courthouse downtown, and St. Louis and St. Louis County police prepared to move officers to 12-hour shifts Friday. The federal courthouse will be closed on Friday.
"We want to ensure the community that our police department is prepared for any scenario," the city police department said in a statement. "In the wake of an announcement, the department is committed to keeping our citizens updated and informed."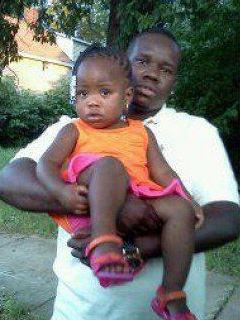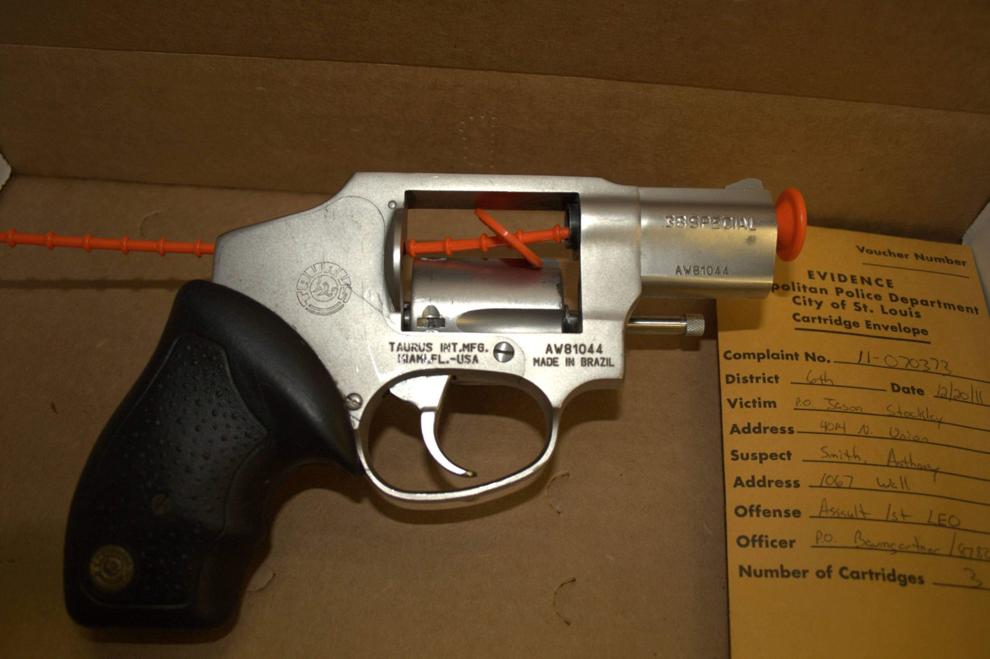 There has been no official word on the timing of the announcement of a verdict, but multiple sources have told the Post-Dispatch it will come down Friday.
Preparing for verdict
St. Louis Mayor Lyda Krewson announced Thursday that city police will establish an area in Poelker Park at Tucker Boulevard and Market Street "for people who want to exercise their right to free speech."
In a video statement, Krewson called protest "a cornerstone of our democracy." But she also warned that "anyone intent on violence or vandalism toward people or property will be arrested."
"It should not be difficult to both understand and support the right to free speech and be clear that those who commit violent or destructive acts will face consequences," she said.
"The Ethical Society of Police understands that this case may cause public frustration and we respect the citizens' right to protest," the union said in a statement Tuesday. "However, we do not condone any violence regardless of the court's decision."
Interim St. Louis Police Chief Lawrence O'Toole told officers about the possibility of 12-hour shifts in a memo this week. Days off, personal days and some vacations will be canceled, the memo said.
"In the past in Missouri, we've had leaders who wanted to wait until violence happened to ask people to sit down, who wanted to wait until there are screaming people and sirens wailing," Greitens told the gathering at Washington Metropolitan A.M.E. Zion Church in St. Louis on Monday. "And that's a very hard time to have a conversation."
Among others calling for calm as the verdict approaches has been Christina Wilson. A statement released last week by Wilson's attorney, Albert Watkins, expressed hope that "our city can use this pre-Ferguson tragic loss of life to serve as a catalyst for post-Ferguson healing."
A timeline of events and coverage