JEFFERSON CITY — Drawing jeers from activists seated in the Missouri House, lawmakers on Friday approved a sweeping piece of anti-abortion legislation, a bill that would ban most abortions in the state of Missouri.
The final vote was 110-44, and the proposal now heads to Gov. Mike Parson, a Republican, who is expected to sign the measure.
"We're told abortion will not be safe if it is illegal. I'm here to tell you abortion is not safe," said Rep. Mary Elizabeth Coleman, R-Arnold, one of the proposal's main backers. "A person dies in every procedure."
The proposal is designed to trigger a court challenge that the GOP sees as a way of overturning the landmark Roe v. Wade decision that made abortion legal nationwide. The measure has drawn nationwide scrutiny, and its passage brought an emotional end to Missouri's five-month legislative session.
The bill bans abortions in the state of Missouri at eight weeks of pregnancy, except when the life of the mother is threatened. There are no exceptions for rape, incest or human trafficking.
"If we are in fact pro-life what kind of hypocrite would I be to not have a bill that is 100 percent pro-life?" asked Rep. Adam Schnelting, R-St. Charles, one of the main backers of the proposal.
He said the purpose of the bill is to "optimize" life — his rationale for including exemptions in cases where the life of the mother is in jeopardy.
The legislation also bans a woman from aborting a fetus that might have Down syndrome. It also requires both parents or guardians to be notified before minors can get an abortion, in most cases.
The measure says anyone "who knowingly performs or induces an abortion" in cases that are not exempted by the legislation would be guilty of a Class B felony, which carries a minimum five-year prison sentence.
If the Supreme Court overturns Roe vs. Wade, "in whole or in part," the legislation states that all abortions would be made illegal except in cases of a medical emergency.
The bill drew condemnation from Democrats, who control less than one-third of the state's House seats.
"Laundry bleach, acid, bitter concoction, knitting needles, bicycle spokes, ballpoint pens, jumping from the top of the stairs or the roof," said Rep. Sarah Unsicker, D-Shrewsbury. "These are ways that women around the world who don't have access to legal abortion perform their own."
Rep. Barbara Washington, D-Kansas City, said Missouri was not a pro-life state as long as children lose Medicaid coverage, or receive free and reduced-price lunches.
"We support the death penalty in this state," she said. "That is anti-life."
"This gives more rights to the rapists than it does the mother," said Rep. Doug Beck, D-south St. Louis County. "Perpetrators of incest would have more rights.
"This law is barbaric. We should rethink this," he said.
Rep. Rocky Miller, R-Lake Ozark, said that he "was involved" in an abortion when he was a young man.
"I did not know what I was doing," Miller said. He said he would vote for the anti-abortion measure. "Missouri takes a giant step forward to save life today. And I thank God for that."
Rep. Barry Hovis, R-Cape Girardeau, was met with hisses when he used the phrase "consensual rape" during debate.
He said most of the sexual assaults he handled before retiring from law enforcement weren't strangers "jumping out of the bushes" but instead "date rapes or consensual rapes." Abortion-rights supporters who attended the debate hissed in response.
As a vote on the abortion bill grew closer, dozens of activists started chanting from the chamber gallery.
"When you lie, people die," they shouted as doormen cleared the activists from the gallery. "Shame on you!"
One Republican voted "no." Rep. Shamed Dogan, R-Ballwin, said: "I really struggled with this one. I wanted to, as we talked about earlier, include rape and incest exceptions."
Rep. Steve Butz, D-St. Louis, who took an anti-abortion stance during a Democratic primary last year, ultimately voted "no" on the bill. He said it was because there were no exceptions included for rape or incest.
Missouri's laws
Missouri already has some of the toughest abortion regulations in the country. There is one clinic in the state, in St. Louis' Central West End neighborhood, but clinics also operate in the Metro East, in Granite City and Fairview Heights. Planned Parenthood operates a clinic in Kansas, near Kansas City, Mo.
It requires that doctors explain the risks of abortion to women 72 hours before an abortion is performed. The law added annual inspections of clinics and new whistleblower protections for employees of clinics, and boosted requirements for pathologists who provide services to abortion facilities.
At the time, there was no clear conservative majority on the U.S. Supreme Court.
But with Justice Brett Kavanaugh winning confirmation to the bench last year, anti-abortion activists in Missouri and elsewhere are hopeful the 5-4 conservative majority will reconsider the 1973 Roe vs. Wade decision.
Encouraged by that majority, some conservative states are moving to ban most abortions outright.
"Today, the Missouri House stood for the unborn," House Speaker Elijah Haahr, R-Springfield, said in a statement. "Every child has an intrinsic value given to them by the Creator of life. The bold legislation we sent to the Governor's desk is the strongest and most comprehensive pro-life bill in the country."
Abortion statistics
In Missouri, the number of recorded abortions has declined in recent years.
In 2015, there were 4,311 abortions completed here on Missouri residents, according to the Department of Health and Senior Services.
By 2017, the year the previous round of regulations took effect, there were 3,522 abortions completed here on Missouri residents, according to the department.
At the same time, the number of abortions sought by Missouri residents out of state has increased.
Out-of-state abortions sought by Missouri residents totaled 3,163 in 2015, according to the state. That total dipped in 2016 before increasing to 3,268 in 2017.
Data on out-of-state abortions sought by Missouri women for 2018 were not available, a spokeswoman said, and some states do not report data back to the state DHSS, the spokeswoman said.
Dr. Erin King, executive director of the Hope Clinic in Granite City, said the clinic will work with patients from conservative states such as Missouri who may lose access to abortion services.
"Our doors remain open for any patient who needs abortion care," she said in a statement. "We will do everything in our power to make sure that further barriers like expenses associated with seeking this care such as traveling long distances, time off from work, and childcare are lessened to the best of our ability."
The Associated Press contributed to this report.
Missouri House passes controversial new abortion bill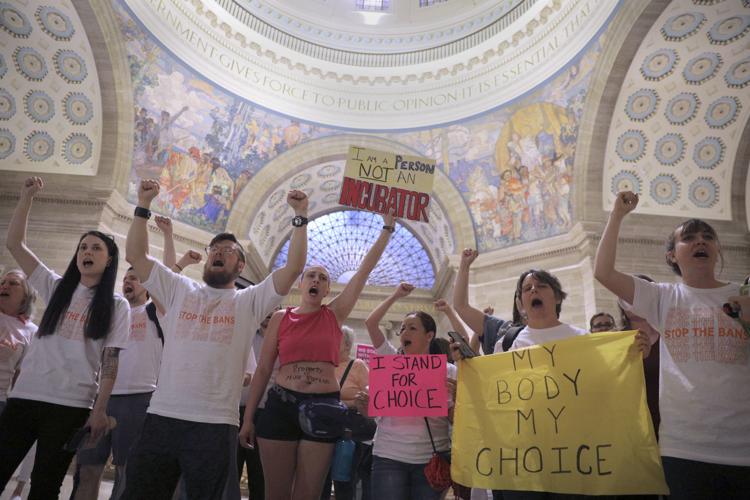 Missouri House passes controversial new abortion bill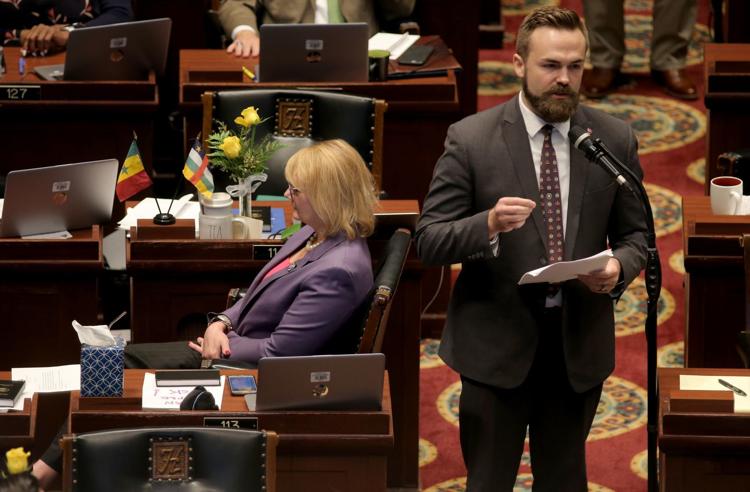 Missouri House passes controversial new abortion bill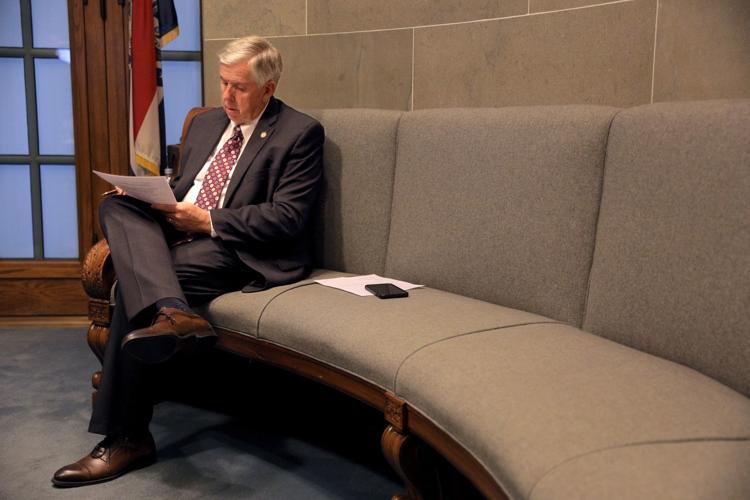 Missouri House passes controversial new abortion bill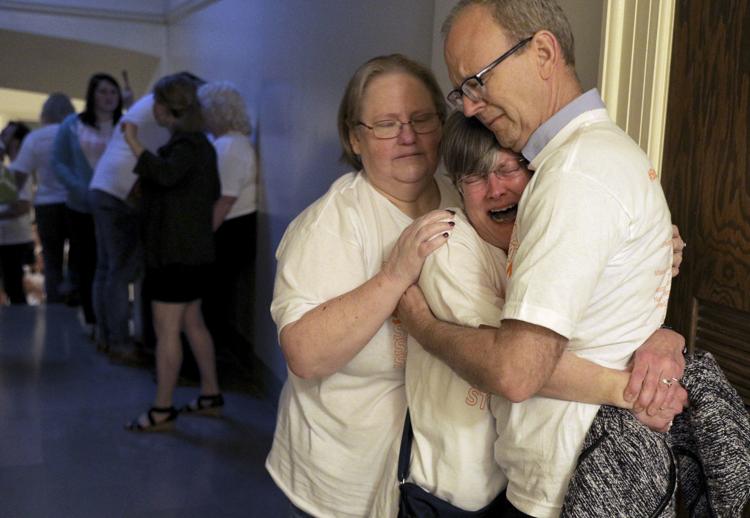 Missouri House passes controversial new abortion bill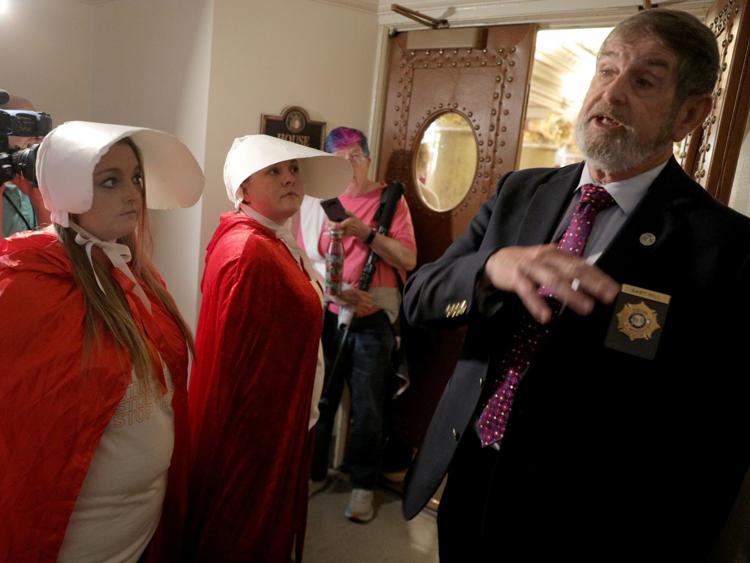 Missouri House passes controversial new abortion bill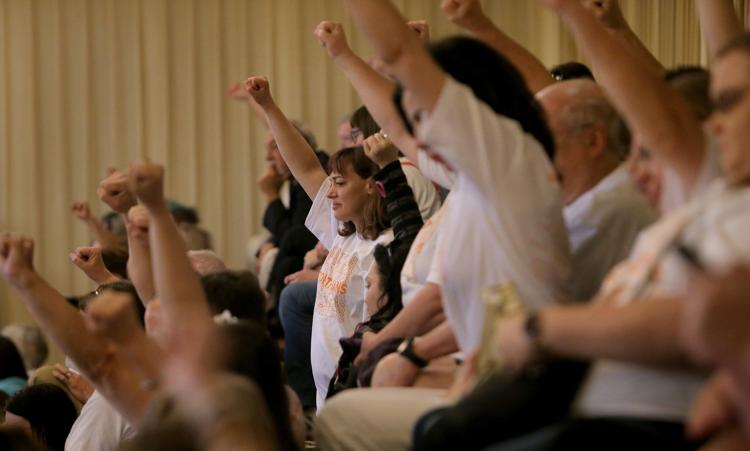 Missouri House passes controversial new abortion bill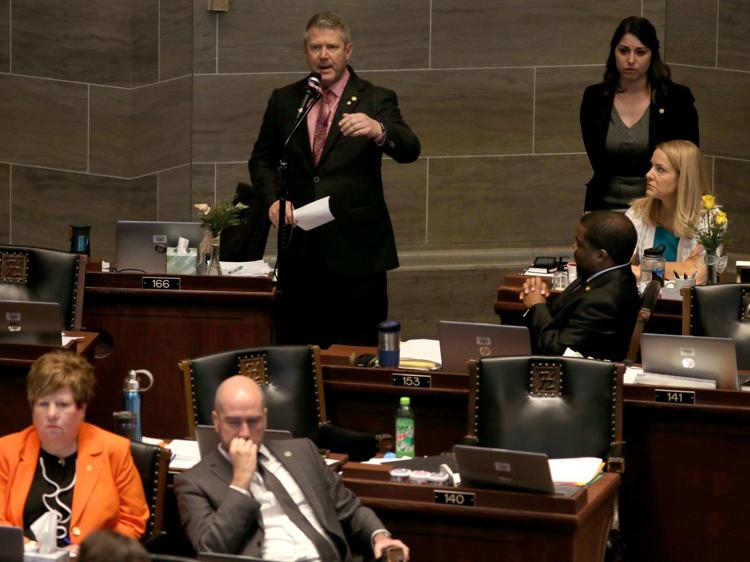 Missouri House passes controversial new abortion bill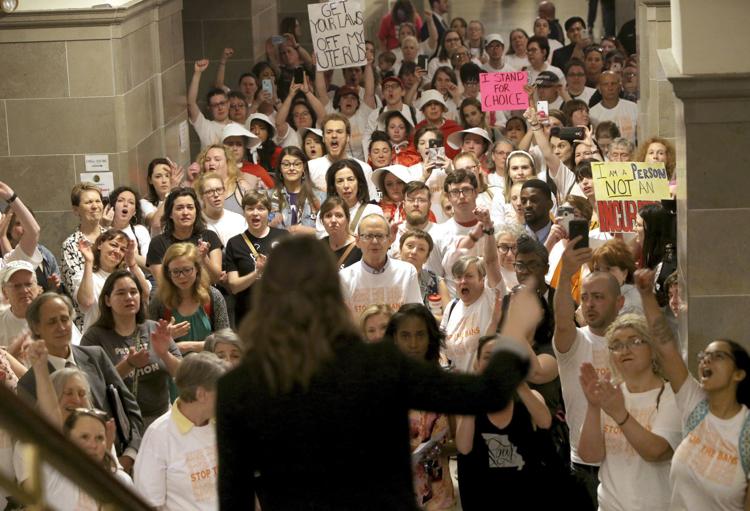 Missouri House passes controversial new abortion bill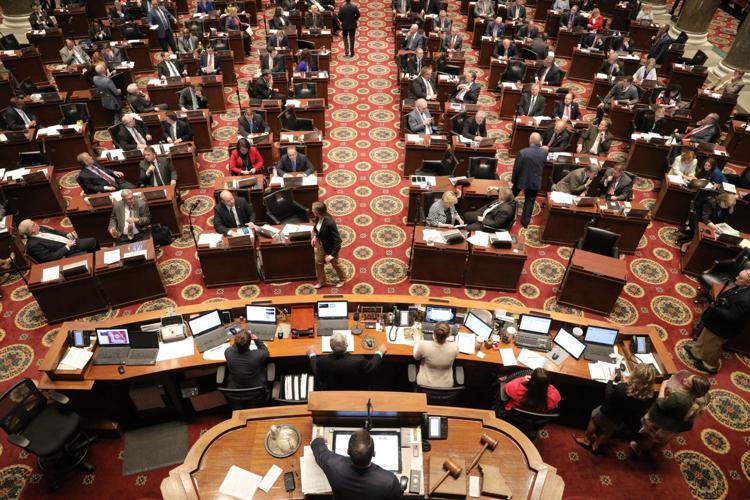 Missouri House passes controversial new abortion bill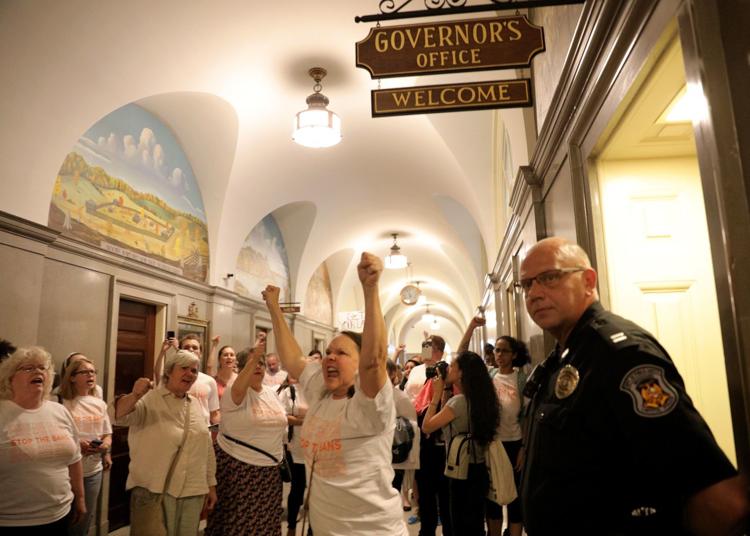 Missouri House passes controversial new abortion bill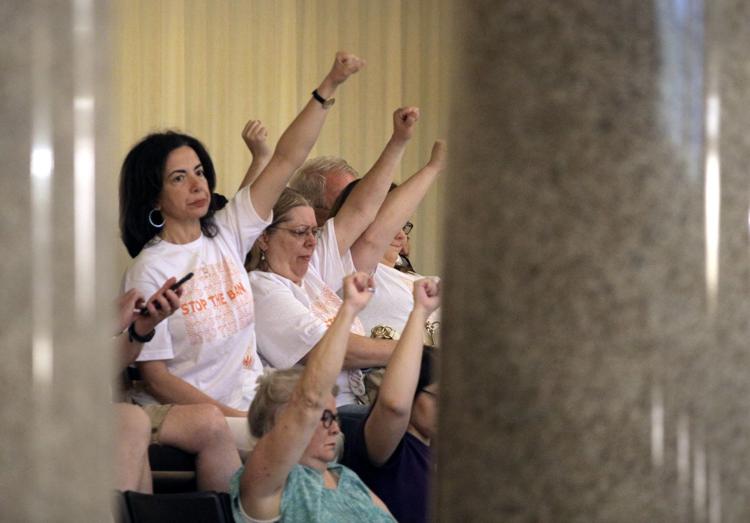 Missouri House passes controversial new abortion bill
Missouri House passes controversial new abortion bill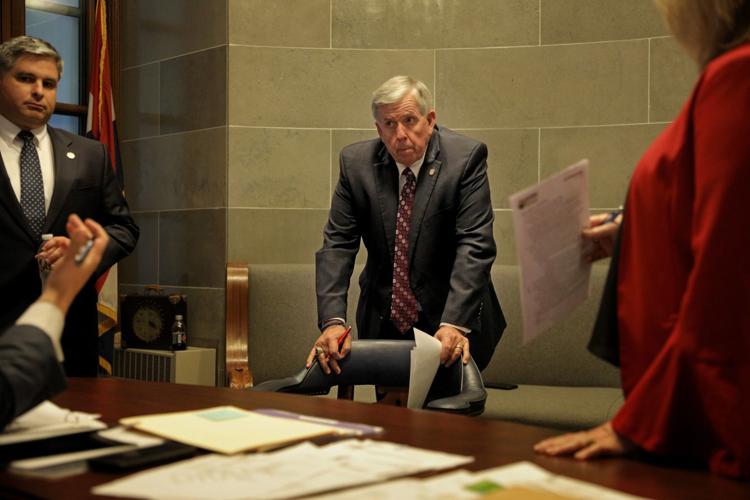 Missouri House passes controversial new abortion bill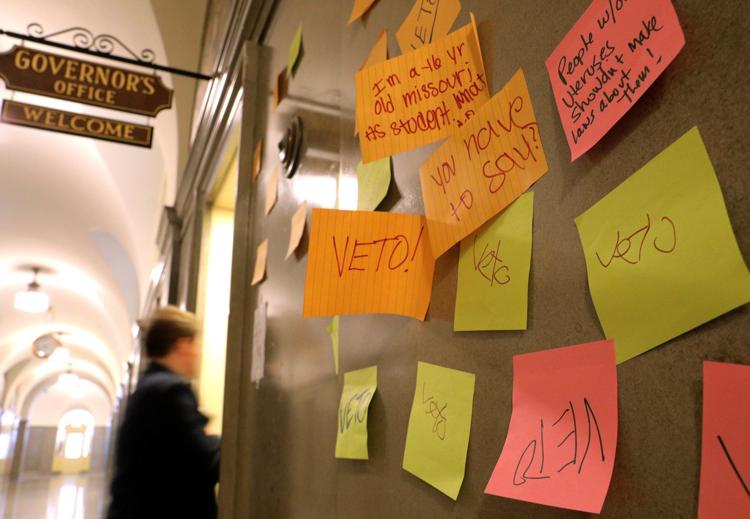 Missouri House passes controversial new abortion bill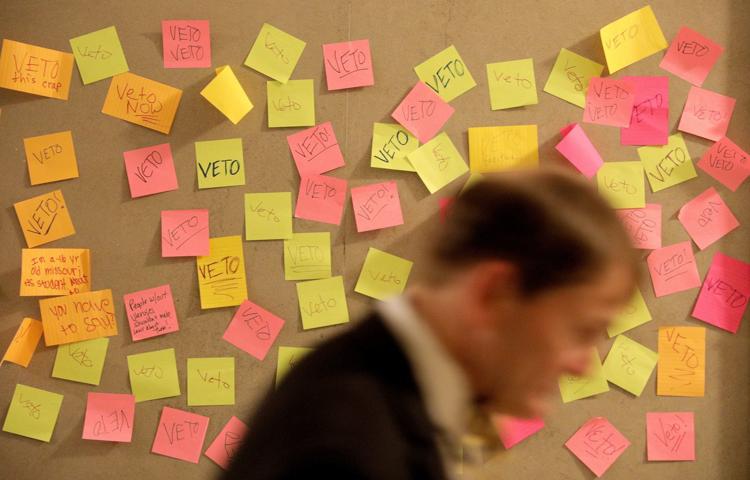 Missouri House passes controversial new abortion bill
Missouri House passes controversial new abortion bill
Missouri House passes controversial new abortion bill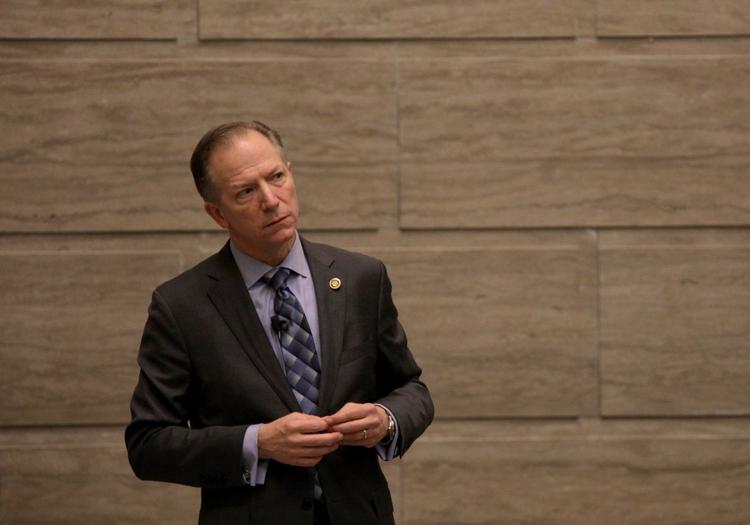 Missouri House passes controversial new abortion bill
Missouri House passes controversial new abortion bill