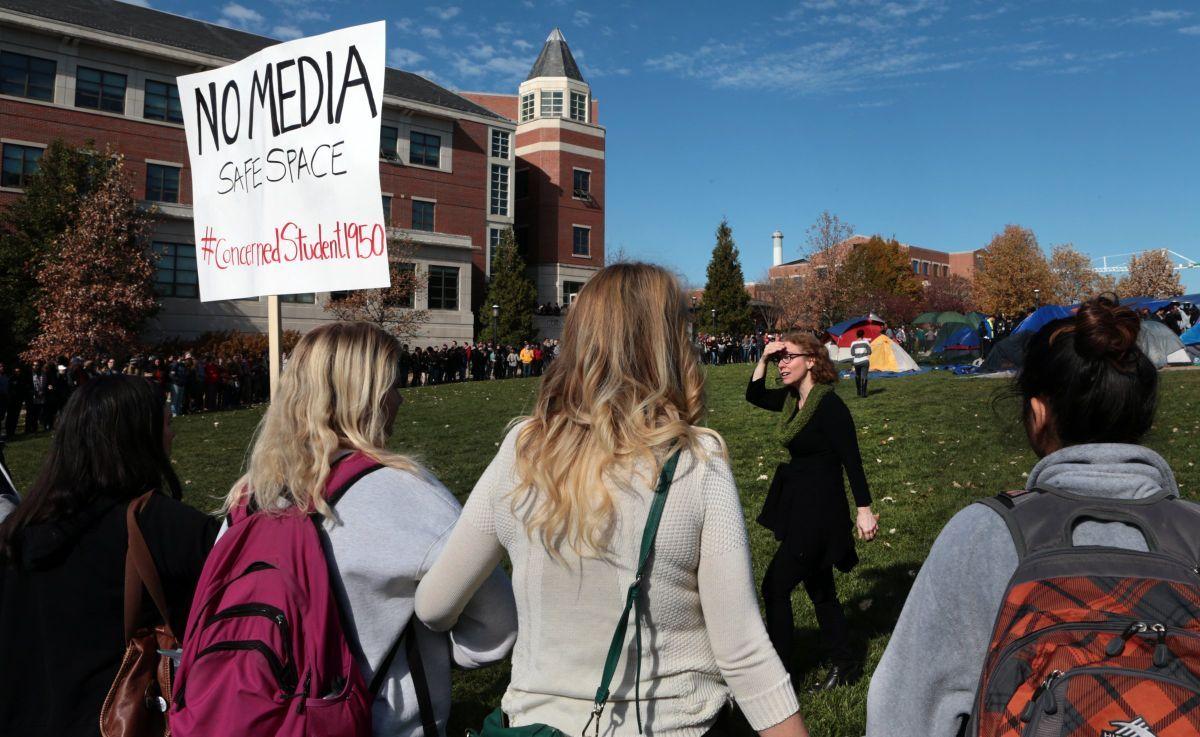 JEFFERSON CITY • Republican Rep. Elijah Haahr of Springfield told a House committee Monday that a bill he's sponsored would right two wrongs in modern Missouri history. The bill would prohibit the outright censorship of student-run publications by administrators.
The first wrong Haahr mentioned was out of Hazelwood East High School in the 1980s. In Hazelwood, students wanted to publish stories on divorce and teenage pregnancy. But the principal resisted. The pages were eliminated.
The students sued the school, saying their First Amendment rights had been violated. The case made its way to the U.S. Supreme Court, which sided with the administration, saying that the publication was school-sponsored and that the school had a legitimate interest in holding articles that it deemed inappropriate.
The case has been referenced by school administrators ever since as a reason to stop publication of certain articles.
The second case was on Nov. 9 on the University of Missouri-Columbia campus when a student journalist tried to document protests there, but MU assistant communications professor Melissa Click "physically and verbally prevented" the student from doing so, Haahr said. The incident was captured on video and went viral.
"In both instances, as the nation looked toward Missouri, our state was portrayed or perceived as being on the side of restraint, of penalizing and preventing the same speech rights of student journalists that professional journalists enjoy," Haahr told the House Emerging Issues Committee.
But Rep. Mike Colona, D-St. Louis, wondered how schools would be able to satisfy parents who wouldn't want their kids reading about sensitive issues in the school newspaper. He used transgender students seeking to use bathrooms not assigned to their biological sex as an example.
"If you support the First Amendment, if you support the freedom of students to discuss those issues, but yet you want to be respectful to parents who are are sensitive to those issues, how do you answer that question?" he asked Frank LoMonte, the executive director of the Student Press Law Center in Washington, D.C.
"We know that censorship doesn't stop the discussion about transgender students from taking place," LoMonte said. "It just relocates that discussion. It relocates that from the accountable, adult-supervised pages of student media to the unaccountable, anything-goes pages of Twitter." 
He added that civil rights such as freedom of speech shouldn't be left to local authorities.
Colona also raised concerns about students being able to publish whatever they deemed appropriate without teacher oversight. But LoMonte said protections are written into the bill, and that case law has determined which sort of speech is protected and which isn't.
"A school could step in to stop publication of anything that could incur legal liability," LoMonte said. "If the school is fearful that the student is going to publish libelous material or material that is invasive of privacy, the answer to that is that that is not protected speech today and that won't be protected speech tomorrow."
Also exempted is reporting that, according to the bill, "incites students as to create a clear and present danger of the commission of an unlawful act, the violation of school district policy, or the material and substantial disruption of the orderly operation of the school."
But Tim Tai, the photographer captured defending himself in the same viral video Click was in, told the committee that just because an article may portray a school in an unflattering light doesn't mean that the story should be held, as has been the case numerous times since the Supreme Court's Hazelwood decision.
"There have been countless documented cases in schools of student journalists being stifled under the guise of the Supreme Court's decision in the 1988 case Hazelwood v. Kuhlmeier," Tai said.
He mentioned examples of a New York principal who barred students from reporting that there were two working bathrooms in a school of 3,600 students and a story out of Indiana where a coach scammed his players out of more than $1,000.
Haahr, the chairman of the Emerging Issues Committee, said he expects a vote on the bill as early as Wednesday.
Haahr's bill is House Bill 2058.