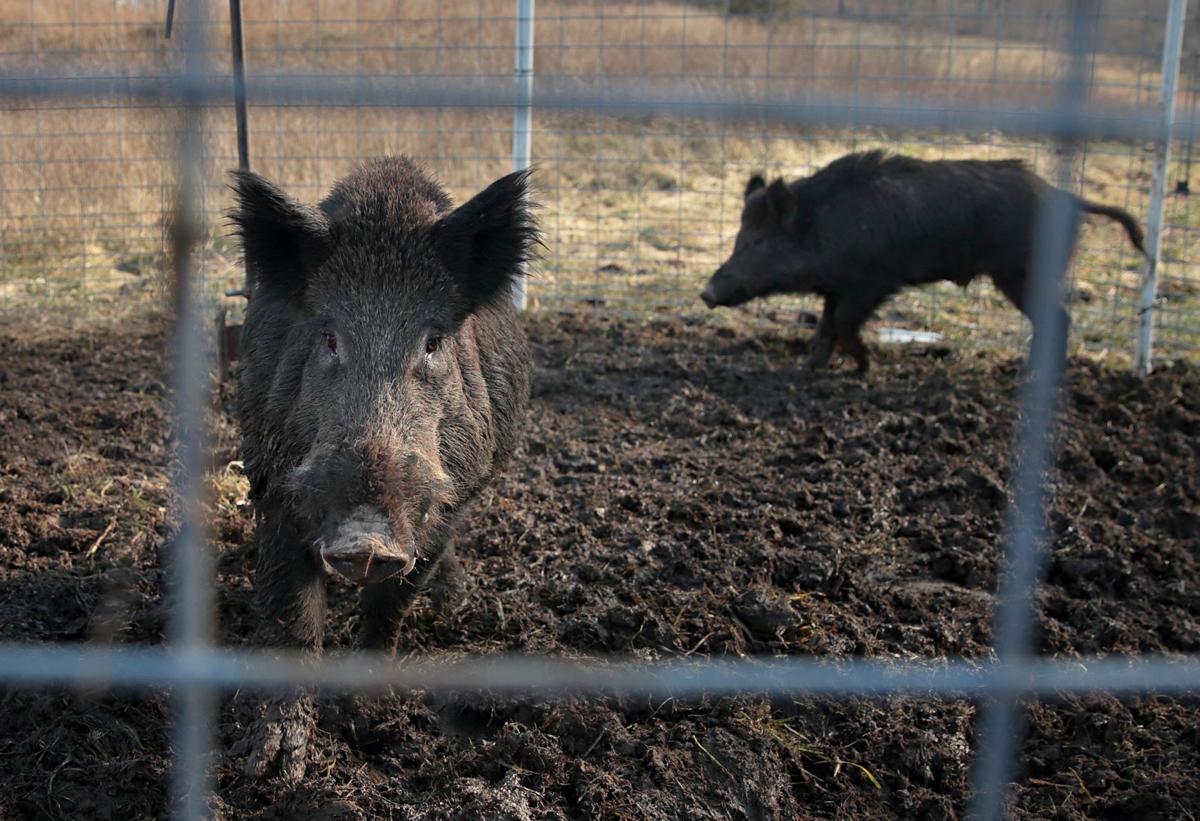 JEFFERSON CITY — House Speaker Rob Vescovo has added six Republicans to the Conservation and Natural Resources Committee ahead of a planned vote Monday on a measure that would alter the makeup of the state's independent Conservation Commission.
The additions follow a hearing on a constitutional amendment that, if passed through a statewide vote in 2022, would turn the state's four-member Conservation Commission into a nine-member board with eight elected members. The governor would appoint the ninth member.
The measure, by Rep. Chris Dinkins, R-Annapolis, is an apparent response to continued conflict between the Department of Conservation and others, including many in the Legislature, over the department's management of feral hogs, deer and its $170 million annual operating budget, largely funded through a conservation sales tax.
But even with annual clashes with the department, the proposal has earned mixed reviews from the committee's original nine Republicans, state Rep. Kent Haden, R-Mexico, said in an interview Saturday.
That unease is a possible indication the six new GOP members are crucial in advancing the legislation to the full House. Vescovo and Dinkins did not respond to requests for comment; Dinkins is one of the six Republicans added to the conservation committee.
The public and special interest groups have submitted 33 pages of testimony on the resolution. Department of Conservation Director Sarah Parker Pauley was among those opposed to the change.
Testimony was mixed, with proponents calling for better representation on the commission and opponents slamming the possible politicization of a historically independent board.
Disagreements
Haden said not every Republican on the Conservation and Natural Resources Committee was in favor of the proposal.
"I don't know what the split is, but there would be a split," he said, adding in regard to fellow Republicans, "they've expressed concerns about it."
Haden said "I'm in favor of expansion," but said he was less enthusiastic about electing commissioners.
He said an amendment could change the plan so that while the board was expanded and members would be selected from regions across the state, the positions would still be appointed ones.
"That probably would be better than an election," Haden said. "But again I haven't made my mind up on election.
"Elections could cost somebody a lot of money to run," Haden said. "In conservation there are lots of wealthy donors that could contribute to an election campaign."
He said accessibility to the commission suffers with just four members.
Under Dinkins' proposal, the eight elected members would each represent one of eight existing Department of Conservation regions. The governor would appoint the ninth member, who would be confirmed by the Senate. All members would serve in a nonpartisan capacity and would eventually serve six-year terms.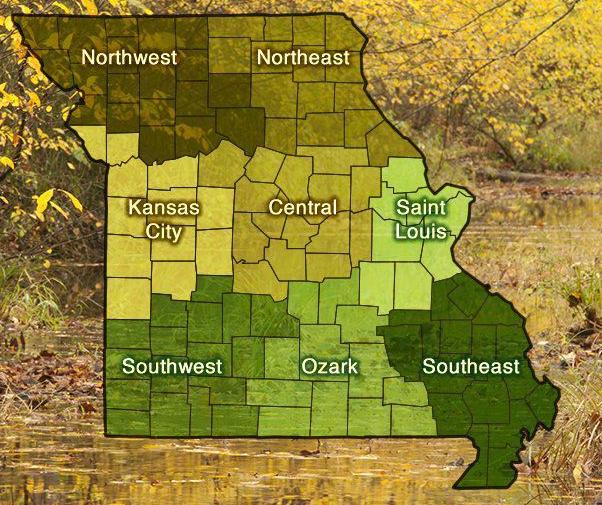 Currently the four commissioners are appointed by the governor and confirmed by the Senate.
In another dispute testing just how independent the commission is, a Cole County judge is currently weighing whether the state can block the Department of Conservation from purchasing a tract of land in St. Clair County, in southwest Missouri.
Expanded committee
In addition to Vescovo adding six Republicans, two Democrats were added to the committee.
The expanded panel now includes 21 members — 15 Republicans and six Democrats, up from nine Republicans and four Democrats at the start of the legislative session.
One of the new members, Rep. Justin Hill, R-Lake Saint Louis, said Saturday he hadn't received notice he had been appointed to the committee, and said he didn't know how he would vote.
"You don't want a limited number of people debating something that involves the whole state, right?" he said. But, "I haven't even read it yet. So I wish I could give you an educated opinion."
Democrats raised concerns about Vescovo's action and the planned Monday vote.
Rep. Tracy McCreery, D-Olivette, one of two Democrats recently appointed, said Friday she suspected Vescovo's move was because of the Monday vote.
"When I look at the bills that have been referred to that committee, I think the most controversial one is concerning changing — dramatically changing the makeup of the Missouri Department of Conservation commissioners," she said.
"It looks like eight new people have been added to this committee and we're expected to vote on it on Monday," McCreery said. "So there are going to be eight brand new people on that committee that have no first-hand knowledge of what that bill's about."
Still, she said, "In my gut what I am concerned about is that you know I think politicizing who sits on the Missouri Conservation Commission just doesn't sound like a good idea.
"It shouldn't be made into campaign fodder," McCreery said.
One original member of the committee, state Rep. Michael Burton, D-Lakeshire, in south St. Louis County, said in an email to the Post-Dispatch that "it appeared they were not able to get the votes" to pass the resolution after a recent committee hearing.
"I have not been able to figure out why these changes were made, but I have concerns," he said. "I also have concerns that this will set a bad precedent for the future."
Venison, however, is still on the menu.
'It's comparable to a half a side of beef,' said Winfield resident Sam Schultz.