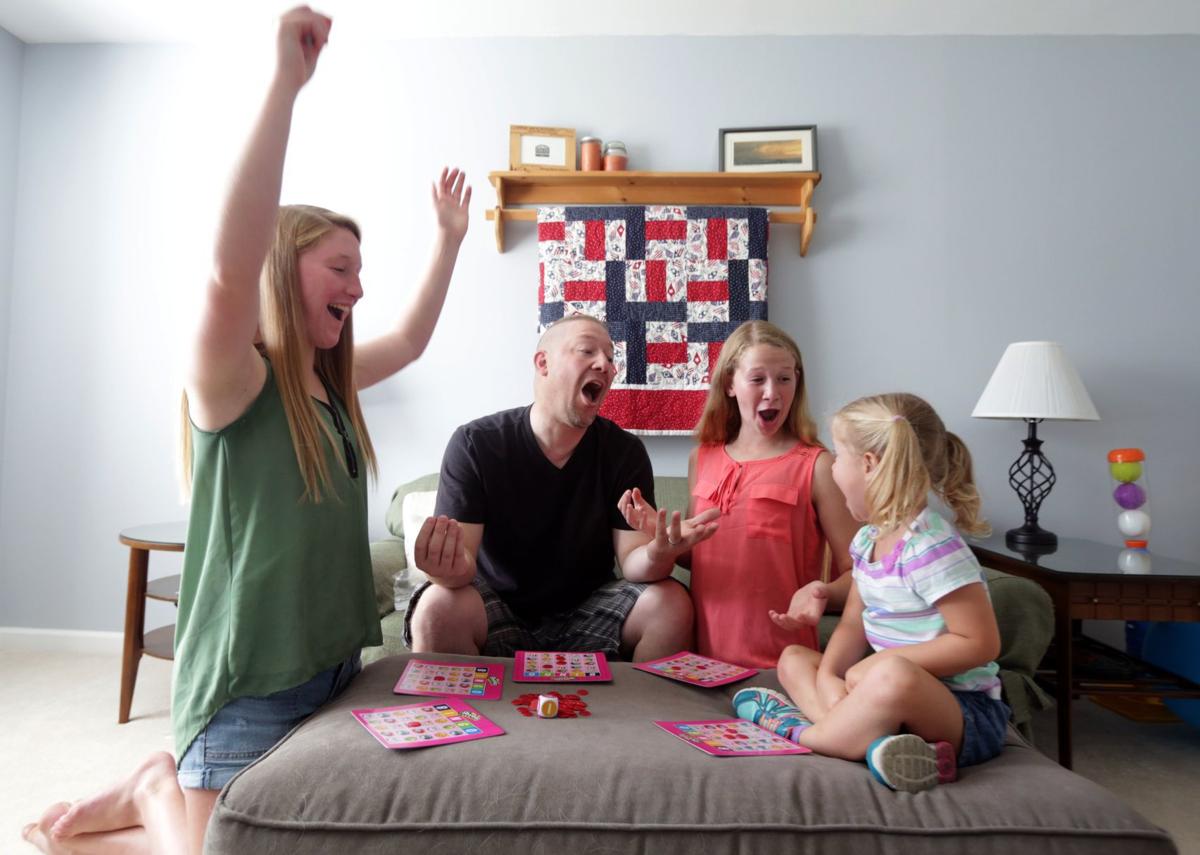 In early 2009, Scott Myers read through his finalized divorce settlement and felt like he had been the victim of a pre-planned robbery.
It wasn't the child support, or the divvying up of the couple's possessions. It was about the time he got with his children. It was so sparse, "I felt like a visitor and not a father."
Although the circuit court judge in St. Charles County consented that day to joint custody of his two young daughters with his former wife, he was not granted equal time with them.
Nothing negative was brought up in court about his parenting, he said. He made it clear to his attorneys he wanted equal custody. Even so, the judge ruled for a fairly typical custody agreement: He would get the children every other weekend and four hours every Tuesday. Their mother would get the rest.
It was not as if he hadn't been warned by two attorneys, he said.
"Before I even said my situation, before I even gave them any insight into the dynamics of our family, both lawyers basically said this is what you are going to get: every other weekend and one day a week. And it shocked me."
Sunday marked the start of a new law in Missouri that Myers and others successfully lobbied for in Jefferson City to essentially give fathers a more equitable starting point in divorce court.
The "shared parenting" law aims to make court-driven divorce custody decisions equal between moms and dads in terms of time spent with the children.
Overwhelmingly passed by both the House and the Senate, the law changes key phrases in how child custody is to be handled by divorce judges statewide. It forbids judges making custody decisions based on the gender of the parent, but goes further.
For example, Missouri's law used to specify that individual judges award "significant, but not necessarily equal" periods of time with parents and gave wide discretion to individual circuit courts in how they deal with such cases.
The new law now requires the Missouri court administrator to develop statewide guidelines for judges "in order to maximize to the highest degree the amount of time the child may spend with each parent."
A national shift
How strongly these standards are enforced and the effect on overall custody arrangements has yet to be seen.
Myers, however, said his own more recent experience shows shared parenting works. About three years after the divorce, he said, he saved enough money for an attorney to successfully contest the parenting plan for more equitable time.
In the newer shared plan, his children live with him in St. Charles every other week and with their mother in Wentzville the other weeks. Transition days are on Thursdays, so each parent has a full weekend in the mix.
The effort to change the law in Missouri was led by Linda Reutzel of Cape Girardeau, who said she saw firsthand how the issue affected her son and young granddaughter after his divorce in 2014.
Like Myers, a judge awarded Reutzel's son joint custody of his daughter, but significantly less time. She said it hurt the relationship between her granddaughter and her son and restricted the time her granddaughter could spend with her extended family, causing her to miss out on key relationships with cousins.
"The bias in family court is unbelievable against fathers," she said. "In essence, when it's against fathers, it's against children, because children also need quality time with their fathers."
The law, first championed by Rep. Kathryn Swan, R-Cape Girardeau, is the fourth of its kind nationwide, following similar recent legislation in Utah, Minnesota and Arizona, said Ned Holstein, founder of the National Parents Organization in Massachusetts. The group, which Holstein insists is not a "father's rights" group, has been around for 20 years fighting for equal parent treatment in divorce court.
Holstein said the nonprofit group promotes newer research that suggests children do better when both parents are actively involved in parenting. Last year some 20 states engaged at some policy level to examine their divorce laws regarding shared parenting, he said.
"There has been a very marked shift in the past three, four, five years towards accepting this in the best interest of the children most of the time," he said.
At issue is the historic view of what's best for raising children as a matter of practicality and stability.
Holstein said it has been long believed in family law that children do better with one primary residence and main caregiver, though research indicates shared parental involvement is more vital to healthy child development. He said most judges "have been trained that child needs to have one place to live, one place to put down their school books — that's been taught to them for decades."
Indeed, some judges have been vocal on preserving the legal concept of a primary physical custodian.
'A whole new adjustment'
Retired Jackson County judge Vernon Scoville told the Associated Press this year he had reservations about shared parenting laws that curtail a judge's discretionary powers. He said it's very difficult to come up with an equitable plan that works in the best interest of children when parents have residences in different school districts and different work schedules.
In the past, groups representing survivors of domestic violence have fought shared parenting efforts under the argument they erode victim protections and give abusers further adverse control over their ex-spouses.
But Holstein said opposition from those groups has lessened over time. States that have created laws give their judges discretion to limit custody in situations where one parent has demonstrated significant adverse behaviors such as spousal abuse or drug addiction, he said.
More recently, attorneys groups have fought the initiatives under a variety of arguments including their impact on child support and the potential for further litigation. Indeed, in 2014 the Missouri Bar objected to a similar proposed bill in the state. This year it did not take a position.
Holstein said judges need to be watched closely this year and next to make sure they comply. Child advocates further expect to see some fallout with children.
Meredith Friedman, CEO of Kids In the Middle, a Maplewood-based nonprofit group that provides support and therapy for children and parents dealing with divorce, said the organization took no formal stand on the law. Last year the group provided services for 1,200 families dealing with divorce in St. Louis and St. Louis County.
Friedman said shared parenting can work and significantly benefit children as long as the arrangements are sensible and consistent.
"The parents have to be super-organized, and the kids have to know every day where they are going to be," she said. "As long as it's very structured and consistent, the kids will adapt. But the kids should not have the stress of wondering, 'Hm, who is going to get me tonight from school?'"
Friedman said her organization predicts many previously divorced parents will be asking for modifications on their existing custody rulings under the new law. She further predicts an increased demand for her agency's support services because changed parenting plans are emotionally hard on children.
"It is going to have an impact on these kids," she said. "You take a 10-year-old who has been spending every other weekend and Wednesday with Dad and all of a sudden that changes to 50-50. It's going to be a whole new adjustment for them. But we will be there for them."