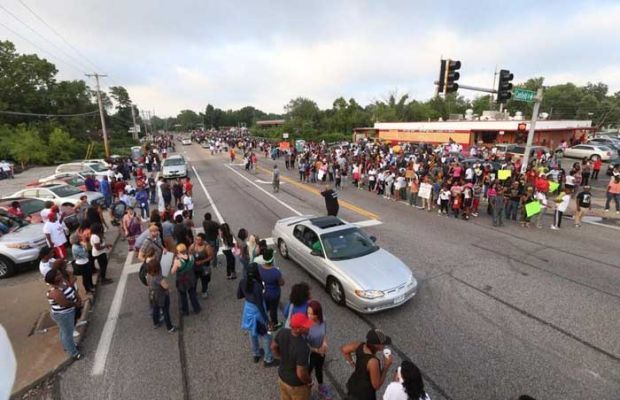 WASHINGTON • A just-released Pew Research Center poll shows sharp divides between blacks and whites over the police shooting death of Michael Brown and what it means for race relations in America.
The poll of 1,000 adults was taken Thursday through Sunday. It showed that blacks (80 percent) are more than twice as likely as whites (37 percent) to believe the case raises important issues about race.
It also said that while 65 percent of blacks believe police response has gone "too far," only 33 percent of whites say so. Some 32 percent of whites say it has been about right, and 35 percent say they don't know. About 20 percent of blacks say the police response has been about right, with 15 percent saying they didn't know.
There are also ideological divisions. While 68 percent of Democrats say the 18-year-old Brown's killing and the aftermath raises important issues about race, 22 percent of Republicans and 40 percent of independents do.
The poll has a margin of error of plus or minus 3.6 percentage points.