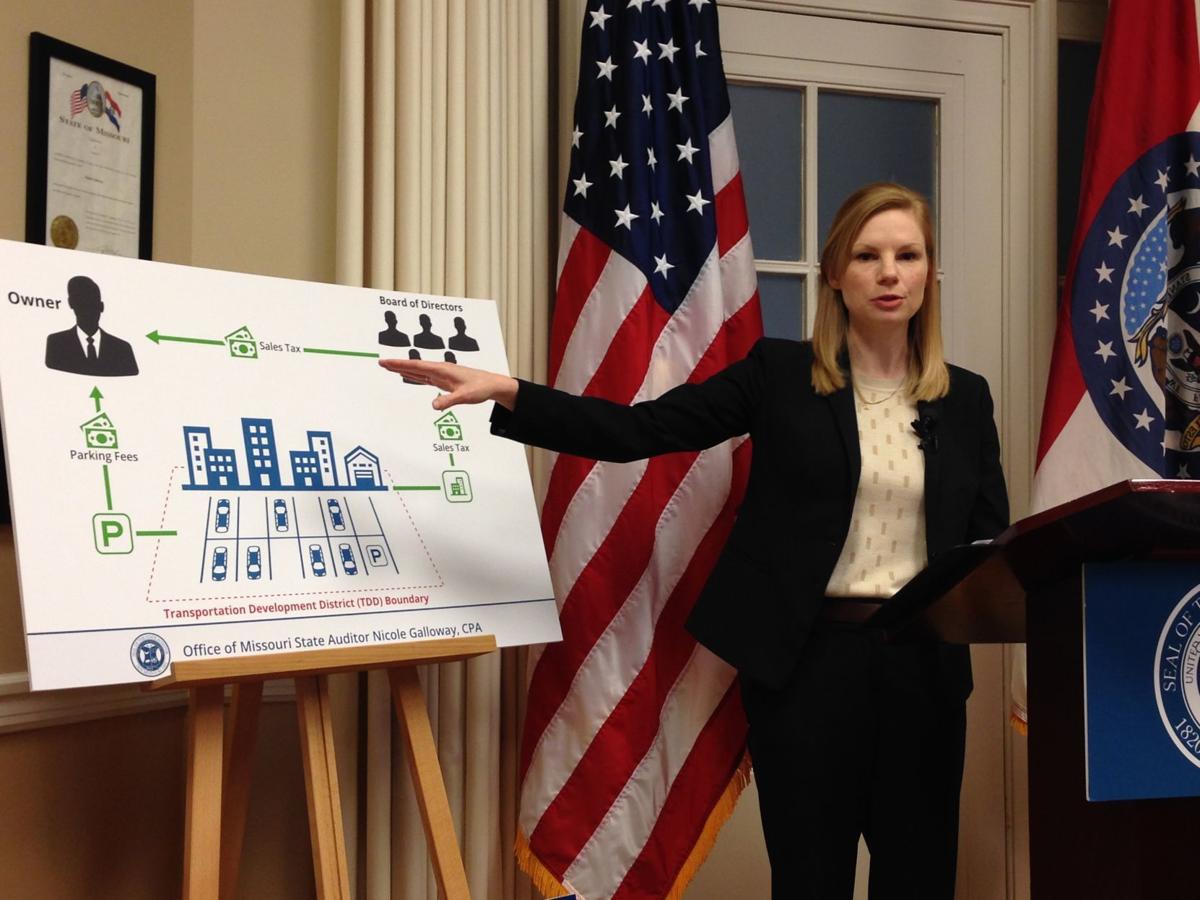 JEFFERSON CITY — Paddlers floating down the Current River near the southern Missouri village of Van Buren may have unwittingly helped a group of local businessmen pay off private debts and build a walk-in "beer cave" at a convenience store.
In a report released Monday, state Auditor Nicole Galloway said the business owners tapped into revenue generated within a special sales tax district for personal gain, including an extensive remodeling of the store that was sold six months later.
The money, she said, came from sales taxes collected within a community improvement district created in 2010.
"CIDs are meant to fund projects that benefit the community. They aren't supposed to be illegal personal piggy banks for board members or anyone else, especially for spectacularly improper projects like a $10,000 walk-in beer cave," Galloway said.
The alleged abuses in this Carter County town of 800 are the latest example of problems with special taxing districts uncovered by the auditor.
In November, for example, she said the rampant use of local taxing districts in St. Louis has resulted in the highest sales tax rates in the state.
A 2018 report found property owners or developers control 83% of CID boards and 62% of the boards don't include anyone independent of the property owner or developer.
In Van Buren, which is a hub for canoeing and kayaking on the spring-fed Current, the special taxing district's board included the owners of the former Black Mountain Convenience Store — Donald Black, Curtis Black and Jacob Black, the audit said.
The Blacks couldn't be reached for comment for this story.
In 2013 and 2014, the tax revenue was used to make $125,972 worth of improvements to the store.
After it was sold, "The public was not reimbursed for the public funds used to renovate the convenience store," the audit notes.
When asked for specific details about the district's operations, the chairman of the board told auditors that he did not have any documents.
"He could not provide any evidence and stated there may have been evidence in the Carter County Courthouse that was destroyed during the flood in spring of 2017," the report says.
The audit also found the board could not provide adequate documentation to support more than $77,000 of expenses, including more than $51,000 paid to entities owned by board members. In addition, the board approved reimbursement of $135,000 in private business construction costs to a local developer who had past business connections to the board chairman.
Last December, two members of the district's current board contacted the auditor's office with concerns about how the previous board had spent taxpayer dollars.
Galloway said her office has sent the audit findings to state and federal law enforcement authorities.
She also has called on state lawmakers to crack down on oversight of the more than 400 districts in the state.