ST. LOUIS — As they close out their mayoral campaigns before Tuesday's election, candidates Tishaura Jones and Cara Spencer also face another potential race — one against the calendar.
Whoever wins will have just two weeks before their April 20 inauguration to craft the beginnings of the administration they'll run the next four years.
The new mayor, who will succeed the retiring Lyda Krewson, must make some key personnel decisions and quickly put her stamp on a new city budget, among other things.
The short transition period is a byproduct of the city's new nonpartisan voting system in which the top two vote-getters in the March primary were pitted in an April general-election runoff.
For decades before, new mayors effectively had six or seven weeks for transition work. That's because it was a foregone conclusion that the Democratic primary winner would roll to victory in April over a Republican and or minor-party nominee in the heavily Democratic city.
In contrast, Jones and Spencer are both well-funded Democrats although their party labels won't be listed on the ballot.
"I would not want to be in that two-week window," said former Alderman Mike Jones, who headed Clarence Harmon's transition team when Harmon was elected mayor in 1997. "It was tough enough in six weeks."
Overall, the mayor gets to appoint about 40 officials, many specified in the city charter, to carry out her policy initiatives.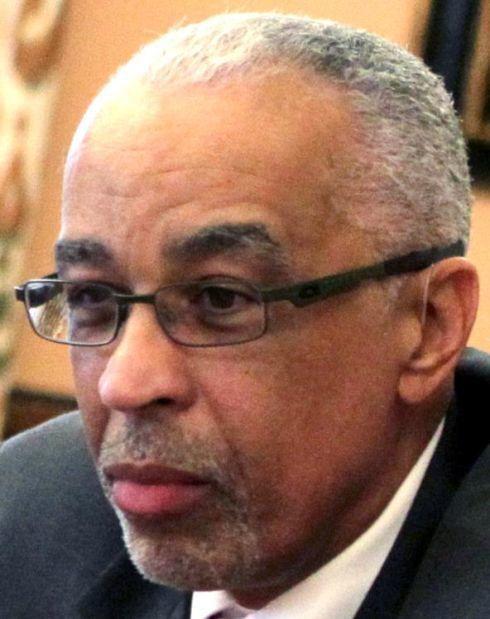 Among them are directors of major agencies such as the public safety, health, parks and human services departments; the city counselor, city assessor and city court judges.
But typically only some of those posts have been filled immediately by incoming mayors.
Instead, Jones said, the most important transition task for new mayors has been assembling the team of key aides that will assist her in her second-floor City Hall office. He expects that will be the case again.
"The key to having a chance at being successful at mayor … is the political skill and acumen of the mayor and the most senior staff," said Jones, who went on to be Harmon's top aide. "You've got to staff the office, then you figure out how to staff the government."
As for the department directors, the new mayor can move more gradually on deciding whom to select. Holdover Krewson appointees or career civil service hands who help administer their agencies can carry on for the time being, Jones said, until the new mayor decides.
"Even if you wanted to, you don't have enough time to focus on all of them" in the very beginning, said Jones, who isn't related to Tishaura Jones.
If Tishaura Jones wins Tuesday, she'll have an extra decision — whom to appoint as her successor as city treasurer, also an elected position. State law assigns that task to the mayor.
If voters choose Spencer to be mayor, her current post as 20th Ward alderman would be filled in a special election this year.
The budget for the next fiscal year beginning July 1 also will be a pressing issue on day one of the new administration.
That's because the charter requires that it be submitted to aldermen by May 2 by the Board of Estimate and Apportionment, on which the mayor serves with the comptroller and aldermanic president.
The short time frame means that much of the budget is being put together by department directors in the departing administration and officials in the city budget office.
But the new mayor will have a chance to make some changes to carry out her initiatives, especially during the two-month period aldermen will be considering it.
Pandemic response
A Mayor Spencer or Mayor Jones also will inherit the responsibility for carrying out the city's response to the coronavirus pandemic with the health department and other agencies.
Another key early decision will be how to spend the $517 million in newly-passed federal pandemic aid for the city, half of which is expected to arrive this spring.
Spencer and Jones have each announced their priorities for that money, with both saying they would initially allocate money to programs such as rent and mortgage assistance, homeless services and helping small businesses hurt by the pandemic.
Spencer also says she wants to devote about half the overall amount to housing stabilization, education grants and apprenticeships for young people and programs to keep small businesses in distressed areas.
Jones says she wants to use some of the money on workforce development, capital improvements, setting up free Wi-Fi in various public areas and aiding city schools, the city Housing Authority and the Bi-State Development Agency, which runs MetroLink and buses.
However, the Jones and Spencer campaigns on Friday said little about the transition time crunch other than to say they're on it.
"Tishaura is focused on being successful next Tuesday, but she also recognizes the quick turnaround" should she win, campaign spokesman Matt Rauschenbach said in a text message.
"She is preparing to be ready to lead, govern and unify our city on day one and lead our region forward."
The Spencer camp in an email statement said, "successful campaigns always have to do several things well at the same time. We are focused both on winning April 6 and on continuing transition planning so that we will hit the ground running two weeks later."
The candidates haven't given any hints about who they will hire, although Jones said in a candidate forum last month that she wouldn't keep Krewson's public safety director, Jimmie Edwards.
Two days later, Edwards said he was leaving anyway at the end of March, saying the incoming mayor should get her own choice.
Spencer and Jones also have been asked at debates about the future of Police Chief John Hayden, who technically reports to the public safety director.
Spencer said that's not a question she as mayor would answer alone and that "other stakeholders" and the community would be involved. Jones said she would interview Hayden "to see if he is the right person for the job."
But a state law passed by the Legislature in 2013 says police chiefs across Missouri can't simply be fired because a mayor wants someone else. The law says chiefs can be dismissed for only a few specified reasons, such as insubordination, and the Board of Aldermen must agree.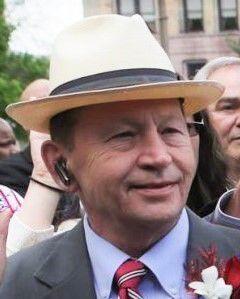 Steve Conway, Krewson's chief of staff whose father was mayor from 1977 to 1981, said he has held separate transition briefings since the primary for representatives of both Spencer and Jones.
Among other things, he said, he has discussed the budget and pandemic aid with them and the status of ongoing capital projects and staffing needs in various agencies.
After the election, he'll go over other areas with the winner, such as issues affecting the city in the closing weeks of this year's session of the Missouri Legislature. Fighting a bill that would allow some bus and MetroLink riders to carry guns is one example, Conway said.
"I am reserving all my time to facilitate a smooth transition," Conway said.
Conway said because both candidates already are in city government, they are familiar with many of the issues they'll be facing.
But Mike Jones said no matter how much previous governmental experience a new mayor has, the "volume and the velocity" of issues they'll immediately face will be at a new level.
"The difference between the mayor's job and every other (city) job is the difference between college ball and the NBA and the NFL," he said. "When you become the mayor, you just move to the pros."
With the League of Women Voters, the Post-Dispatch presents this guide to the races on the April 6 ballot.
Photos: St. Louis mayoral candidates give speeches, go door-to-door on last weekend of campaign
Tishaura Jones campaigns during final weekend before election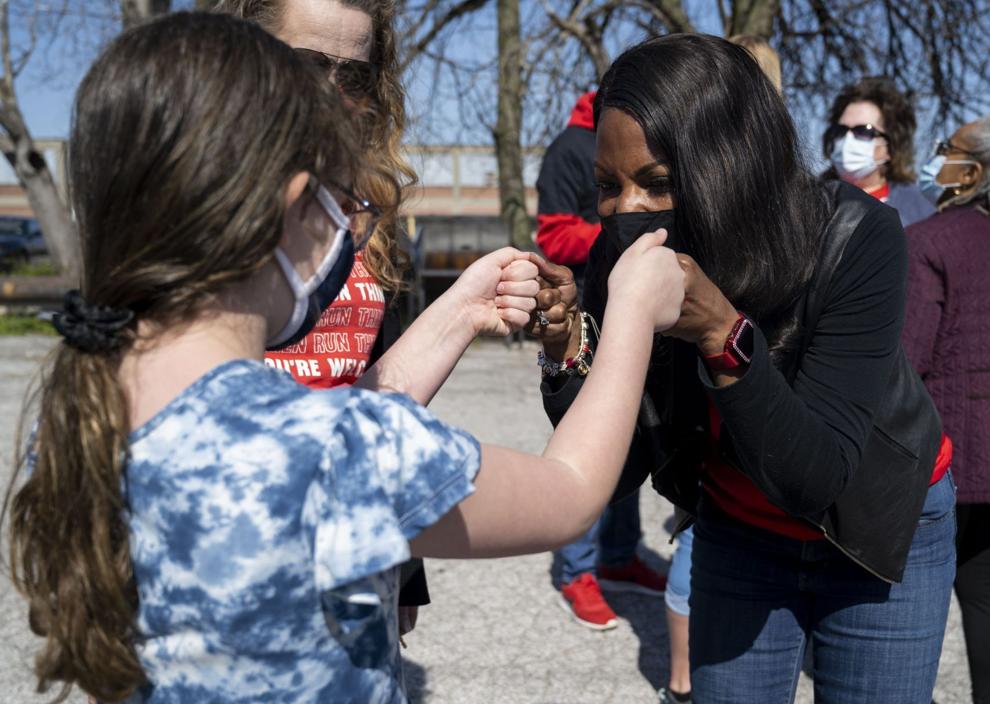 Cara Spencer walks door-to-door ahead of mayoral election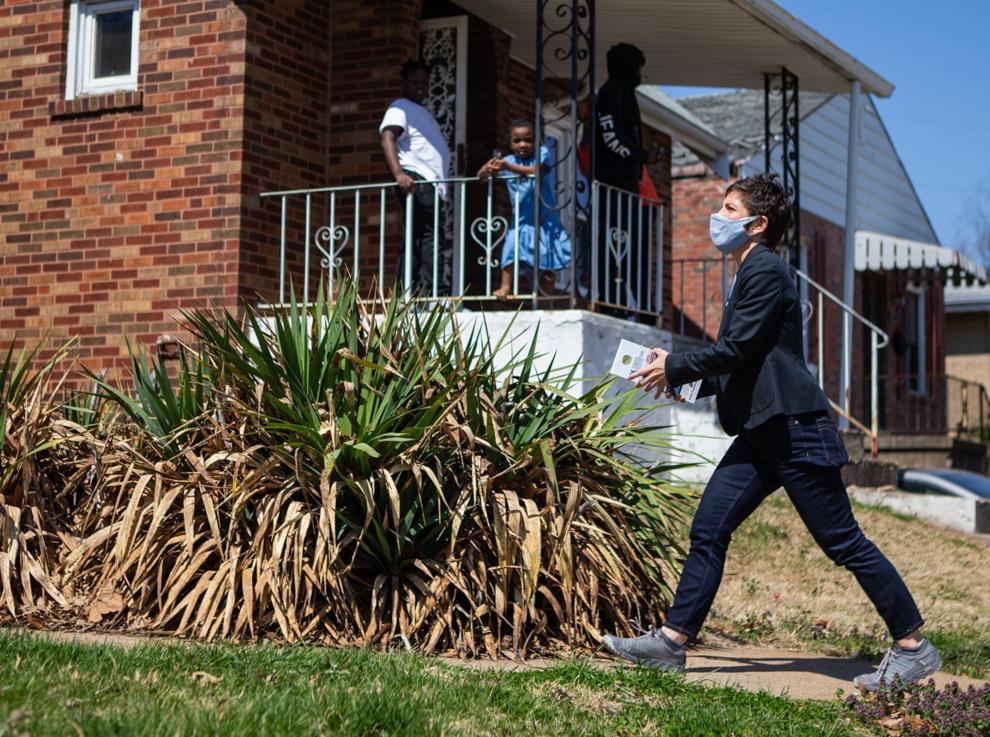 Tishaura Jones speaks to voters during weekend campaign stop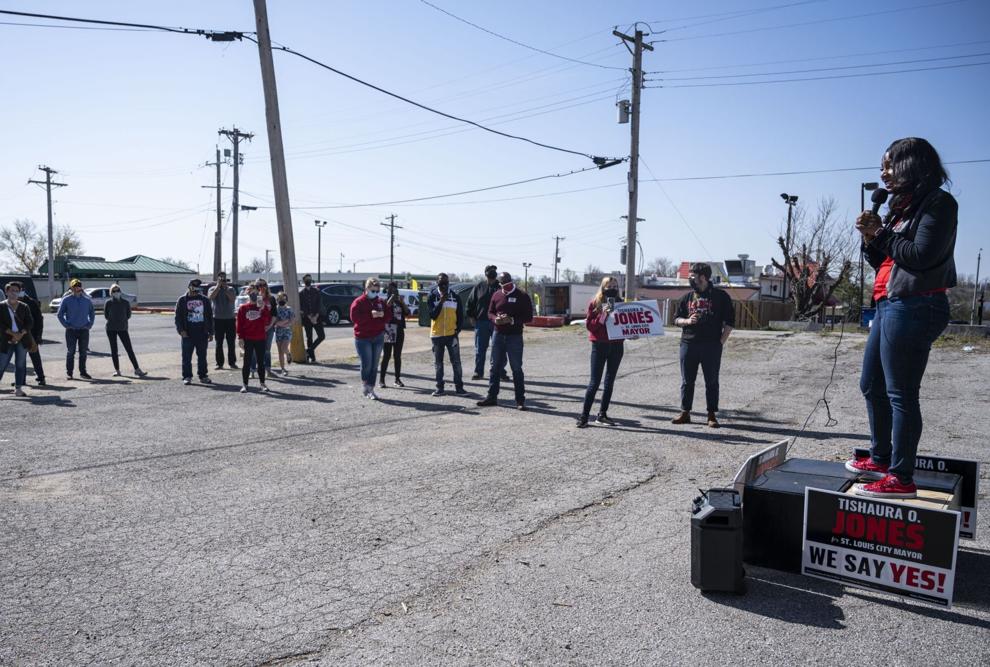 Cara Spencer campaigns ahead of mayoral election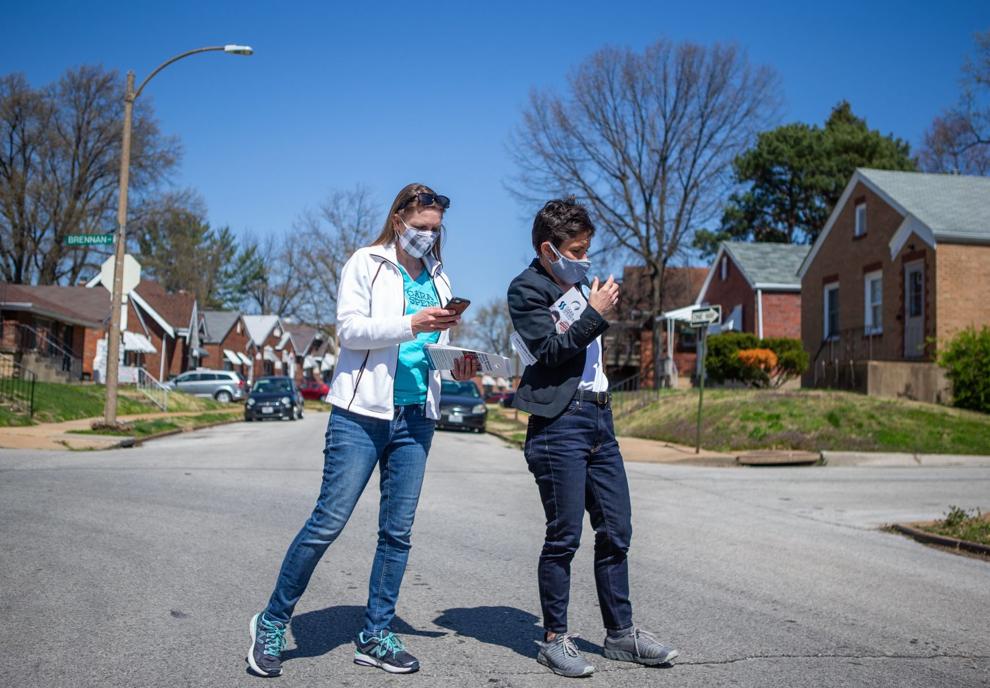 Tishaura Jones rallies voters during weekend campaign stop
Mayoral candidate Cara Spencer talks to voter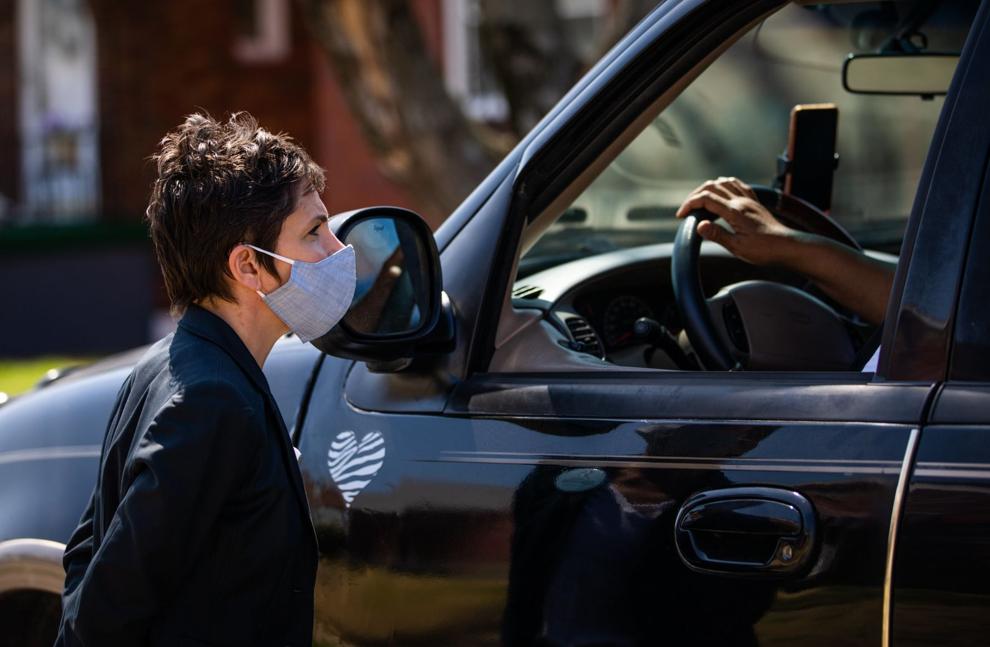 New York lawmaker, Kansas City mayor applaud Tishaura Jones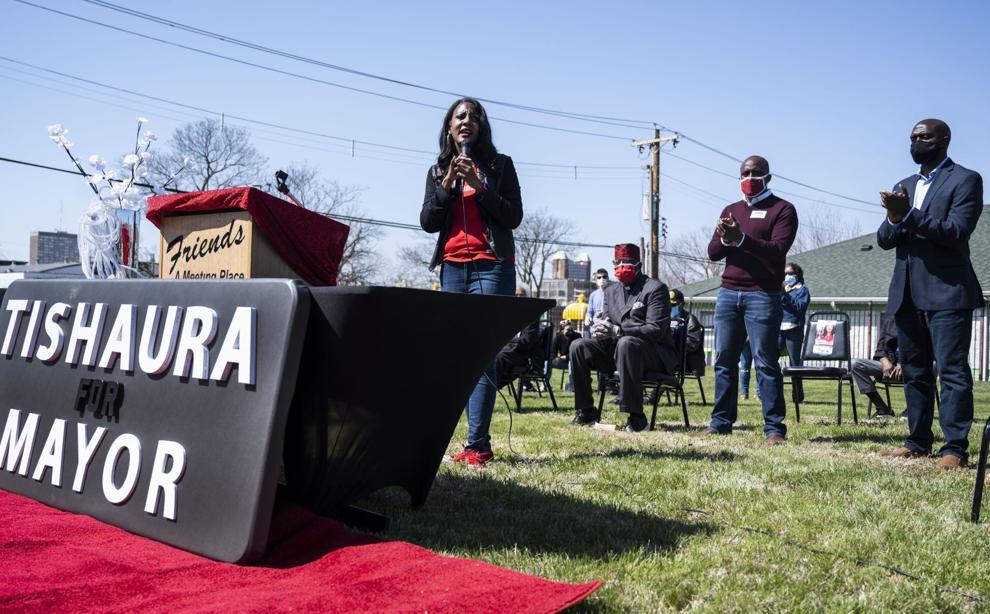 Cara Spencer talks to volunteers at her campaign headquarters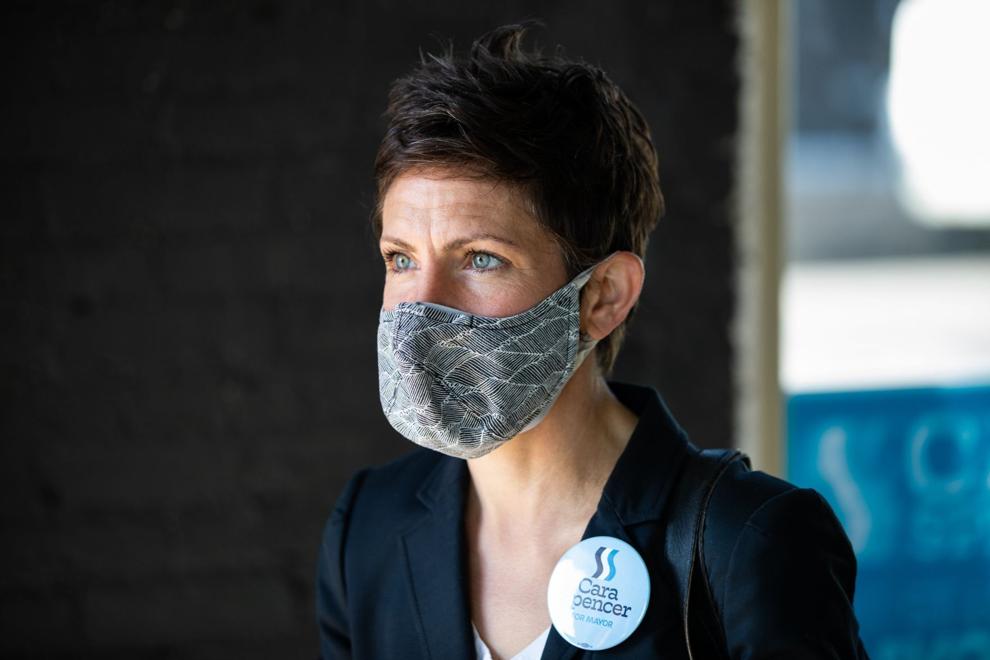 Tishaura Jones with KC Mayor Quinton Lucas at campaign stop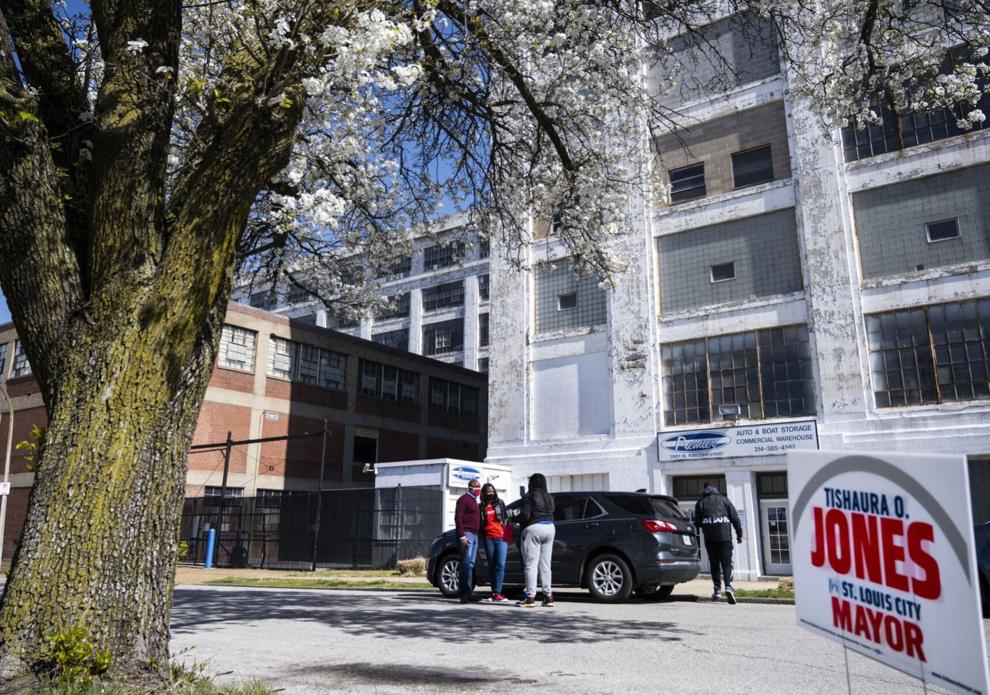 Cara Spencer walks door-to-door ahead of election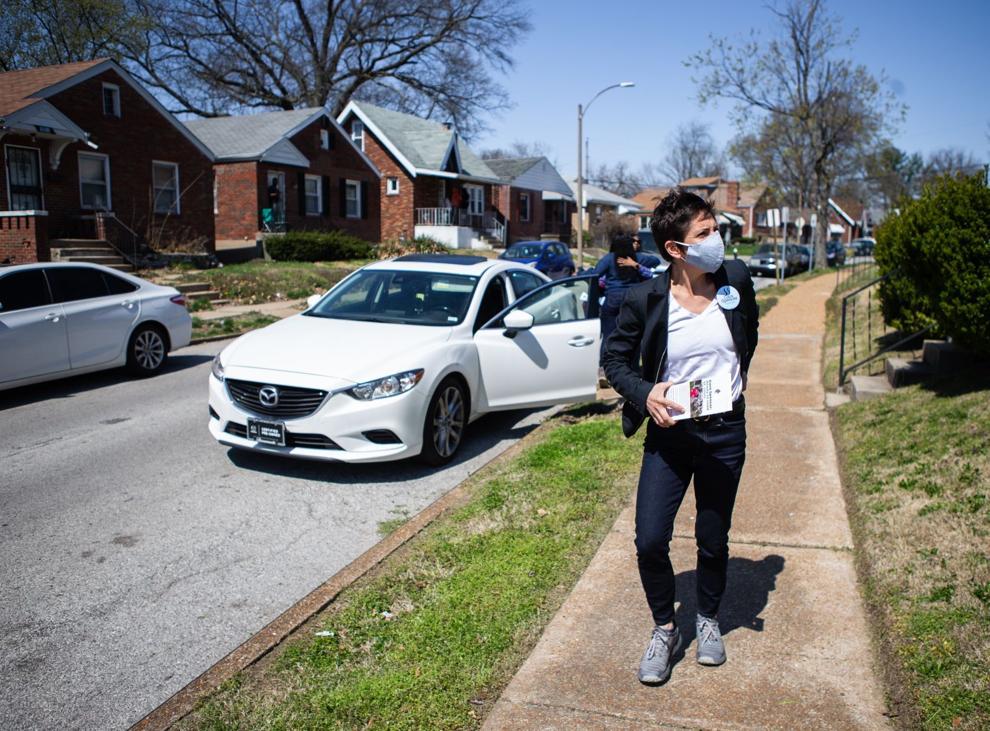 Tishaura Jones campaigns during final weekend before election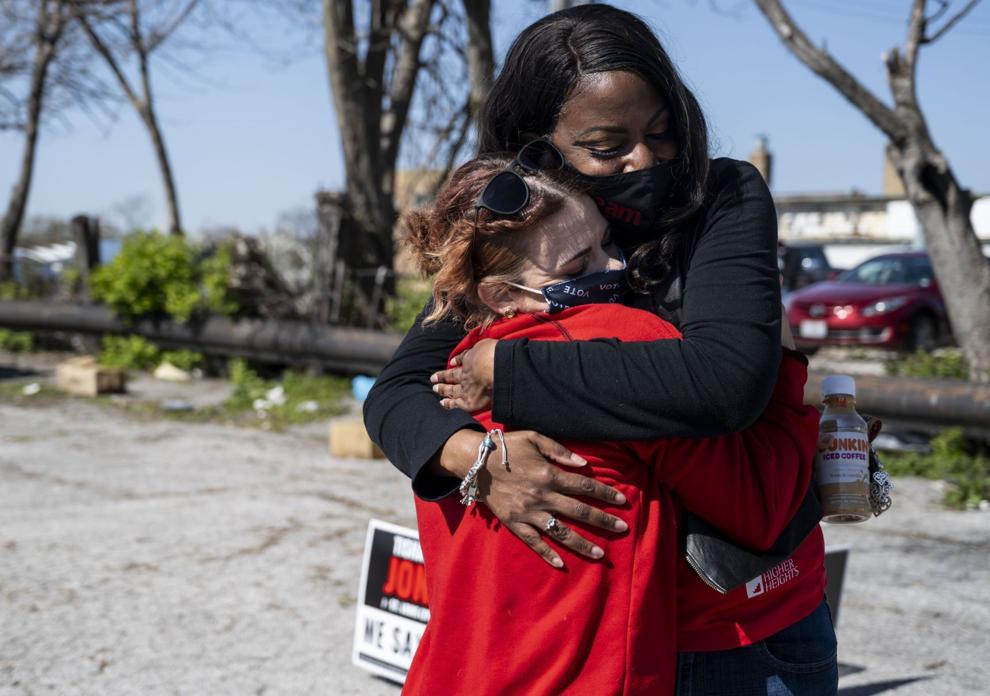 Cara Spencer canvasses in the Mark Twain I-70 neighborhood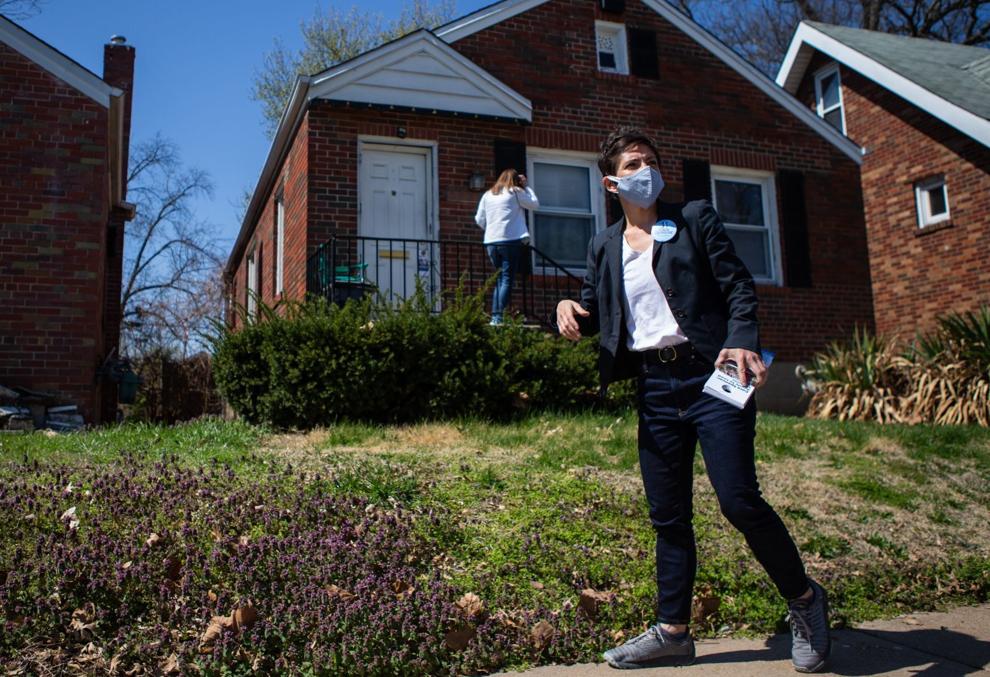 Posing for photos with mayoral candidate Tishaura Jones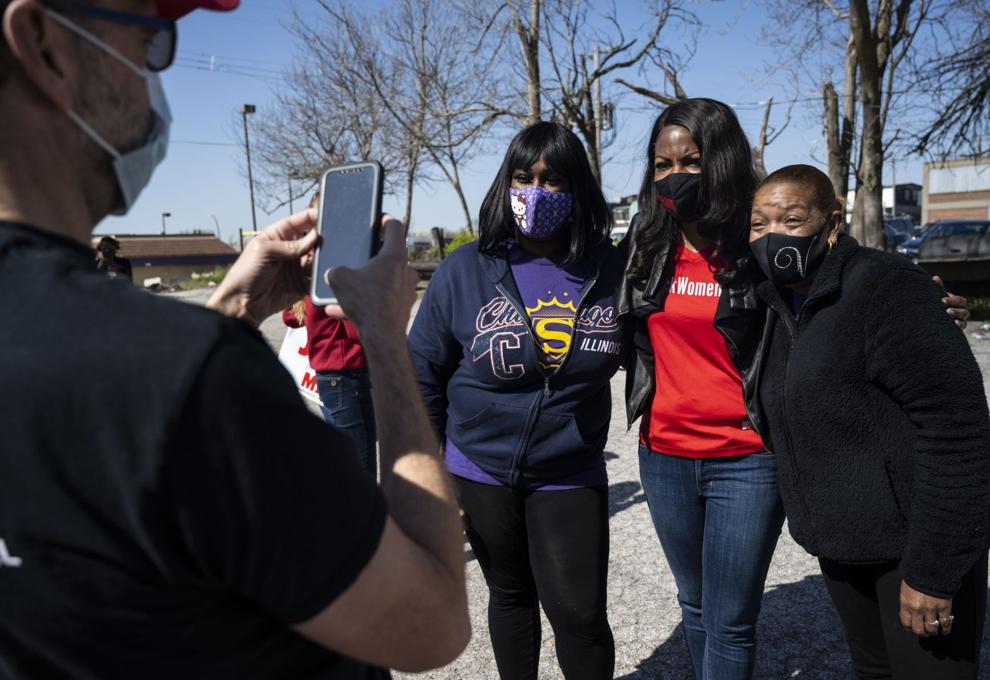 Candidate Cara Spencer walks house-to-house, seeking votes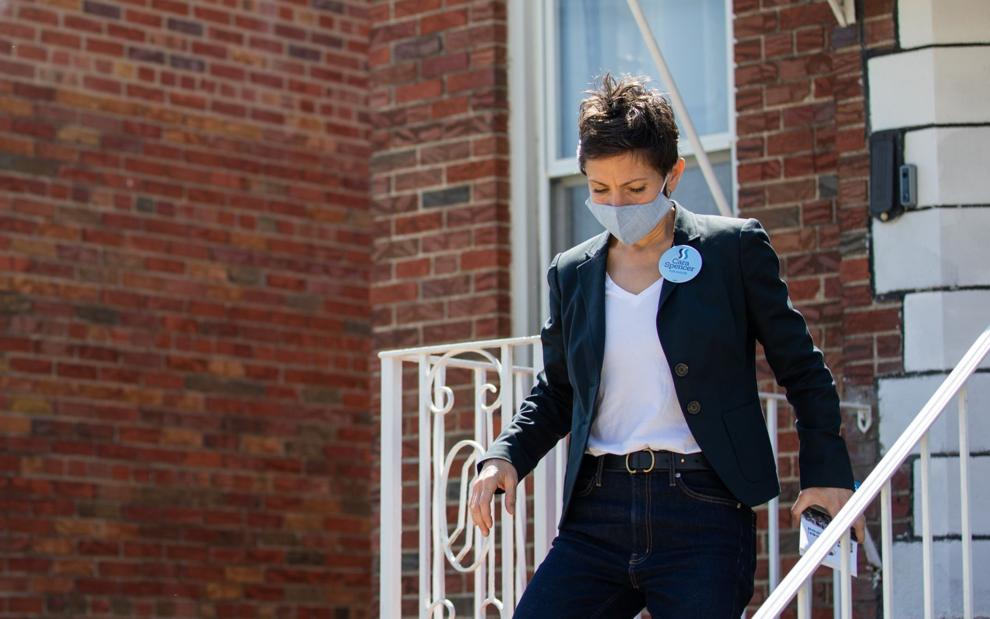 Tishaura Jones campaigns during final weekend before election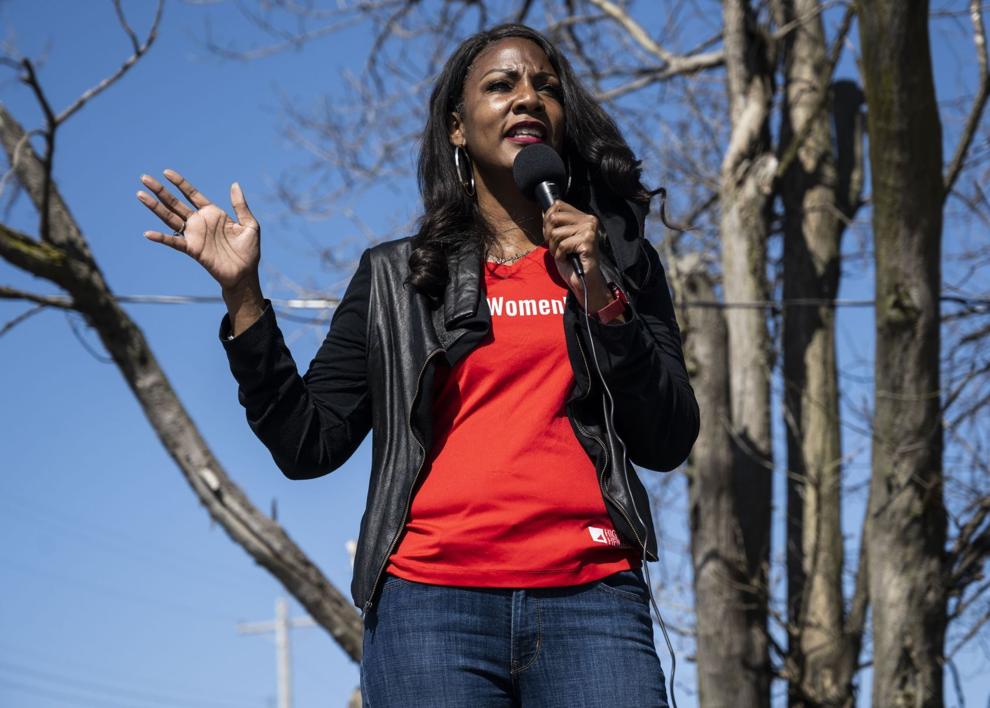 Cara Spencer talks about issues during campaign stop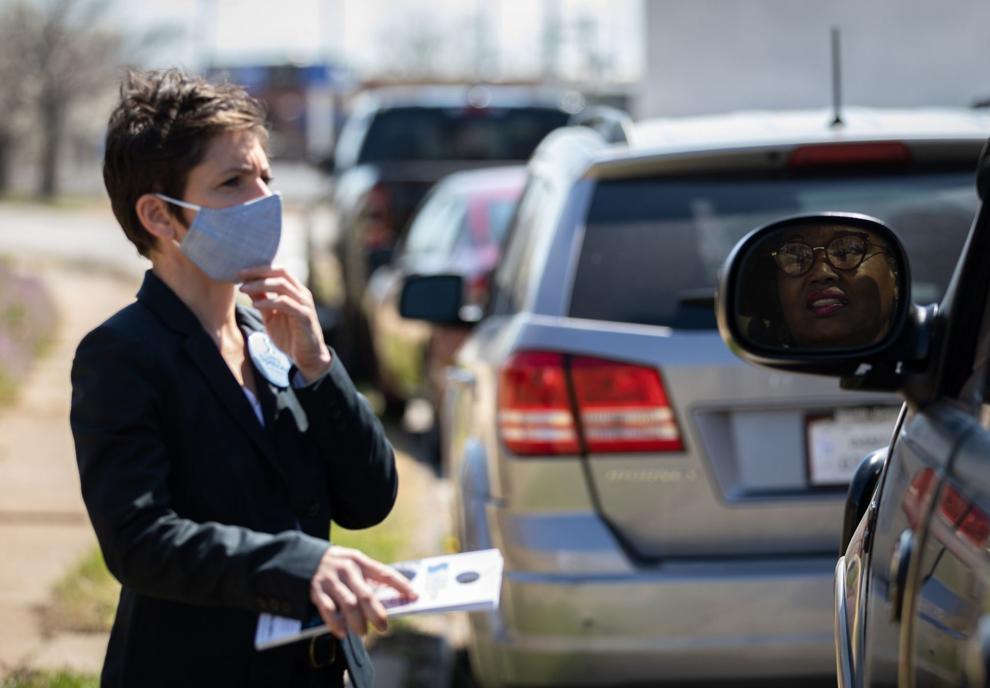 Mayoral candidate Tishaura Jones speaks at AmVets Post 67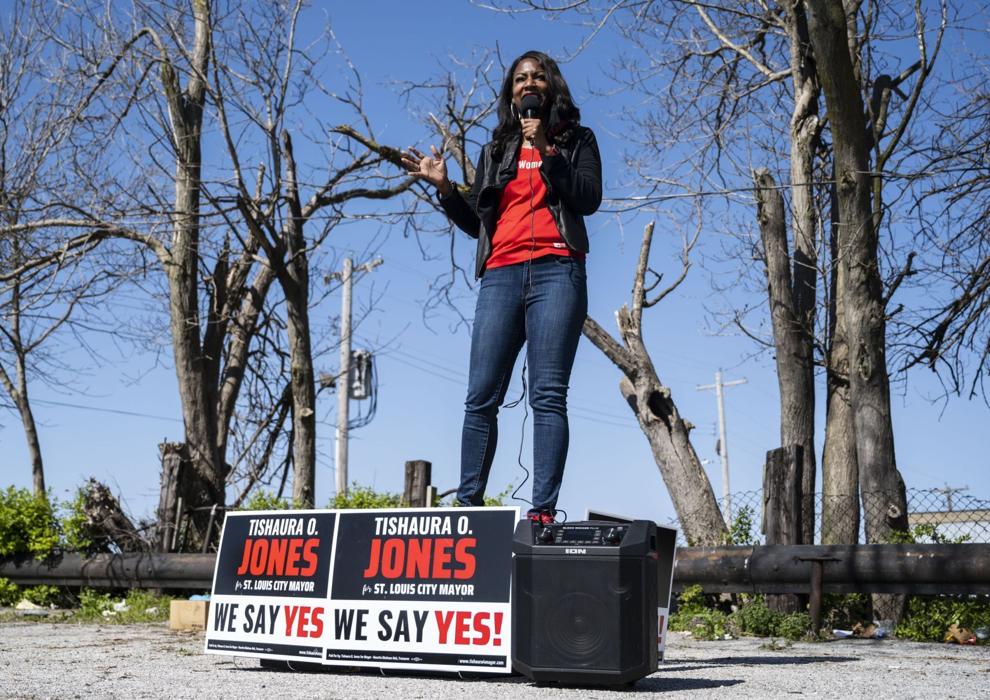 On to the next house, as Cara Spencer knocks on doors