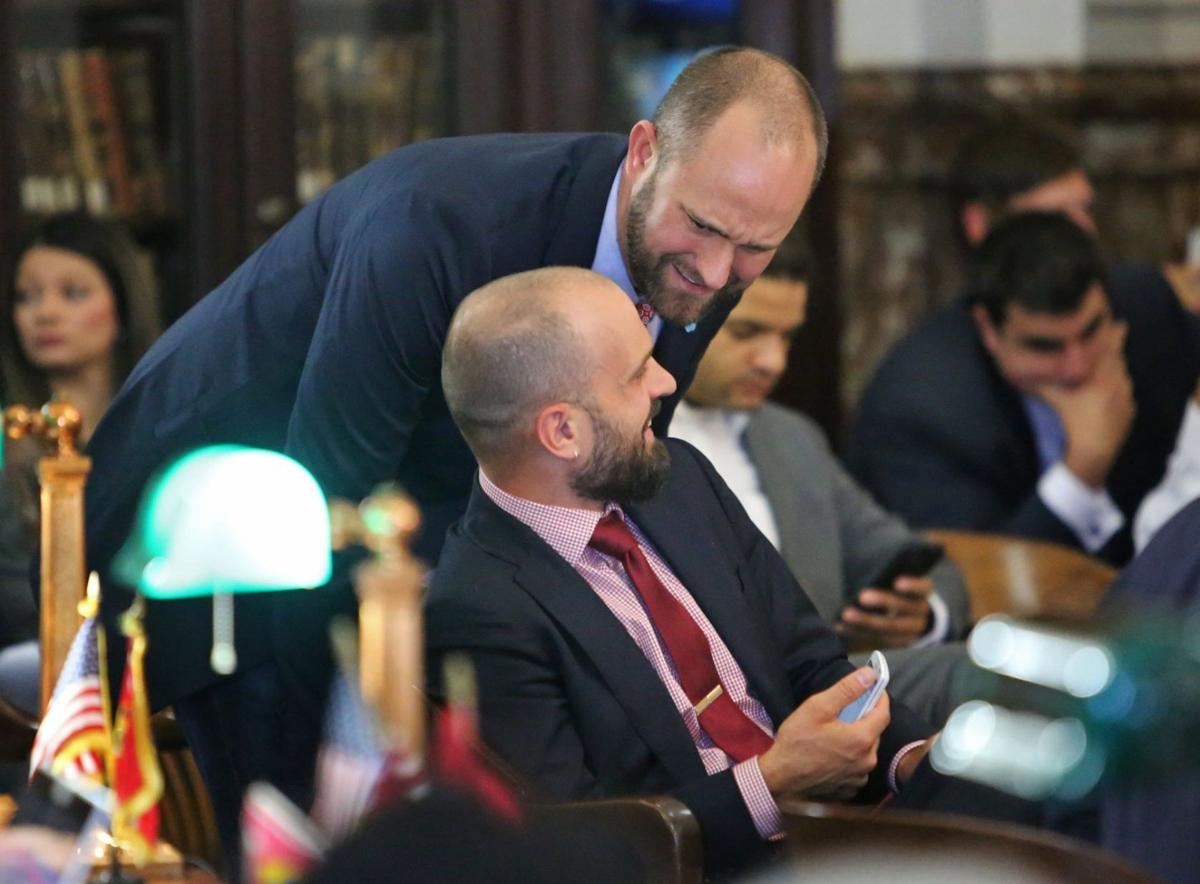 ST. LOUIS • Many minimum-wage workers in the city of St. Louis could soon get a raise.
St. Louis aldermen approved on Friday a bill to institute a citywide $11-an-hour minimum wage by 2018. The body voted 16-8, just one more vote than the 15 required for final passage.
The debate stretched past 5 p.m. as local legislators argued over the health of the city's economy and any potential impact on the poor.
Mayor Francis Slay, a vocal supporter of the bill, signed it about an hour after it was approved.
"Dignity is when a family has some money left over to put to the side so that they can grow some equity for a child's future college education, or an emergency medical need," Slay said Friday. "An increase to the minimum wage will help provide that dignity."
The law won't go into force until Oct. 15. But whether that happens is far from certain. It is likely to face a legal challenge and potential intervention from the legislature — which could prevent it from taking effect this fall.
Slay tweeted on Friday evening: "Aldermen have done their job. Next up, most likely: the lawyers."
Alderman Megan Green said the increase was necessary to keep businesses from "taking too much advantage of the people."
Green added that the increase could put money back into the local economy and increase the city's coffers through its one-percent earnings tax on income.
Alderman Jack Coatar disagreed, saying it could prevent new businesses from opening in a city struggling to compete against wealthier neighbors.
"We are competing every day against Clayton," Coatar said, suggesting that St. Louis' rising crime rate and increased regulations were holding it back.
At times, the debate offered a sobering glimpse of St. Louis' place in the region, state, and nation, and how the city sees itself in the world. Several aldermen suggested that shrinking population and economic struggles prevented it from leading on the minimum-wage issue, saying the city should not do it without support of St. Louis County.
Alderman Shane Cohn, who filed the bill in June, called on St. Louis County to follow suit.
Cohn said the bill would give a boost to workers struggling to survive and give them more spending power. Others argue it would send jobs in a struggling St. Louis economy across the city limits, where wages could be significantly lower, worsening the city's ability to compete for jobs and hurting the people it's intended to help.
"We are not a big city anymore," said Alderman Tom Villa.
Villa said the city could not lead on the issue like some others with higher costs of living, including Los Angeles and Seattle, which both raised their minimum wages.
The executive director of Industrial Aid, one of the four private nonprofit companies in St. Louis that employ developmentally disabled workers under a special exemption from the federal minimum wage, attacked the bill this week saying it could force the nonprofit to lay off hundreds of employees.
Aldermen said rules and procedures prevented them from taking up the situation on Friday, but many pledged to come back next month and work on an exemption.
Proponents raced to get the bill passed by Friday. Last month, Gov. Jay Nixon, a Democrat, vetoed a bill that would have taken effect that day to ban municipalities from instituting their own minimum wages. But many predict that the Legislature could return in September to override the veto.
The bill, to be phased in over the next few years, would take the minimum beyond the state's mandated $7.65.
It raises the minimum to $8.25 an hour upon passage, then to $9 on Jan. 1, 2016. It would go to $10 in 2017 and $11 on Jan. 1, 2018.
Opponents have been arguing over everything from the effect on developmentally disabled workers to the delayed receipt of a meeting notice in the U.S. mail.
The bill would exempt small businesses that employ 15 people or fewer, or businesses that do less than $500,000 in gross annual sales. Failure to comply could lead to employers' being fined up to $500 per violation, jail terms of 90 days and a potential revocation of business licenses.
Cities nationwide have pushed for higher minimum wages. Los Angeles recently instituted a $15-an-hour minimum to be phased in by 2020. Kansas City passed a bill last month that would boost its minimum to $13 an hour by 2020.
Proponents believe the city actions are necessary to raise the issue statewide and nationally, where the federal minimum wage has stood at $7.25 since 2009.