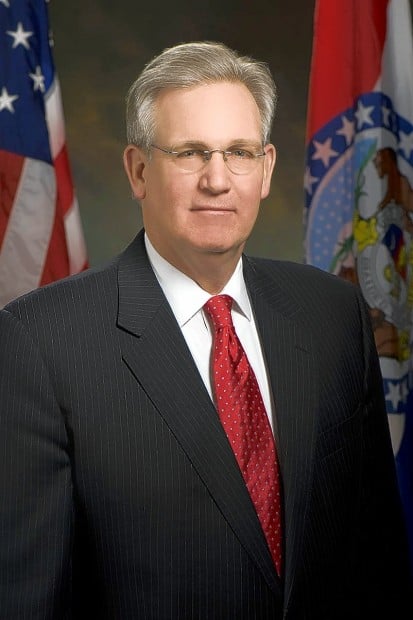 Gov. Jay Nixon announced Friday that he will ask lawmakers to take up and pass a bill moving the date of Missouri's presidential primary during a special session this September.
Earlier this month, Nixon vetoed a bill that would have moved the state's presidential primary to early March from early February in order to comply with national Republican and Democratic Party committee rules. However, he said the veto was because of other provisions in the legislation, not the primary.
Republicans immediately criticized Nixon for the veto, saying it could result in presidential contenders ignoring Missouri during the 2012 campaign season. National party rules say that only four states — Iowa, New Hampshire, South Carolina and Nevada — can hold caucuses or primary elections before the beginning of March. States that break the rule can be punished by having their delegations cut in half at party conventions.
On Wednesday, Nixon announced he would call a special legislative session for September to focus on an economic development bill. He will now ask for the presidential bill to be included as well.
 "I look forward to continuing to work with the General Assembly during the special session to pass narrow, bi-partisan legislation to make this important change," Nixon said in a statement.