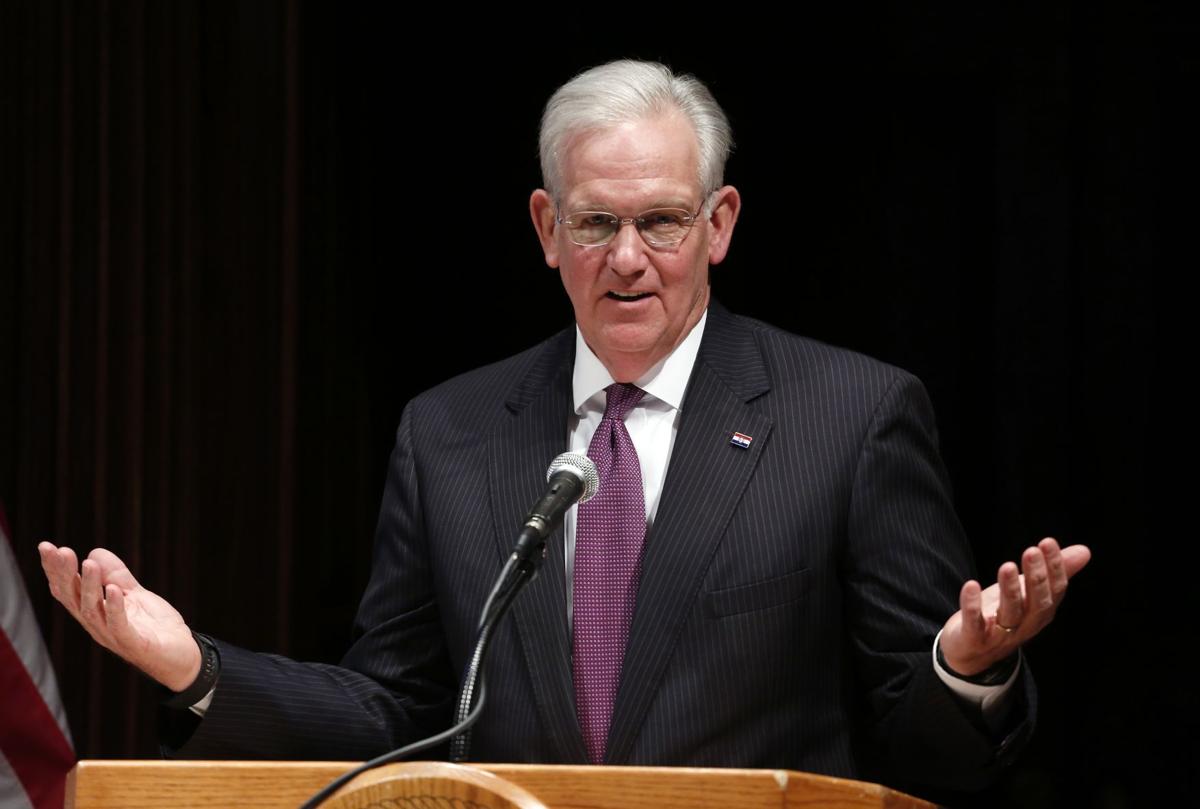 JEFFERSON CITY • Gov. Jay Nixon signaled Thursday he will fight an unprecedented move to make him a public defender.
"It is well established that the public defender does not have the legal authority to appoint private counsel," said Nixon spokesman Scott Holste.
Frustrated with low funding levels from the state, Michael Barrett, the director of Missouri's Public Defender Commission, said he was using his power Tuesday to draft Nixon to represent a poor person in Cole County.
In making the move, Barrett relied on a state statute that allows him to "delegate the legal representation of any person to any member of the state bar of Missouri."
Nixon, a former attorney general, said he supports indigent criminals having legal representation, but that Barrett cannot appoint a private attorney without the consent of the attorney.
Holste also said there has been a 15 percent increase in funding at the agency while other departments under Nixon's control have had to tighten their belts.
The maneuver by Barrett and the response from Nixon put the state in uncharted waters.
Retired prosecutor Riley Bock of New Madrid, who is chairman of the public defender commission, said he is not sure how Nixon can argue against what the statute says.
But, he said Barrett's move was a way to send a loud message to Nixon that the funding problems need to be addressed.
The system's caseload has gone up 12 percent over the past year to about 82,000 cases, with each lawyer having to handle 125 to more than 200 cases at a time.
"It's been within the governor's power to resolve this problem and he's just chosen not to," said Bock, who became chairman in July. "I think this is important to the Missouri judicial system."
Another commission member, St. Louis attorney Douglas Copeland, said the agency has tried for years to persuade Nixon to adequately fund the system.
"We've done everything we could. I don't really understand why the governor has acted the way he's acted," Copeland said. "I'm just worried about the whole system crumbling."
Barrett and Nixon are not strangers. After serving in former New York Gov. David Paterson's administration, Barrett and his wife moved to Missouri in 2011, where he took a job as deputy general counsel in Nixon's office.
Barrett was sworn into office as director of the public defender system in May 2015.
But, he quickly clashed with his former boss. Despite a 2014 study that found the agency needed 270 additional attorneys, Nixon in June cut all but $1 million of a $4.5 million increase for the system.
Naming Nixon as a public defender is not the only attempt by Barrett to recover the money Nixon is withholding. The commission last month filed a lawsuit seeking to force Nixon to release the money. An initial hearing on that case is set for Monday.