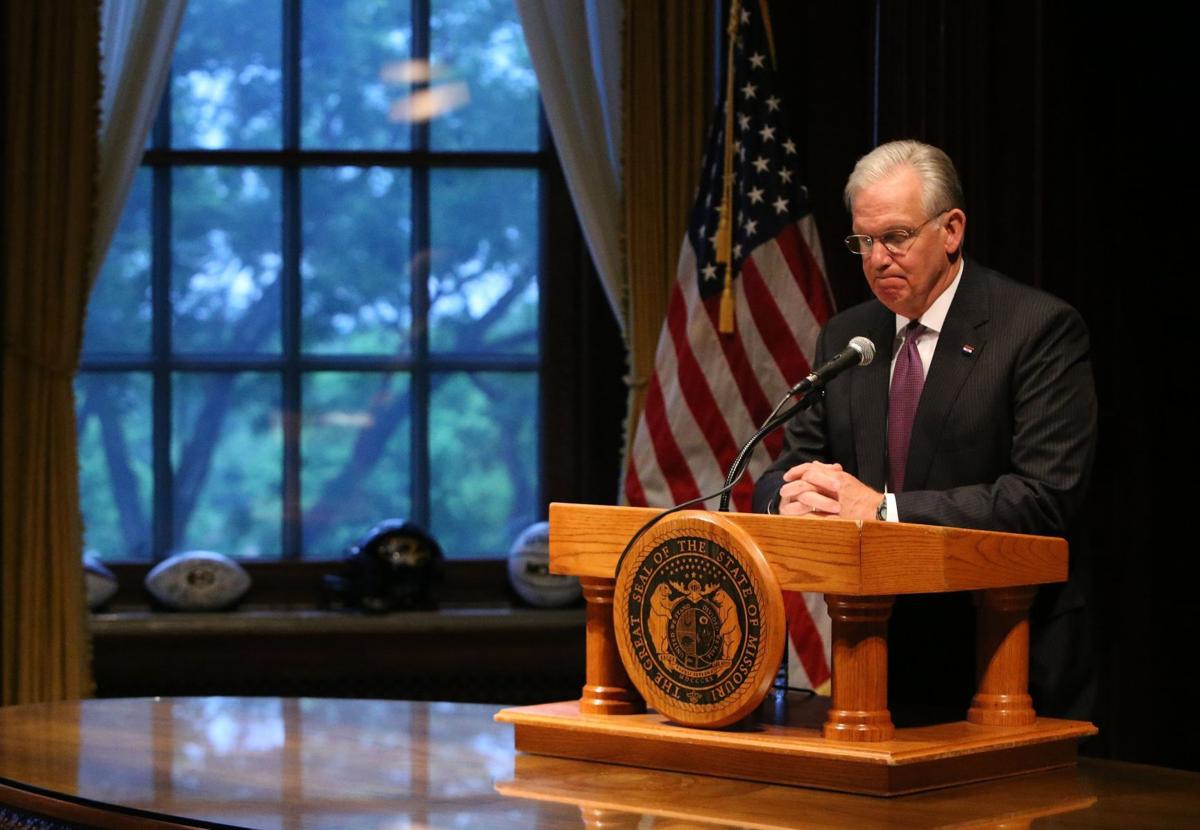 Missouri Gov. Jay Nixon today alleged that the Legislature's attempt to loosen the state's gun laws would create "a more dangerous Missouri," and he predicted that his veto of the measure will stand when lawmakers try to overturn it later this year.
"The measure passed right at the end of the (legislative) session, and not everybody had a chance to understand the breadth" of it, Nixon said. " . . . The bottom line is, we have a system in place that's working. To take away those public safety parts is going to make a more dangerous Missouri, and we don't need a more dangerous Missouri."
The measure, SB656, passed at the end of the spring legislative session in May with a veto-proof majority. It would loosen the state's existing gun laws by establishing lifetime conceal-carry permits (they currently must be renewed every five years), creating a "stand your ground" right to fight back at attackers, and easing training requirements.
Speaking after a ribbon-cutting ceremony for a new manufacturing facility in North St. Louis County, Nixon said the Legislature rushed the measure into passage, and that he was confident that some lawmakers would rethink their position "in the cool light of day." He noted that police organizations were heavily supportive of his veto.
"When crime is an issue, and you're talking about passing legislation that the cops and the police chiefs are against, that is not a step forward for your state, and I think the legislators will realize that," said Nixon.
But the numbers are daunting for Nixon, a Democrat facing a Republican supermajority in Jefferson City.
In the Senate, where the bill passed 24-8, a veto override would require just 23 votes. In the House, where it passed 114-36, an override would take 109 votes.
In other words, Nixon would need some lawmakers in both chambers who voted "yes" to switch sides in order to sustain his veto. So far, just one of the bill's "yes" votes, Rep. Stephen Webber, D-Columbia, says he will support Nixon's veto, based on concerns from law enforcement. 
The Legislature has set aside one day later this year — Sept. 14. — to consider overrides of gubernatorial vetoes, with the gun measure cited by many as a top priority.