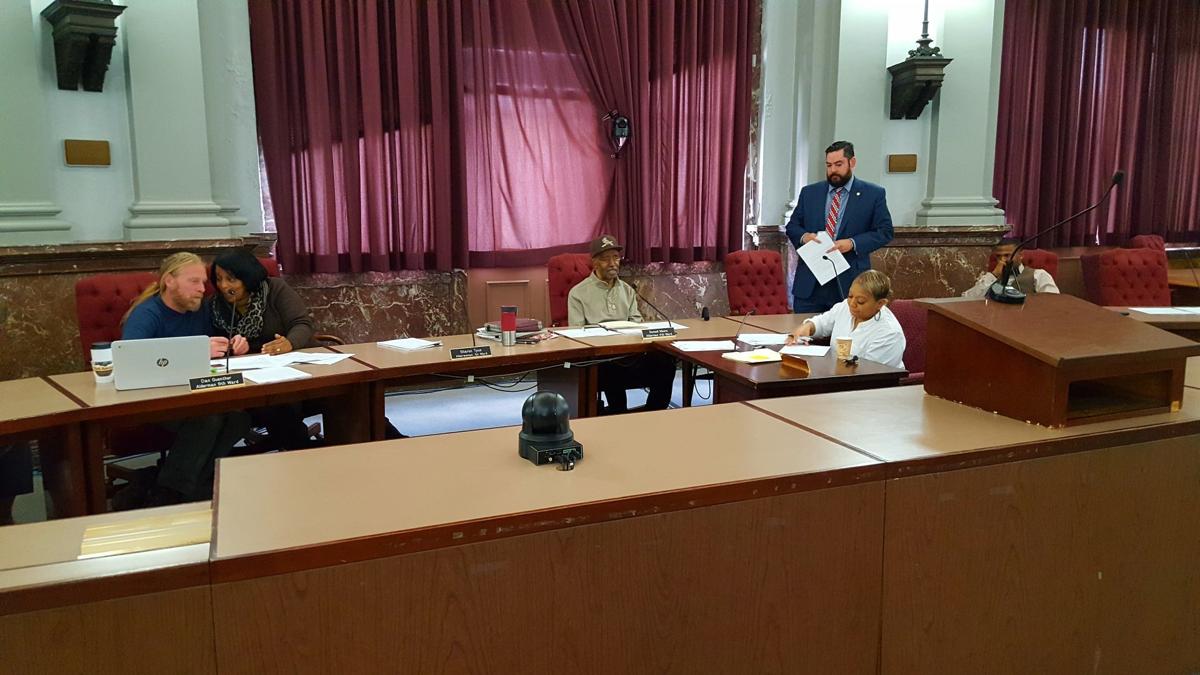 ST. LOUIS — There was no progress Friday on ending the dispute over who should represent the city on a new regional board, making it likely that St. Louis County's appointees will wait at least two more weeks to know who they'll be working with.
A divided aldermanic committee considering Mayor Lyda Krewson's nominees to the Board of Freeholders met Friday morning for the second straight day but adjourned without taking a vote.
That kept the full Board of Aldermen from approving the city delegation at its regular weekly meeting that followed.
Krewson earlier this week made four changes in her slate of nine at the request of committee chairman Sam Moore and Aldermanic President Lewis Reed to try to end a monthlong deadlock with the panel.
But that group, the Intergovernmental Affairs Committee, now appears to be split on whether and how many more changes should be sought from the mayor.
The upshot is that a resolution probably won't happen any earlier than Dec. 6, when the full aldermanic board is next scheduled to meet.
"The train is not on the track yet," Moore, D-4th Ward, said after the full board's session Friday. Moore the day before had called the ongoing squabble, in which he has played a central role, a "train wreck."
Alderman Bret Narayan, D-24th Ward — one of the committee's majority at odds with Moore — put it this way: "The meat grinding continues."
Narayan and three others said in interviews they still wanted Krewson to replace nominees Eddie Roth, a former City Hall staffer, and former Alderman Antonio French with Gilberto Pinela, a Cortex tech district official, and Barbara Martin, a retired teacher.
Moore, after sending a letter to Krewson asking for the same thing, only asked Thursday for a vote on the Pinela-for-Roth substitution. That never happened.
Moore wouldn't say Friday who he now favored, saying only that there had been "about eight lists of different names" at various times and that his committee needs "to come together and make this happen."
The freeholders board, which was spurred by a petition drive, is supposed to consider possible changes in the governing structure in the city and county for submission to voters in each of those two areas.
The board held its first meeting Nov. 12, with only the nine appointees named by County Executive Sam Page and one by Gov. Mike Parson participating.
However, Page has asked the partial board to refrain from any substantive discussions until the city delegation is set. No further meetings have been scheduled.
At Friday's committee meeting, the panel questioned three of the four new people nominated by Krewson on Tuesday.