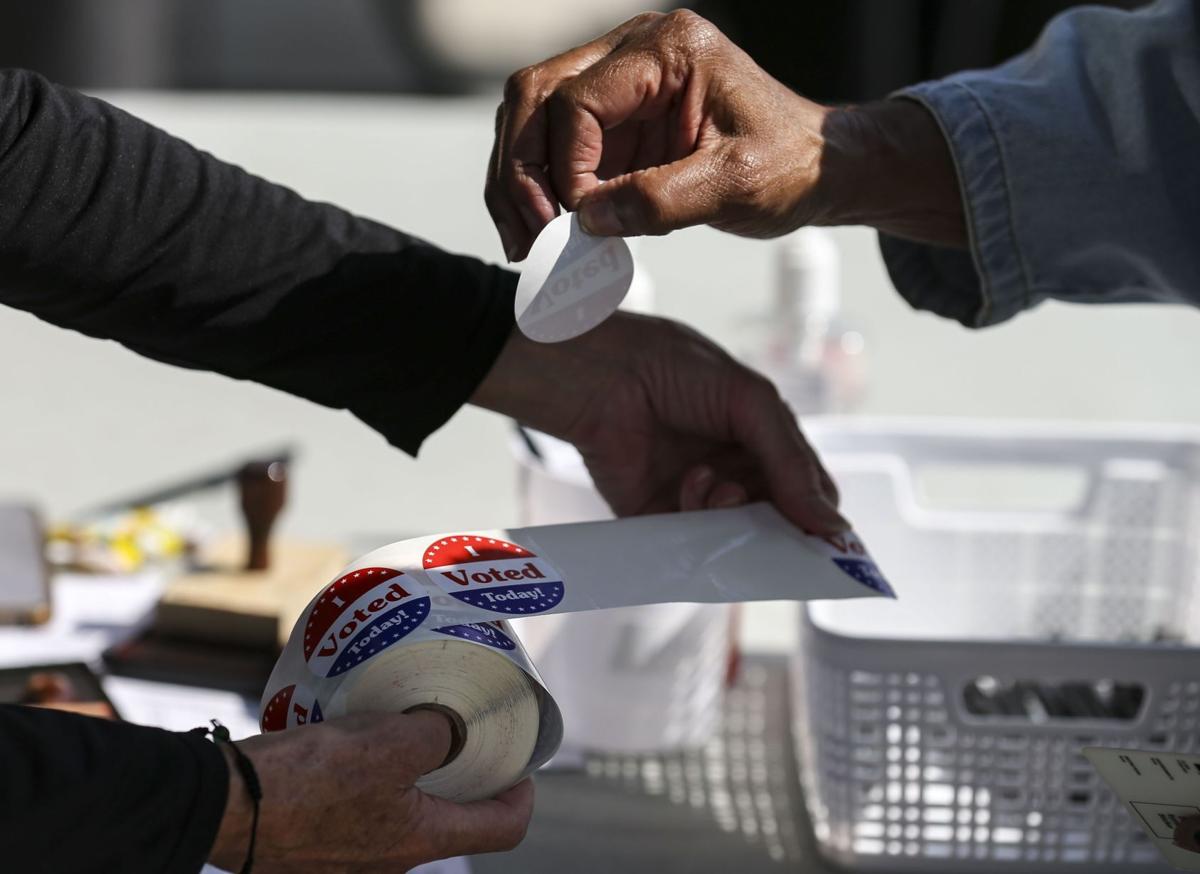 ST. LOUIS — Election agencies in St. Charles and Lincoln counties have received grants from a national nonprofit group to help cover coronavirus-related expenses, officials said Friday.
Meanwhile, Secretary of State Jay Ashcroft, Missouri's chief election official, has accepted a $1.4 million grant from a separate nonprofit that also got a big donation from Zuckerberg and his wife, Priscilla Chan.
Kurt Bahr, the St. Charles County elections director, said his office received $667,000 from the Center for Tech and Civic Life. He said it will be used for paying temporary poll workers being hired to work Election Day and to cover other election costs. 
In Lincoln County, chief deputy county clerk Mike Kreuger said $23,739 his office received from the same organization will be used to buy additional voting equipment and protective equipment for poll workers.
Lawsuits filed by conservatives in three other states have challenged similar grants from a nonprofit that's largely funded by Mark Zuckerberg.
The lawsuits filed in Michigan, Wisconsin, Minnesota and Pennsylvania allege that grants from the center are aimed at boosting turnout in Democratic-leaning areas.
A Clayton-based attorney representing plaintiffs in the Michigan case says he also has concerns about the center's grants in Missouri. He said private organizations shouldn't be paying for the costs of elections run by taxpayer-funded agencies.
Center for Tech and Civic Life has said the $250 million it received from Zuckerberg and Chan is available to any local election agency across the country.
Democrats generally carry St. Louis and St. Louis County in major races while Republicans in recent years have dominated electoral politics in St. Charles County. Ashcroft and Bahr, who both hold elective posts, are Republicans.
Nationally, that group's grants are going for public information campaigns explaining mail voting and logistics.
Maura Browning, a spokeswoman for Ashcroft, said about $1 million from the grant was used to mail information on voting options during the pandemic to every household in the state with a registered voter.
She said the remainder will pay for television and radio ads and social media announcements.
The Associated Press contributed to this report.
Get Election 2020 & Politics updates in your inbox!
Keep up on the latest in national and local politics as Election 2020 comes into focus.