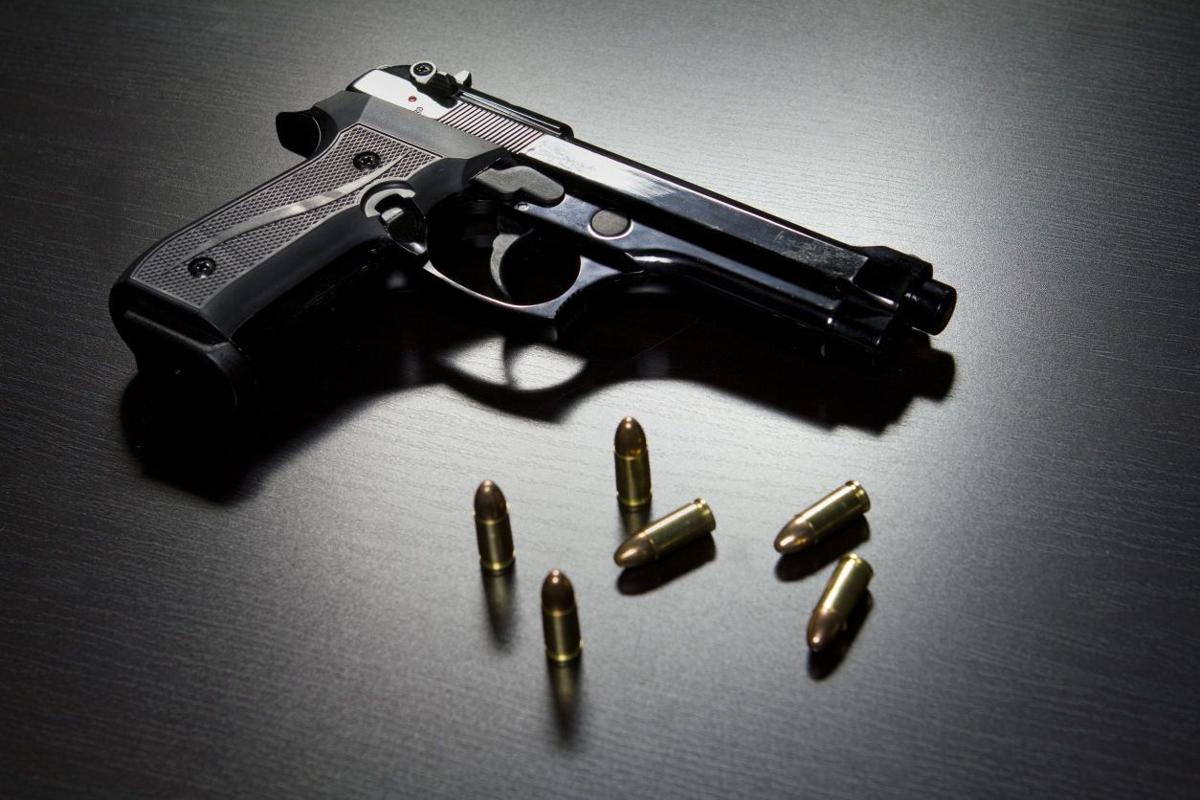 JEFFERSON CITY — Some Republican legislators are moving to nullify federal gun laws in Missouri as Democrats prepare to take full control in Washington for the first time since 2009.
Sen. Eric Burlison, R-Republic, presented his "Second Amendment Preservation Act" to the Senate General Laws Committee on Tuesday. Committee chairman Sen. Bill Eigel, R-Weldon Spring, said the panel would likely vote to advance the measure the next time it meets.
But while Burlison may find support in the GOP-controlled Missouri Senate, House and governor's mansion, he may also have to contend with opposition from local law enforcement officials, who want to work with federal law enforcement on efforts against violent crime such as Operation LeGend.
During testimony on Tuesday, Lewis County Sheriff David Parrish said he was worried that Burlison's measure could disrupt officials' ability to cooperate with federal law enforcement and hinder efforts to deter violent criminals.
"We have found over the years that we are more likely to get more prison time for our violent criminals in the federal system," Parrish said.
"With this steep rise in violent crime that we've seen," Parrish said, "the reason that we want to be able to continue to investigate those kinds of crime, and assist with those kinds of crime, is to take the murderers off of the street."
Parrish said the Missouri Sheriffs' Association was weighing in on the legislation for informational purposes, but left open the possibility of the group opposing the legislation in the future.
Burlison said, "The bill does nothing to stop federal agents from actually aiding local law enforcement from enforcing Missouri laws. The bill does however say that Missouri law enforcement cannot be commandeered to enforce the federal laws, particularly when they're not ... on the books in Missouri."
He said law enforcement officials working on task forces would need to "be aware" of "do I run the risk of helping them (federal law enforcement) enforce something that's ... not illegal in Missouri?"
There had been little momentum behind such nullification proposals in recent years under President Donald Trump, who promised not to enact tighter gun laws opposed by groups such as the National Rifle Association.
But focus on federal gun measures is expected to intensify in Missouri as proposals for enhanced laws begin to percolate in the Democratic-controlled Congress.
The Tuesday hearing on the Second Amendment Preservation Act — one of the first measures to receive a committee hearing this year — signals that Republicans plan to prioritize the issue.
The measure would declare "invalid" all federal actions that "infringe on the people's right to keep and bear arms" under the Second Amendment to the U.S. Constitution.
The act declares invalid taxes, registration or tracking programs that would have a "chilling effect" on gun ownership.
It also seeks to invalidate laws restricting ownership of a firearm, firearm accessory or ammunition, as well as any law ordering the confiscation of firearms from "law-abiding citizens."
Tuesday's hearing was just the first step for Burlison's proposal.
He must secure support in GOP-dominated committees before the measure advances to the full Senate for debate.
The House must also approve the measure before it heads to Gov. Mike Parson, a Republican, for consideration.
The lower chamber has suspended legislative action for at least a week amid a COVID-19 outbreak.
Originally posted Tuesday at 4 p.m.