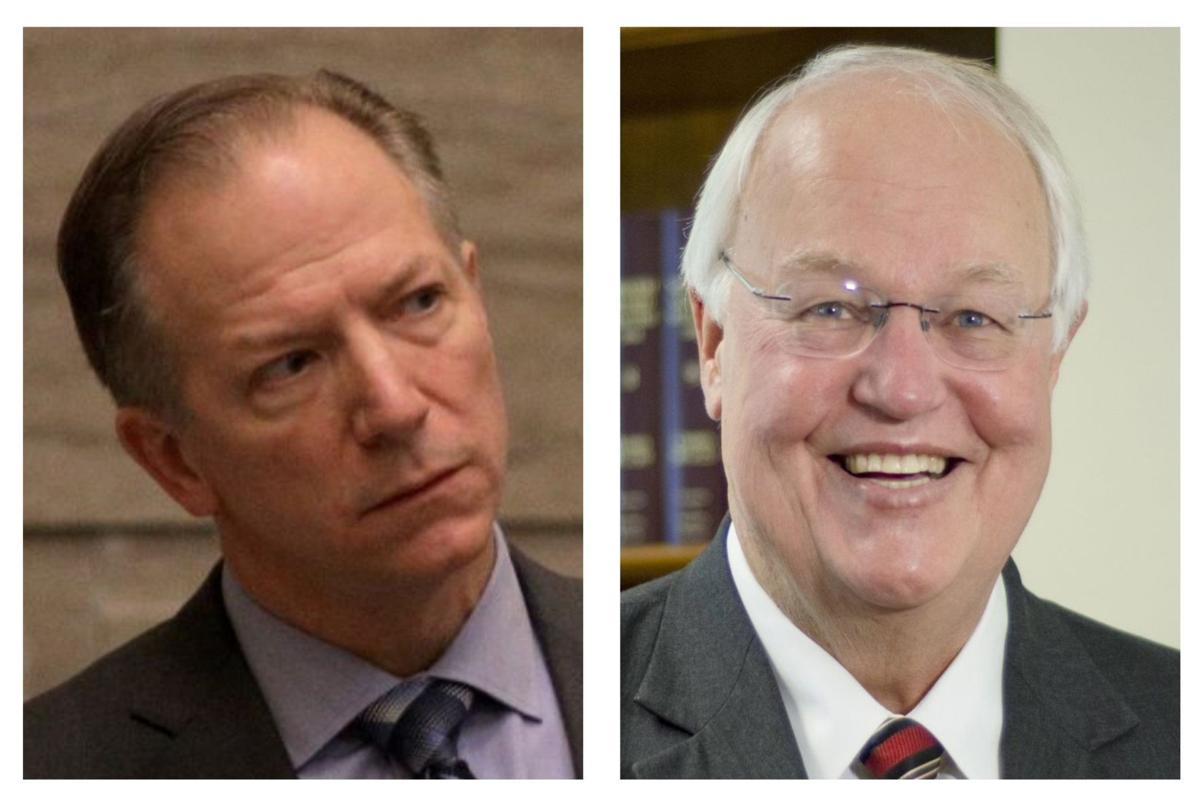 JEFFERSON CITY — With term limits forcing him from his seat in the Missouri Senate, Republican state Sen. Bob Onder of Lake Saint Louis is considering a run for St. Charles County executive in 2022.
"Certainly county executive is something I'm looking at," he said.
But longtime St. Charles County Executive Steve Ehlmann intends to seek a fifth term — setting up a vigorous August 2022 GOP primary if both Republicans ultimately run.
Another potential candidate, former state Sen. Chuck Gross, has also filed paperwork with the Missouri Ethics Commission expressing his interest in the race. Gross said in 2016 he would only run in 2018 if Ehlmann, his former boss, did not.
Ehlmann told the Post-Dispatch this week he "always intended to run" for reelection but has been occupied with county business, including its response to the COVID-19 pandemic.
"We've had a pandemic going on," Ehlmann said. "I mean, I have not had time to worry about announcing what I'm going to do and raising money and all those sorts of things."
Onder, who as a leader of the Senate's Conservative Caucus has often feuded with other Republicans, including Gov. Mike Parson, attempted to cast himself as an anti-establishment alternative to Ehlmann, who before being elected county executive in 2006 had been a circuit judge and state legislator.
Onder, in an interview, suggested "deep state" forces were running St. Charles County government and criticized the county's approach to student COVID-19 quarantines.
"At a certain point, it is time for new leaders to step forward and lead our county," Onder said.
Said Ehlmann, "I don't have time to worry about Bob Onder."
Ehlmann in July reported $2,000 in his campaign account and hadn't raised any money within the last fundraising quarter, according to state records.
Onder would start out with a towering cash advantage over the incumbent, with nearly $131,000 in the bank. An allied political action committee, the Missouri Senate Leadership PAC, last reported having $60,000 on hand.
Gross most recently reported $49,000 on hand, according to ethics commission records.
Ehlmann served in the Missouri House between 1989 and 1993 and then worked eight years in the Missouri Senate. He was GOP floor leader for two terms, according to his biography, and worked as a county judge and director of administration before becoming executive.
Onder's conflicts with other Republicans have often played out on the Senate floor.
Onder was elected to the Missouri House in 2006 and ran for Congress in 2008, losing in the GOP primary for the 9th Congressional District to Blaine Luetkemeyer.