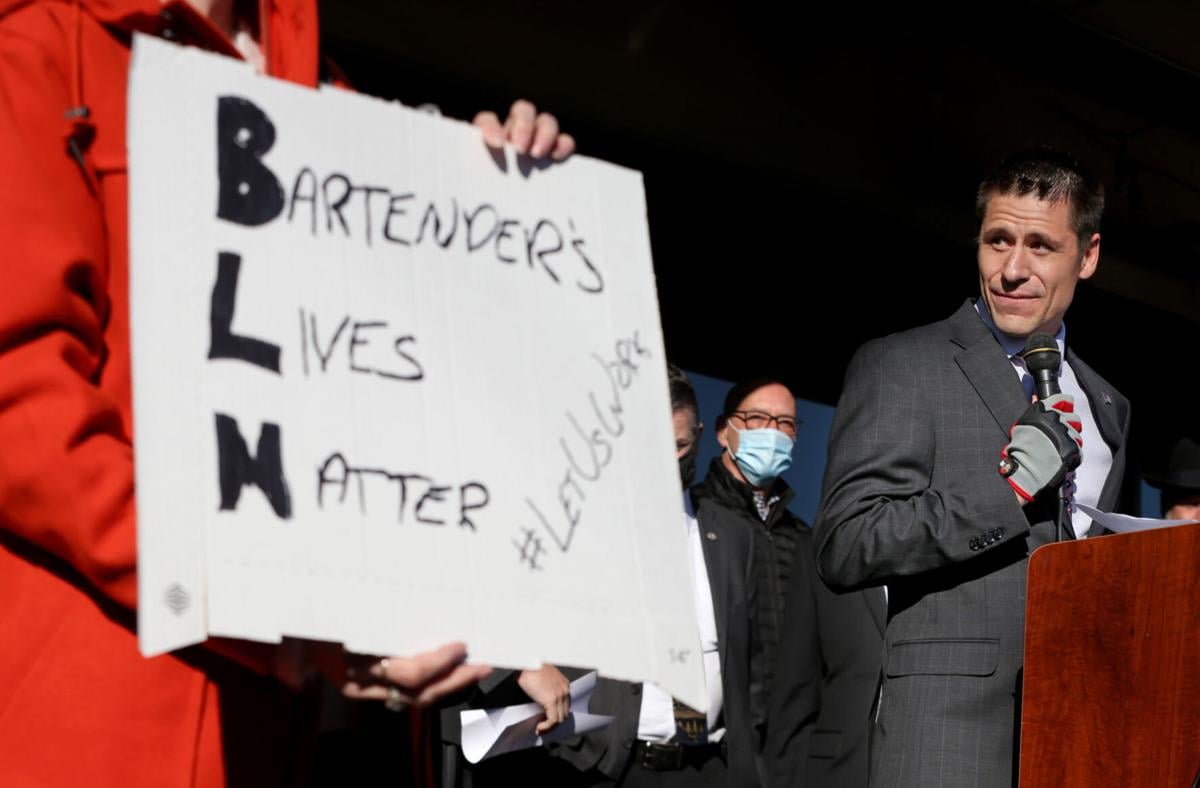 JEFFERSON CITY — A fierce opponent of efforts in St. Louis County to control the spread of COVID-19 has tested positive for the virus.
A positive test by Sen. Andrew Koenig has triggered lawmakers on both sides of the aisle to review their contacts with the Republican from Manchester over the past week in the Capitol.
Koenig and his office did not respond to requests for additional information, but he tweeted Friday afternoon that he would be isolating for 10 days.
"Fortunately, I am experiencing mild symptoms. I look forward to fully resuming my duties for the people of St. Louis County soon," he wrote.
Koenig described Page's efforts as tyrannical during a three-hour hearing Wednesday in the Capitol.
"Shutting down our economy won't eradicate the virus," he said. "It's my choice if I want to risk getting COVID. No one is forcing anybody to stay home."
According to a count by the Associated Press, Koenig is among at least 14 members of the Missouri Legislature to test positive for COVID-19 since March 2020.
The Senate has no plans to shut down next week when Gov. Mike Parson is scheduled to deliver his annual State of the State address to a joint session of the Legislature on Wednesday. But tentative plans have the 34-member Senate and members of the Supreme Court sit in the upper galleries of the House chamber for the speech, rather than crowd on the floor with the 163 members of the House.
Koenig is chairman of the Senate Ways and Means Committee, which is scheduled to meet Monday afternoon.
Koenig is sponsor of Senate Bill 21, which would create a tax credit for business owners who are forced to close because of a declared state of emergency.
The proposal also would prohibit county health boards from requiring that a person in quarantine isolate themselves from members of the same physical household.
The measure also would bar hospitals from restricting the visitation of one person if requested by a pregnant or new mother.
Koenig represents the 15th district, which includes a large portion of central, southwest and west St. Louis County, including all or parts of Ballwin, Chesterfield, Clarkson Valley, Des Peres, Ellisville, Fenton, Glendale, Kirkwood, Manchester, Sunset Hills, Twin Oaks, Valley Park, Wildwood, Winchester and unincorporated St. Louis County.
In addition to his legislative duties, Koenig is the owner of a construction company that does roofing and painting. He also is a licensed insurance adjuster.
Last updated Friday at 5:20 p.m.