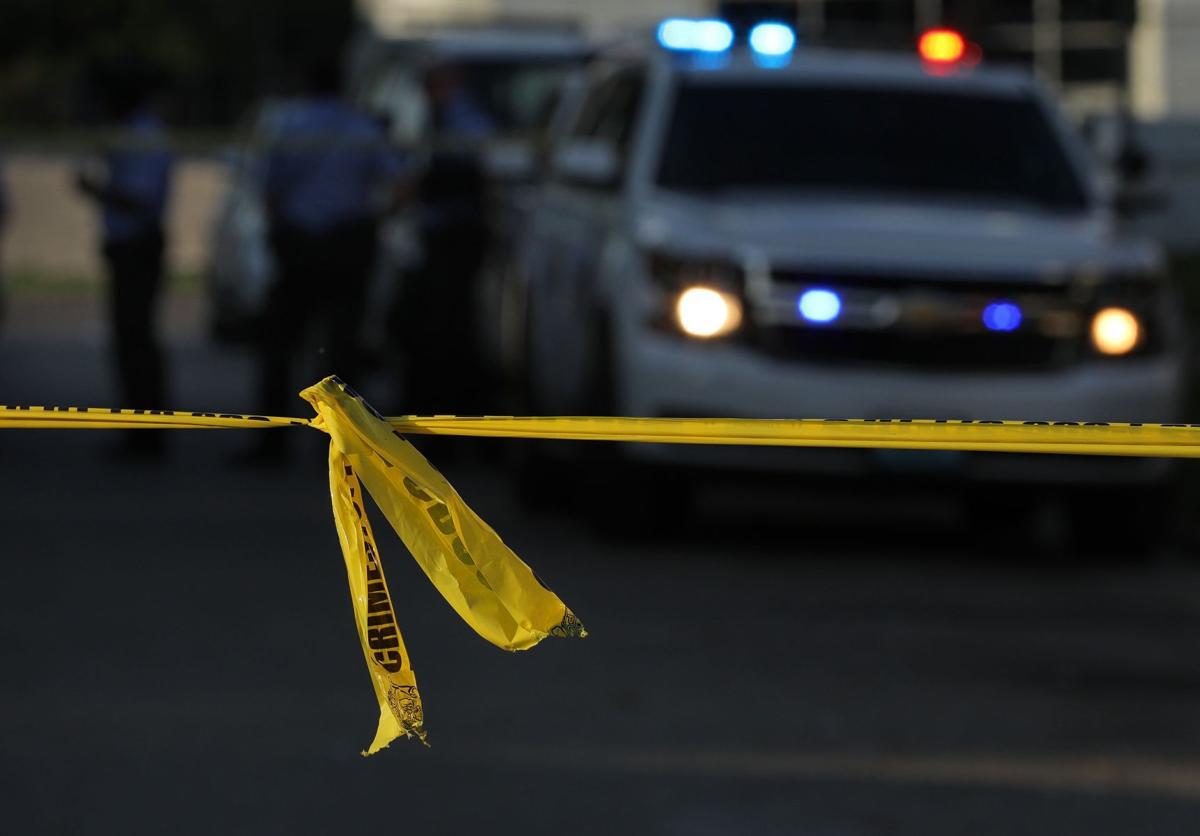 JEFFERSON CITY — A measure lifting residency rules for St. Louis city employees died in the waning days of this year's legislative session, but backers of the change are already pondering their next moves.
Officials with the St. Louis Police Officers Association have asked Gov. Mike Parson to place the residency matter on the agenda of any special legislative session he may call this summer.
Parson, a Republican, last week said he had made no decision on whether to call a special session, but his spokeswoman said Monday that if he were to call one, topics likely would extend beyond the state budget.
"We're hopeful that when the governor calls a special session to appropriate the next round of stimulus money that he'll include residency," said Jeff Roorda, business manager for the police officers association, a union representing city police officers.
St. Louis Mayor Lyda Krewson and Attorney General Eric Schmitt, who both back lifting the rules as a way to recruit more officers in the city, have not made a similar request yet of the governor, spokesmen for both elected officials said Monday.
But Krewson, a Democrat who has called the residency requirement an impediment to hiring more police officers, is likely to support such an effort. The city police department  is short 141 officers, a department spokesman said Monday.
The measure had support from Schmitt and Parson, both Republicans, and approval from the GOP-controlled Missouri House, but didn't clear the Senate, where St. Louis' two senators raised objections.
Both said they may have launched into a filibuster if Senate leadership pushed the proposal last week, potentially derailing other priorities as the Senate worked against a 6 p.m. Friday deadline for approving legislation.
"I'm sure they had concerns about what I would do," Nasheed said. "I always come with the element of surprise."
May said she believed the Legislature was "usurping" local control, adding she didn't have a problem with the city relaxing residency requirements — if that's what the city chose to do.
Rep. Ron Hicks, R-Dardenne Prairie, sponsored the residency rule repeal in the House. He said he was told the measure was perceived as too "controversial" in the Senate.
He promised to file the bill again in advance of next year's legislative session, and said he wasn't aware of any moves to bring the measure up again this summer.
"I heard there was a little bit of conflict on the Senate side with a couple members over there," Hicks said. "There's always next year."
Aldermen last year worried removing residency requirements would result in more and more city employees moving to the suburbs.
The residency rule proved to be one of the most contested topics during this year's abbreviated legislative session, even though some opponents said they might approve of the concept of relaxing residency rules.
"Personally I think there is a very good argument for waiving the residency rule," said Rep. Peter Merideth, D-St. Louis. "What I'm not OK with is going to the state and having the state making that decision for the people of St. Louis."
That position put legislators at odds with Krewson.
Jacob Long, spokesman for Krewson, said the mayor still believed current rules were "old-fashioned and protectionist."
According to the city charter, all full-time employees of the St. Louis police department must live within the city limits. New hires have 120 days to take up residence in the city if they aren't already living there.
There's an exception, though. Under current state law, St. Louis officers and other city police employees can move to the suburbs once they reach seven years of service.
"The session ending doesn't really change much of what we are dealing with and some of the hurdles we have to overcome to recruit more officers," Long said.
Meanwhile, Alderman Carol Howard, who sponsored the unsuccessful 2019 aldermanic bill to put the residency issue before voters, said Monday that she would talk with the mayor's office and some other aldermen about possibly bringing back the measure before the board.
But she said she had yet to make a decision. If she did try again at City Hall, the idea would be to put the issue before city voters in the November election.
Howard's bill would have applied to all St. Louis civil service employees, not just police.
"It deserves consideration," Howard, D-14th Ward, said of the issue. She added that she thinks "it's probably better that we put it before the citizens of the city" via a city charter amendment.
Mark Schlinkmann of the Post-Dispatch, reporting from St. Louis, contributed to this report.
Get Election 2020 & Politics updates in your inbox!
Keep up on the latest in national and local politics as Election 2020 comes into focus.