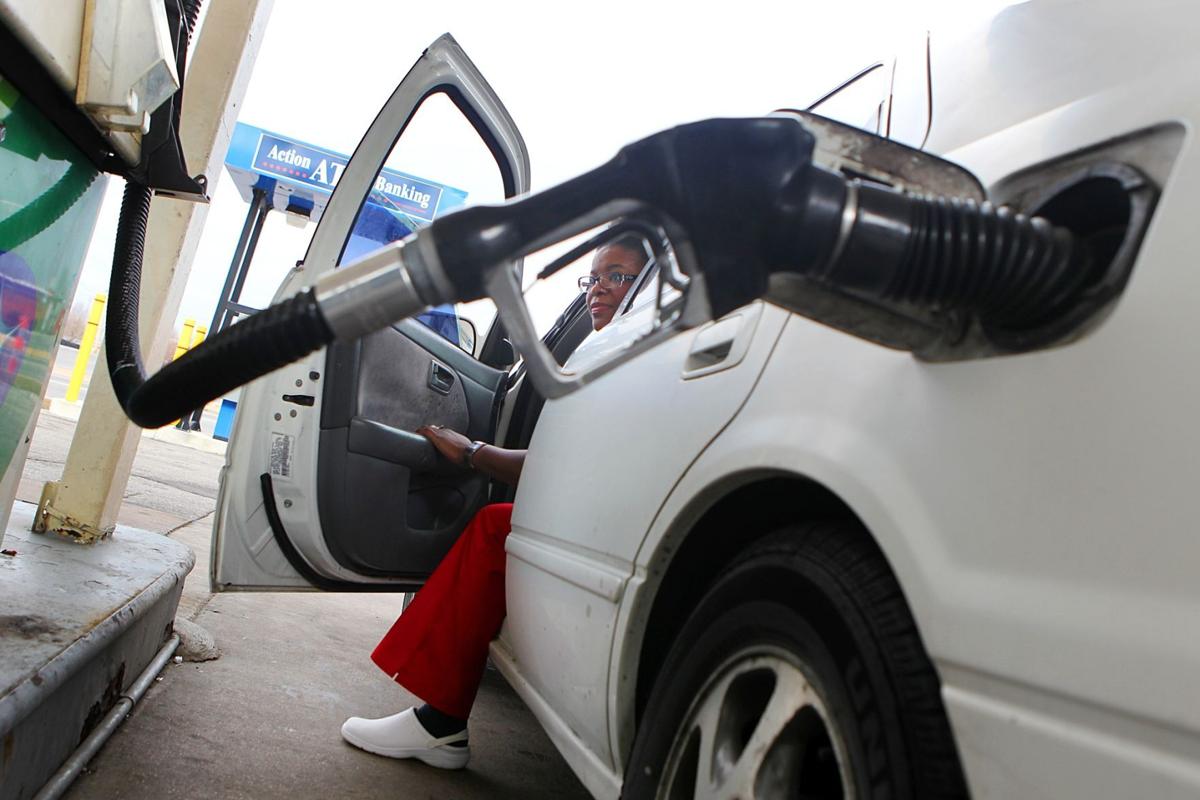 Updated at 11:30 p.m. with approval of legislation. 
JEFFERSON CITY — Motorists in Missouri could see the state's tax on gas and diesel fuel rise by 12 ½ cents per gallon over the next five years under legislation approved by the Missouri House late Tuesday.
Three years after Missouri voters rejected a proposal to raise the gas tax, the Republican-controlled Missouri House voted to endorse a bill to override that decision in a bid to generate more cash to maintain and upgrade the state's roads and bridges.
As lawmakers scrambled Tuesday to approve major pieces of legislation before Friday's scheduled adjournment of the annual spring session, Senate President Dave Schatz, R-Sullivan, was hoping to record a hard-won victory and send the measure to Gov. Mike Parson's desk.
Schatz, who has advocated for higher transportation spending to create thousands of construction jobs, was in the lower chamber earlier in the day lobbying for votes. House Speaker Rob Vescovo, R-Arnold, also was calling members into his office gauging support for the measure.
In addition to boosting the per gallon tax to 29 cents, up from the current 17 cents, the measure includes a provision increasing annual fees on electric vehicles by 20% per year over a five-year period. And, the plan would create a task force to study the impact electric vehicles have on the state's transportation system.
The legislation also includes a rebate program: Drivers could save their gas purchase receipts and apply for compensation once per year.
Rep. Jason Chipman, R-Steelville, said the cost to process refunds could result in millions of dollars in unknown administrative fees, drawing money away from general tax revenues.
Chipman also said it would stop people in bordering states with higher taxes from crossing the state line in search of cheaper gas.
"This would absolutely kill that advantage," Chipman said. "I'm not going to vote for higher taxes."
He and other Republicans said the issue should go to voters.
"I say we let the people decide," said Rep. Hannah Kelly, R-Mountain Grove.
But, given the dwindling hours left in the legislative session, supporters said the Senate bill should go straight to the governor without any changes.
"I feel this bill is dead if we accept amendments," said Rep. Becky Ruth, a Festus Republican who carried the measure in the House.
Opponents decried the arm twisting by leadership to get the tax hike across the finish line.
Rep. Jered Taylor, R-Nixa, said rank-and-file Republicans were given a choice: Agree to Schatz's gas tax increase or watch their gun rights legislation die in the Senate.
"This should go to a vote of the people," Taylor said.
An amendment sending the initiative to a statewide vote was the subject of intense debate for more than four hours. It was defeated on a resounding 102-48 vote, with Democrats voting in favor and a coalition of Republicans sticking with Schatz, providing a path forward for the increase.
The final version was sent to Parson on a 104-52 vote.
Increasing the tax will boost Missouri's tax rate from 49th lowest in the nation to a middle-of-the-pack position among surrounding states but still far less than Illinois' 52 cents per gallon.
Missouri's fuel tax has not been increased since 1996, despite having the seventh largest highway system in the nation. Alaska is the only state with a lower gas tax — with an eight-cent-per-gallon rate.
"We are still on a 1996 budget in the year 2021," said Ruth. "We have a duty to make sure our roads and bridges are safe."
The current fuel tax rate generated about $692 million in 2020. The added taxes are projected to raise an additional $455 million annually to put toward maintaining Missouri's roads and bridges.
Of that, an estimated 30% to 40% of the proceeds would come from out-of-state motorists passing through Missouri, Schatz has said.
Business and labor groups also support the boost, saying it could create between 9,800 and 24,800 jobs.