ST. LOUIS COUNTY — County Executive Sam Page said Sunday that a recording of him stating that the county's police board does what he says captured his "inartful attempt" at recruiting a lieutenant colonel to oversee a county police review.
In the recording, Page is heard telling police Lt. Col. Troy Doyle, "This police board will do what I tell them to do, as long as you tell me it's the right thing to do. There are some things we've got to fix. But we've got to make sure we fix them at the right time."
Doyle was passed over for St. Louis County police chief this spring and filed a complaint against the county last week alleging racial discrimination. The St. Louis County counselor has accused Doyle's lawyer Jerome Dobson of trying to extort $3.5 million from the county to settle the case before the Aug. 4 Democratic primary for county executive.
Page has said that Doyle was his preferred candidate for the chief position, which went to Capt. Mary Barton in a 5-0 vote by the police board. Page said he tried to convince Doyle three months later to oversee an external review of the police department led by businesses, and that Barton and the police board would agree to the move.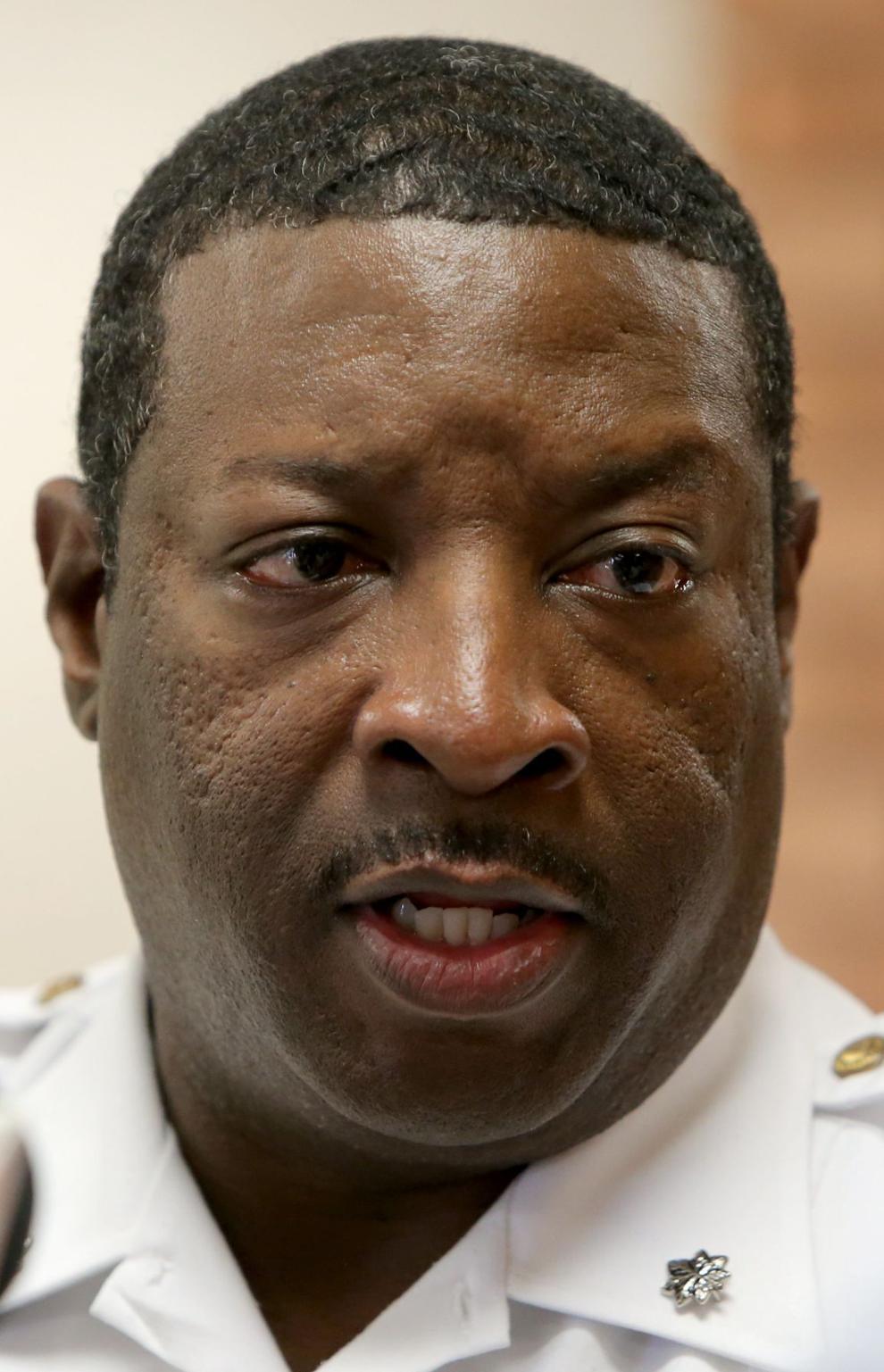 A 24-second audio clip of that conversation, dated June 23, was provided to the Post-Dispatch Sunday by Dobson, who declined to answer any questions about the context of the call.
"The only response we've received to the charge of discrimination is that Sam Page appointed these commissioners for their independence," Dobson said.
Page said Doyle was concerned that the police board would not support Doyle's involvement in the external review.
"I wanted the external review to be on community policing and civil rights," Page said. "Everyone thought that Lt. Col. Doyle was the right person to lead this external review."
A week after that conversation, Doyle was tapped to oversee the review.
Councilman Tim Fitch, R-3rd District, on Sunday wrote a letter to the County Council requesting that they investigate Page's comments as possible violations of the county charter that gives the police board independence.