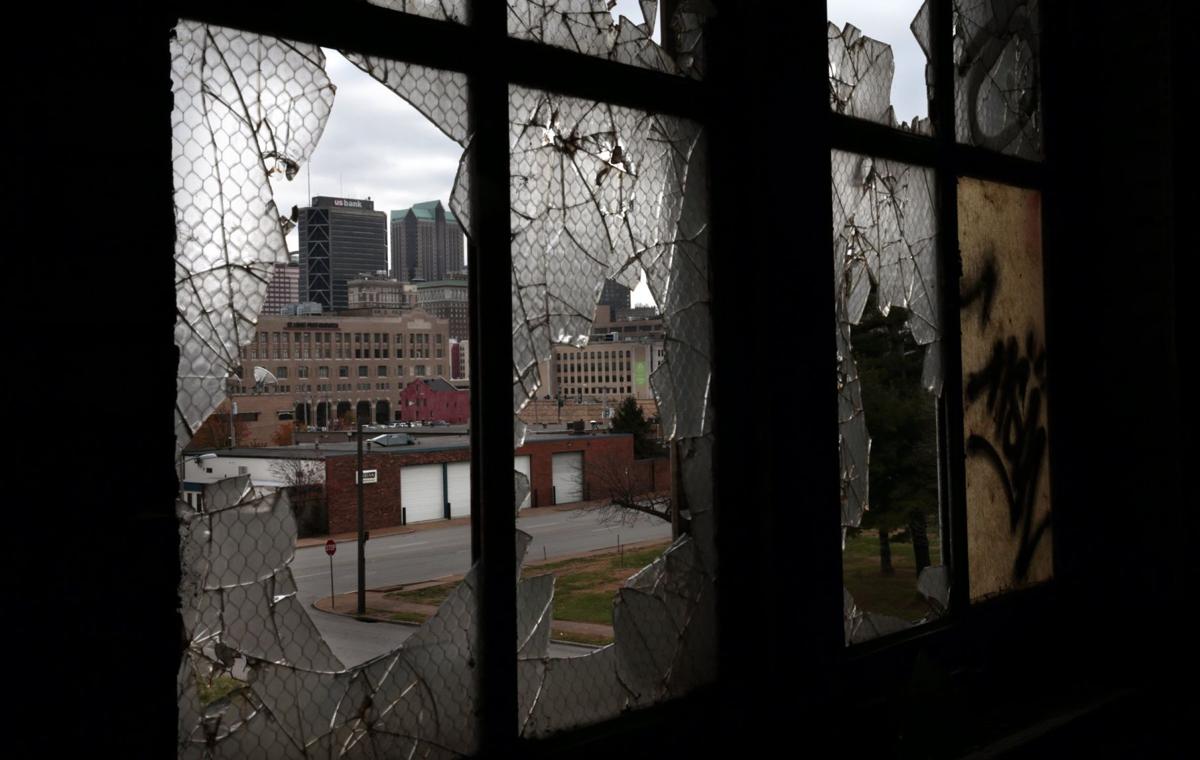 JEFFERSON CITY • A special panel formed by Republican Gov. Eric Greitens says Missouri needs to overhaul how it doles out tax credits to developers.
In a 32-page report issued Friday, the GOP-dominated task force says its recommendations would prevent politically connected developers from gobbling up state resources before lawmakers can divvy up funds for other state priorities, including schools, public safety and other crucial programs.
"Tax credit reform will eliminate an unaccountable, unpredictable drain on state funds that drives up taxes for the average Missourian," the report says.
Greitens, a political newcomer, created the Committee on Simple, Fair and Low Taxes via an executive order in January. The mission of the task force was to examine the state's tax code, including possibly eliminating tax credits that siphon money away from other state spending.
Although the panel investigated a handful of potential changes to Missouri's tax system, the report focuses on three major tax credit programs, including one for redeveloping historic structures, one for low-income housing construction and a separate job creation program known as Missouri Works.
The panel said developers could be fraudulently using tax dollars to enrich themselves.
"Upon the committee's review, few of the tax credit programs' current protections go far enough to ensure taxpayers' protection," the report says.
In an example of how the state is losing out, the report notes that over the past 10 years, a tax-credit program for low-income housing has authorized more than $1.6 billion of tax credits and received less than $192 million in return.
The historic preservation tax credit also has floundered. Last year, Missourians received only 16 cents of economic benefit for each dollar invested, the report says.
Under the recommendations offered by the committee, state officials should be given more power to deny applications that don't meet thresholds designed to prove they will benefit taxpayers.
Another recommendation proposes to allow for the denial of an application if the project can be done without state assistance.
"Many tax credits provide either an economic or social good to the state," said Joel Walters, director of the Missouri Department of Revenue. "But, it is in the best interests of all taxpayers when the state makes sure that the desired result is achieved in the most fiscally responsible way possible."
Supporters of the tax credits panned the committee as being stacked with vocal opponents of affordable housing programs. In addition, they said the panel failed to hold hearings in St. Louis and Kansas City, where low-income housing is a significant issue.
"It's unfortunate that the committee has chosen to ignore research on the efficacy and long-term savings of affordable housing, as well as testimony before the committee from dozens of affordable housing residents and their advocates," said Jeff Smith, executive director of the Missouri Workforce Housing Association.
In addition, Smith said, eliminating the tax credit now would not result in any significant savings to the state budget for eight years.
An early draft of the report included the possibility of altering the sales tax rate on food, triggering outcry from Democrats, who said it would unfairly hit low-income Missourians.
"Special interest tax breaks have already drained our budget and made it harder to fund priorities like education, economic development and transportation," said Senate Minority Leader Gina Walsh, D-Bellefontaine Neighbors.
In the end, the final report made no recommendation regarding a food tax.