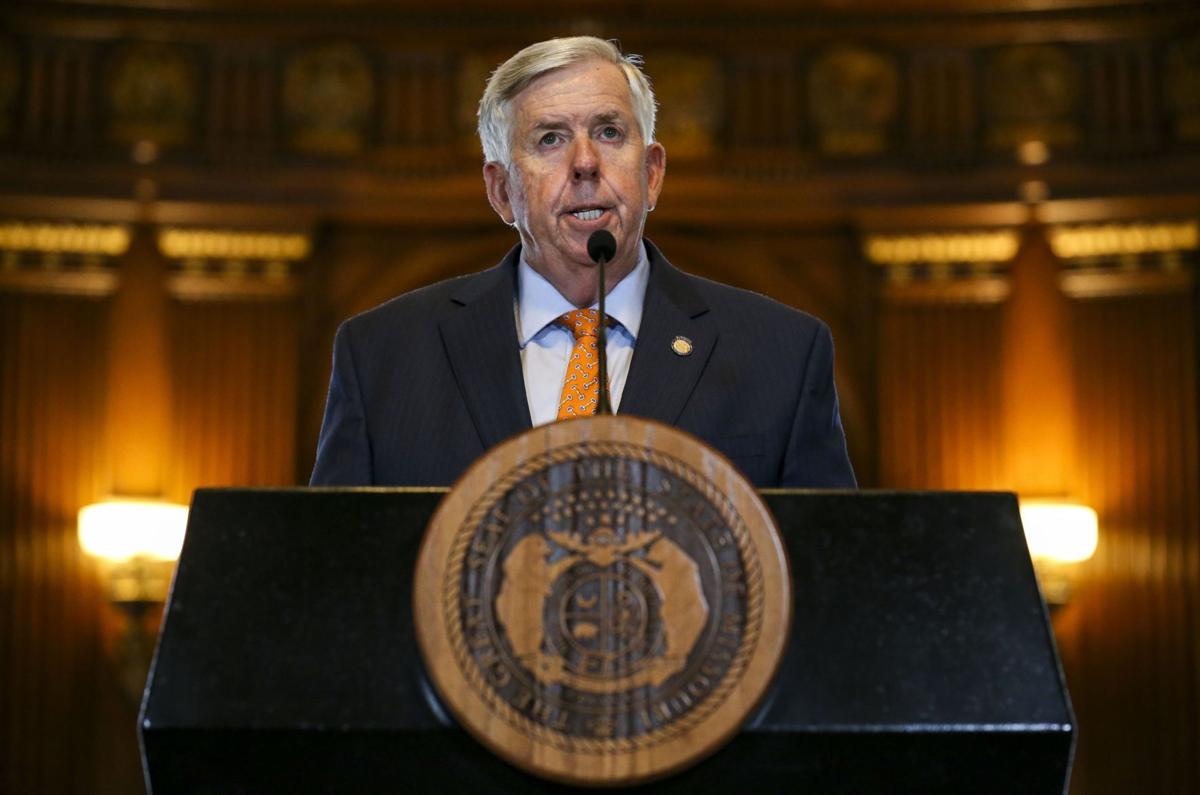 JEFFERSON CITY — Gov. Mike Parson on Thursday defended his administration's decision to hire a Virginia-based consulting firm to help Missouri respond to the coronavirus pandemic.
At a press conference at Washington University, Parson said the $829,000 paid to the McChrystal Group has helped on numerous fronts, including planning for the distribution of medicine across the state and the creation of computer models that help track the spread of the deadly disease.
"Having outside resources to come in and help us through this was one of the better things we've done at the time," Parson said. "They've been very valuable."
The contract began June 1, less than a month after the Republican governor said that the Missouri Foundation for Health would pay up to $600,000 for the company's work.
The firm, which was founded by retired four-star Army Gen. Stanley McChrystal, has embedded at least 11 contractors inside state government, giving them state email accounts through the Department of Health and Senior Services, said agency spokeswoman Lisa Cox.
Currently, there are six McChrystal workers who have state email accounts.
"If anything, I'm just proud of the resources they had at hand to help us fight the virus every day," the governor said.
"Why, exactly, are we spending $822K on our statewide 'response' to coronavirus when our response is to not lead and let the counties/cities do the heavy lifting? That response doesn't seem to be working," said Rep. Sarah Unsicker, D-Shrewsbury, in a tweet.
Parson said he personally stood up to keep the company on the payroll.
"In July we had a discussion whether to allow the contract to expire. I was the one personally in the meeting that day who said, 'Wait a minute, I don't want to do that. We've got school starting. We've got universities starting. We still need to figure out how we're going to deal with this virus because it changes everyday,'" Parson said.