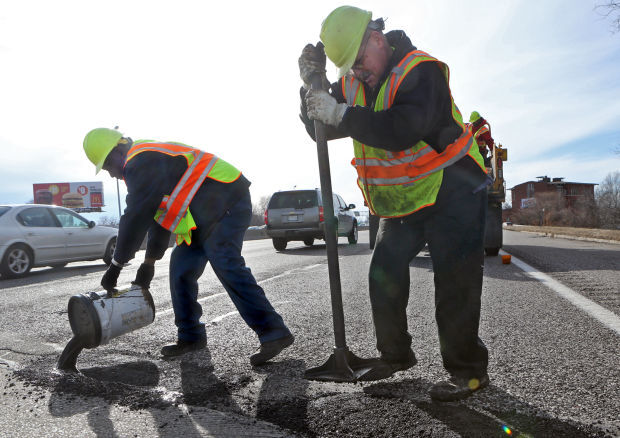 JEFFERSON CITY — Gov. Mike Parson's push to replace some of Missouri's worst bridges hit a milestone Friday with the program's 100th new or rehabbed bridge opening in Livingston County.
The governor, a Republican, had backed the gas tax increase, saying Missouri must boost its funding for infrastructure. The current 17-cent-per-gallon gas tax, among the lowest in the nation, hasn't been raised since 1996.
The Route 190 project over the Thompson River in the northwest part of the state replaced the deck on the bridge that was built in 1964. The project also brought the guardrail and bridge barriers up to current standards.
Among projects that have been completed in the St. Louis area are the Route AB bridge replacement on Ladue Road over Hibler Creek in Creve Coeur, the replacement of the Missouri 30 bridge over Saline Creek in Jefferson County and the Route AD bridge over Happy Sac Creek in Franklin County.
The work is being overseen by the Missouri Department of Transportation.
"It's hard to believe it's been a year since we launched the Focus on Bridges program. This was a major priority for our administration, and we are proud of MoDOT for continuing to move these critical projects forward during one of the most challenging times for our state," Parson said. "This is an exciting milestone for infrastructure in Missouri, and we look forward to the next 100 bridges."
Road projects have typically been paid for with proceeds from the motor fuel tax. But Parson was able to convince skeptical lawmakers to earmark $50 million in general revenue as a downpayment on a loan. That was combined with $81 million in federal funds to create a pool of money to repair or replace 250 of the state's poorest bridges.
Some Republicans opposed the governor's efforts, arguing that taxpayers shouldn't have to be on the hook to repay a loan.
Voters rejected attempts to raise more money for roads and bridges in 2014 and 2018.
MoDOT's funding problems have been magnified by the pandemic as motorists stayed home and purchased less gas for their vehicles. The current funding model also doesn't account for an increase in the number of electric cars on the road that don't contribute to the revenue stream that funds road construction.