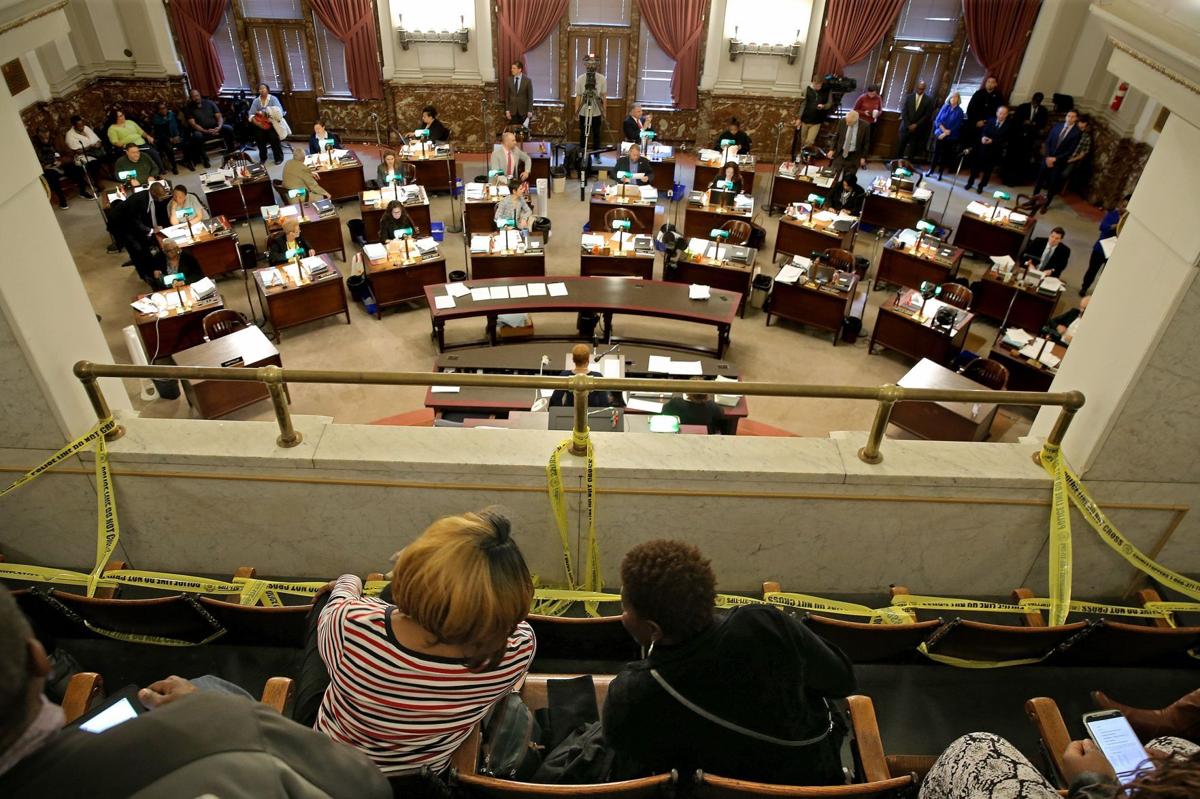 ST. LOUIS — A group petitioning to shift city ward redistricting from aldermen to an independent commission now hopes to get its proposition before voters next February, three months after its previous target date.
Moving the special election from November gives the committee, Reform St. Louis, more time to get enough signatures to qualify its proposed city charter amendment for the ballot.
"With more things opening up as a result of the COVID-19 vaccine, our coalition has decided to continue collecting signatures this summer with a goal of turning in by early September," said Taylor Jackson, the group's campaign director.
Jackson said more than 25,000 people signed petitions in the campaign's first 90 days. The signatures of 30,212 registered voters are required; that's equal to 15% of the number registered at the recent mayoral election.
Initiative petition campaigns typically try to submit to election authorities more than the needed amount to have a cushion in case some are disqualified.
The group appears to be on a collision course with the Board of Aldermen, which under the current charter has until the end of this year to draw new lines based on data from last year's federal census.
Redistricting is expected to be especially contentious because a voter-approved plan to cut the number of wards to 14 from 28 is already set to kick in.
The petition proposition would give the proposed commission until Aug. 31, 2022, to redraw the ward lines.
Benjamin Singer, a leader in the petition drive, asserted that a map drawn next year by the proposition-formed commission would supersede one put together by aldermen later this year. However, which plan ultimately takes effect could be decided by the courts.
Advocates of the commission idea say aldermen have an inherent conflict of interest in drawing boundaries for the wards they could be running in.
Critics of the proposition say reducing elected officials' involvement would be a mistake and that aldermen are most keenly aware of the needs of the city's neighborhoods and its people.
The commission set up by the proposition would consist of nine members. Four would be picked randomly from applicants by a Board of Aldermen-appointed oversight board made up of three retired judges and representatives of the comptroller's office and the city Planning and Urban Design Agency. Those four commissioners would then select the other five.
Barred from serving would be anyone who ran for office or worked for a campaign or political party in the previous two years. Employees of city agencies and contractors and state and city lobbyists also couldn't be members. Likewise, close relatives of disqualified individuals would be ruled out.
U.S. Census Bureau officials have announced that pandemic-related delays will result in local-level population and demographic data not being released until the end of September, much later than usual.
However, Mary Goodman, legislative director for Aldermanic President Lewis Reed, says some work will begin before then, such as the hiring of consultants to assist the board. "It's one of Lewis' priorities to get it started soon," Goodman said of the aldermanic process.
The proposed city budget for the fiscal year beginning July 1 includes $220,000 for board redistricting costs, including computer hardware and software and legal services.
Playing a key role will be the aldermanic Legislation Committee, headed by Alderman Joe Vollmer, 10th Ward, which will be assigned the redistricting bill.
The petition drive proposition also would make it more difficult for aldermen to make changes in the city's new nonpartisan "approval voting" system enacted as Proposition D at the election last November.
Under the new petition measure, any changes in Proposition D proposed by the Board of Aldermen would have to go before voters at a later election.
The petition plan also makes some other changes, including requiring aldermen with a conflict of interest on legislation to refrain from voting instead of simply disclosing a conflict.
Other provisions would bar former aldermen and aldermanic employees from lobbying the board for a year after they leave and would change the board's name to the Board of Alderpersons.