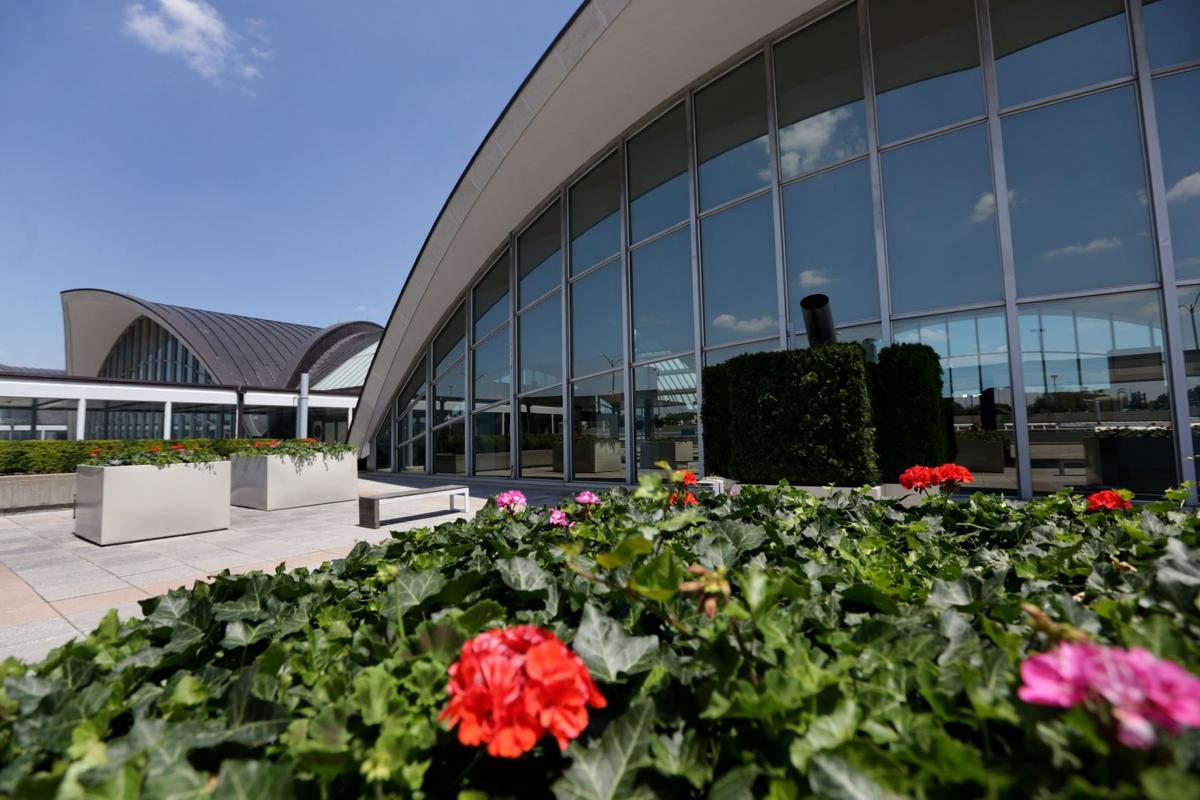 ST. LOUIS — Petitioners who want to privatize St. Louis Lambert International Airport got enough signatures to qualify their proposal for the Nov. 3 city election ballot, election officials announced Thursday.
City Election Board officials said they verified that the St. Louis Rising committee got at least 20,161 signatures of registered voters. A minimum of 19,687 was needed.
An alternative ballot proposal promoted by Aldermanic President Lewis Reed was given tentative approval Monday by the Board of Aldermen.
Although the two measures have differences, they both would require the city to lease all or a majority of Lambert to a private operator if at least $1 billion was committed upfront to a wide range of city projects.
Aiding dilapidated areas in north St. Louis is a goal of both proposals.
"Our proposal supports safe and affordable housing in areas of opportunity, provides job training and access to living wage jobs" and combats crime, said Adolphus Pruitt, president of the St. Louis NAACP, one of the campaign's leaders.
Pruitt also said the measure will result in stepped-up razing of contaminated vacant buildings.
Opponents of both privatization plans say the city would be gambling its single most valuable asset and that companies chosen to lease Lambert would prioritize profits over the public interest.
"It's a way of extracting value out of the airport and putting it in the control of a private operator," said Alderman Cara Spencer, D-20th Ward.
She also has said Lambert and the city would be "a guinea pig" because no major airport in the continental United States has leased their entire operation.
Critics also say now is the wrong time to negotiate an airport lease amid the big decline in air travel amid the coronavirus pandemic.
It's possible both the petition measure and Reed's proposal could be on the ballot at the same time.
But Pruitt said his campaign is "open to sitting down" with Reed and other aldermen "to see if there's a way we don't wind up with two proposals on the ballot." Reed could not be reached for comment Thursday.
The petition drive was begun by the St. Louis NAACP and the Carpenters Union and was heavily funded by Pelopidas, a company founded by a longtime associate of political megadonor Rex Sinquefield.
Pelopidas has kicked in more than $465,000 to cover petition group expenses, according to reports filed with the state. Sinquefield also was a key player in the city's previous Lambert privatization process halted last December by Mayor Lyda Krewson.
The St. Louis Democratic Central Committee voted 33-1 on Wednesday night to oppose Reed's bill. Committee chairman Michael Butler, who also is the city recorder of deeds, said it's likely the committee would have the same opinion on the petition measure.
Both proposals are city charter amendments that would require 60 percent voter approval to pass.
Opponents of both have complained that they would allow a Sinquefield-funded nonprofit, Grow Missouri, and two other consulting firms to get $44 million from future Lambert lease proceeds tied to work during the earlier privatization consideration process ended by the mayor.
Travis Brown, a Sinquefield associate who heads Grow Missouri and Pelopidas, said in a statement last week that "reimbursement was not the primary motivating factor for my involvement" in the petition drive.Updated at 7:51 p.m.
Daily updates on the latest news in the St. Louis business community.