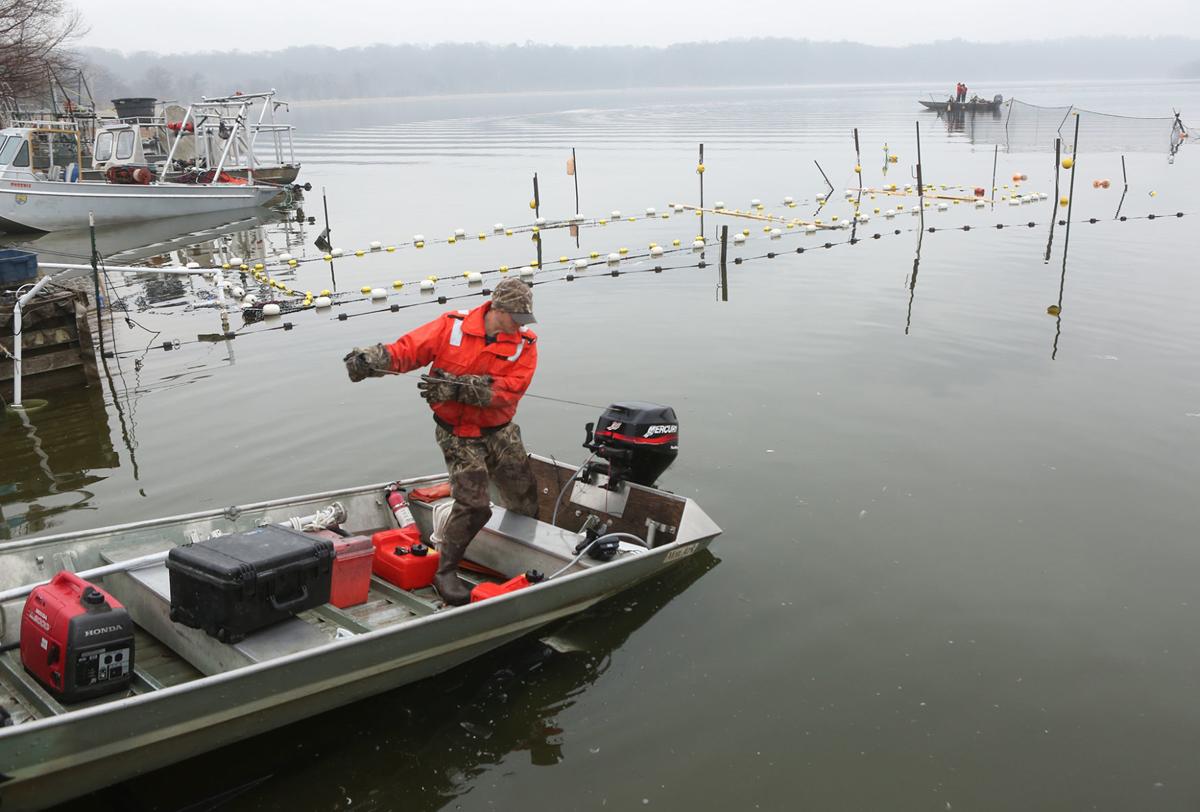 JEFFERSON CITY — A federal plan to pump more than $1 billion annually into wildlife conservation efforts would mean millions of dollars more for projects to protect vulnerable species in Missouri.
In budget documents for the fiscal year that begins next July, the Missouri Department of Conservation said passage of the Recovering America's Wildlife Act in its current form would lead to more than $20 million in extra funds each year for Missouri.
"A primary expected benefit of this proactive and focused approach is reversing declines in SGCNs (species of greatest conservation need), thus preventing the need for federal listing under the Endangered Species Act," the department said in documents submitted to Gov. Mike Parson's budget office.
Sens. Roy Blunt, R-Missouri, and Martin Heinrich, D-New Mexico, introduced the legislation in July, calling it the "largest, most significant investment in wildlife and habitat conservation in a generation."
The plan has yet to clear the Senate, and the House hasn't backed a similar proposal.
"The bill has strong, bipartisan backing," said Katie Boyd, spokeswoman for Blunt's office. "Sen. Blunt is continuing to work with Sen. Heinrich to build additional support and find a path forward."
Representatives for Missouri's other senator, Sen. Josh Hawley, a Republican, did not respond to a question asking whether Hawley supports the legislation.
A July news release from Blunt's office said his plan would designate $1.3 billion annually for "proactive, on-the-ground" conservation initiatives.
The release said "science-based" plans developed by states, territories and tribal governments would "restore populations of species with the greatest conservation need."
The release said the states, territories and tribal governments pointed out 12,000 species needing aid. It said current federal aid is "severely insufficient and fails to provide the resources required to meet all of these needs."
Debate coincides with dire warnings from scientists who say the earth is experiencing a crisis in which species are vanishing 1,000 times faster than the historic rate, the Associated Press reported last month. The United States on Sept. 29 declared 23 species, including the ivory-billed woodpecker, extinct.
According to the U.S. Geological Survey, Missouri has hundreds of flora and fauna listed as "species of greatest conservation need," including the Eastern and Ozark hellbender salamanders, the Eastern big-eared bat and Mead's milkweed.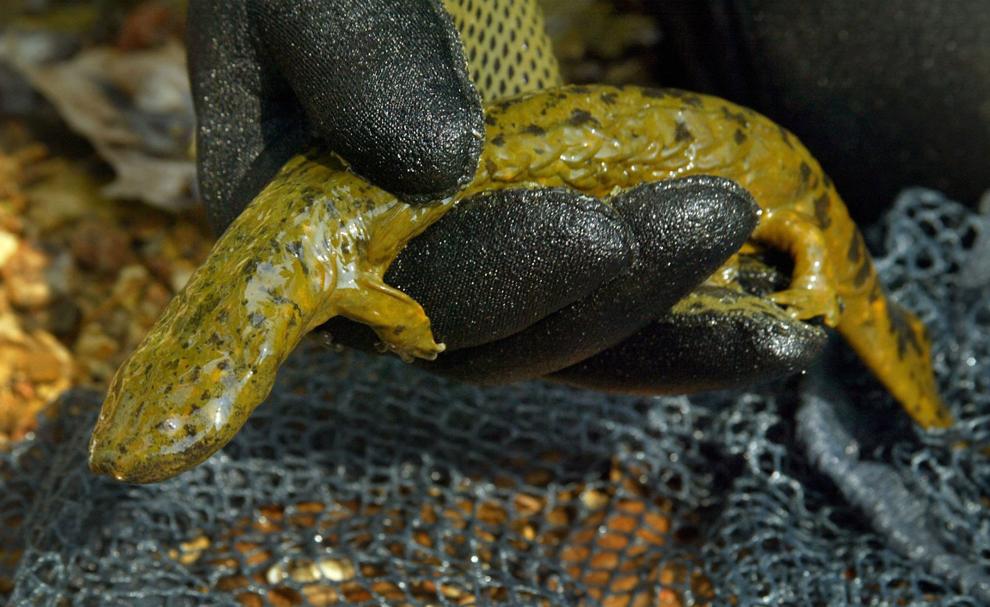 "The Recovering America's Wildlife Act would invest in America's wildlife and would be a giant step in stemming species loss," Lynn Scarlett, chief external affairs officer of the Nature Conservancy, said in the July news release. "State and local wildlife agencies are uniquely positioned to protect wildlife and help declining populations recover."
In Missouri, Joe Jerek, spokesman for the Missouri Department of Conservation, said the new funding would further the state's Comprehensive Conservation Strategy, which mentions 209 "conservation opportunity areas."
Work in those areas includes improving woodland glades, forests and stream quality.
Improving the bottomland forest and wetland floodplain landscapes along the Mississippi River in the River Bends zone is also a priority, Jerek said.
The Missouri Department of Conservation, according to budget documents, would use half the money on habitat management and a quarter of it for fish and wildlife management. Fifteen percent would flow to education and communication, while the remaining 10% would go toward recreation management, according to department plans.
The department, in budget documents, said the majority of funds would go to habitat work, education efforts, monitoring species with the greatest conservation need and incentives for landowners.
Jerek said the money would allow the state and partners "to meet strategic goals in more conservation opportunity areas" including helping to tackle the spread of invasive species such as feral hogs and bush honeysuckle.
"Our state agencies have the primary responsibility of conserving our treasured natural resources and with this dedicated funding, states and our many partners will be able to make sure our fish and wildlife are healthy for years to come," Sara Parker Pauley, director of the Missouri Department of Conservation, said in July.
The legislation also has the backing of Bass Pro Shops founder and CEO Johnny Morris, who was recently honored with a space in the Missouri Capitol's Hall of Famous Missourians.
"State fish and wildlife agencies have a solid track record of accomplishing remarkable recovery and restoration successes, but to ensure diverse fish and wildlife resources thrive for future generations we must restore habitat all across America by passing the bipartisan Recovering America's Wildlife Act," he said.