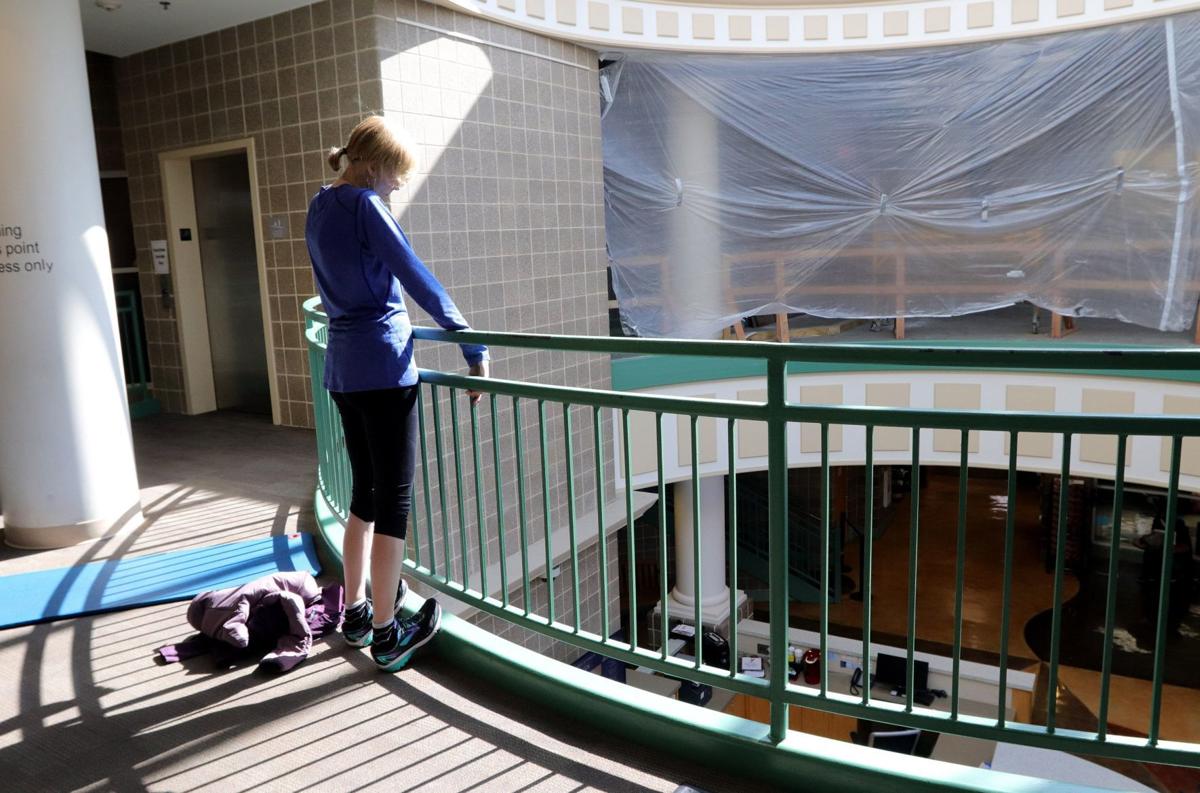 JEFFERSON CITY — A plan to offer low-interest loans to cash-strapped cities was put on hold Tuesday after questions were raised about how the new program would operate.
Members of the Missouri Development Finance Board agreed the $5 million initiative could be helpful to cities affected by the pandemic-related economic downturn, but questioned whether it would be enough money going to enough communities.
"I think there is going to be a huge need for this," said board chairwoman Marie Carmichael. "I want the money to be targeted where the most need is."
As initially designed, the program would be limited to cities with populations under 25,000 residents. Cities could apply for loans worth between $50,000 and $300,000 on a first-come, first-served basis, said Robert Miserez, the board's executive director.
Miserez acknowledged the population benchmark was arbitrary, but said it encompassed all but about three dozen cities in the state.
Although the program has the backing of the Missouri Municipal League, which advocates on behalf of local governments, some city officials say they won't be tapping into the funding stream.
"If I borrow money and have to pay it back, what am I going to pay it back with?" said Matt Conley, city administrator of St. Ann.
He said counties that have received federal money to assist with coronavirus-related costs should pass more money to cities to help pay for things like public safety.
And, the Legislature should approve a law that allows for the uniform collection of online sales taxes to accommodate the shift by consumers to online shopping, Conley said.
In Richmond Heights, the city council approved a budget Monday that resulted in 18 full-time employees being laid off.
The most recent sales tax receipts reflecting April purchases were down by 50% from the same period last year, City Manager Amy Hamilton said.
For now, Richmond Heights is using its budget reserves to offset the decline in revenue.
"A loan is nothing we have spoken about," Hamilton said. "We will obviously have to talk about it."
With millions of Missourians staying home during the spread of COVID-19, cities saw their revenues from sales taxes plummet.
In St. Ann, Conley said the city has not reopened its community center and other recreation facilities and is keeping the staff for those programs on furlough.
"Everybody is making cuts," he said.
According to a survey of 83 cities by the Missouri Municipal League, 92% of municipalities anticipate budget shortfalls this year because of the pandemic.
Some cities will be able to draw down reserves to overcome the reduced flow of tax money, but an estimated 51% will cut public services, the organization said.
Another 19% could raise taxes to offset the losses, the survey found.
The program would allow cities to pay back a loan with no interest in the first year. If the loan is extended, the interest rate would start at 2% and grow to 2.75% in the fourth and final year.
Cities will be required to certify that the loan is necessary to avoid a reduction in "essential government services" due to the effects of COVID-19.
Miserez said the board could vote on a revamped proposal by the end of June.
Daily updates on the latest news in the St. Louis business community.