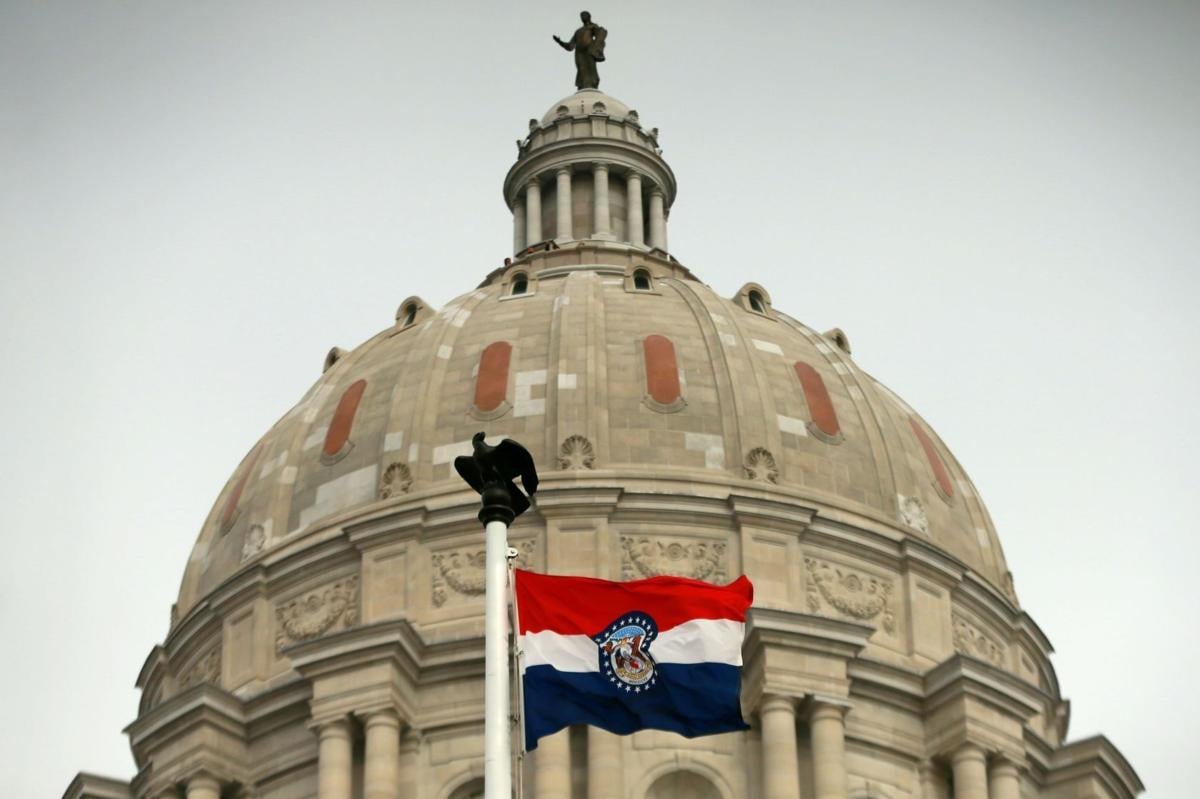 JEFFERSON CITY — The Missouri House on Wednesday gave first-round approval to a proposal that would prevent local law enforcement from enforcing federal gun laws that aren't on the books in Missouri.
The "Second Amendment Preservation Act," sponsored by Rep. Jered Taylor, R-Nixa, seeks to invalidate federal laws or other actions deemed to infringe on a person's Second Amendment right to bear arms.
Lawmakers approved the proposal Wednesday on a 107-43 vote.
Under the original version of Taylor's measure, individual officers would be held liable if they were found to knowingly enforce or attempt to enforce federal gun laws nullified in Missouri.
An amendment by Taylor, and approved by the House, struck an officer's individual liability, instead allowing people to sue individual police departments if they infringe upon their rights, with a minimum fine of $50,000.
"It would be against the department rather than the individual," Taylor said.
Rep. Peter Merideth, D-St. Louis, said this amounted to defunding the police — a slogan Republicans used against Democrats during the 2020 campaign.
"In other words, if we don't like the way a department is behaving, we should defund the police," Merideth said in summarizing Taylor's amendment.
"We're not preventing those funds from going to the department," Taylor said.
Local law enforcement has voiced concerns the measure could imperil their efforts to collaborate with federal agents through crime task forces. It is unclear whether edits to the measure Wednesday will convince law enforcement groups to support the measure.
Rep. LaKeySha Bosley, D-St. Louis, said there was a statement from Greene County Sheriff Jim C. Arnott, circulating among lawmakers, that criticizes the bill.
"We need state laws that will make it easier to keep our communities safe, not those that have unintended consequences and silence law enforcement officials," the statement says.
Attorney General Eric Schmitt, a Republican who has emphasized collaborating with federal agents to fight violent crime, did not voice an opinion on the legislation when the Senate took up a similar measure last month. His spokesman again declined to comment on Wednesday.
The measure still requires a final House vote before advancing to the Senate for consideration.
Gov. Jay Nixon, a Democrat, vetoed a similar measure in 2013. More recent attempts to invalidate federal gun laws sputtered during President Donald Trump's administration.
But with Democratic President Joe Biden in the White House, and Democrats in control of Congress, multiple Republicans worried about potential federal firearm restrictions that have yet to be enacted.
Democrats sent out a news release during debate on the nullification measure touting the party's "solutions to rampant Missouri gun violence."
Among the proposals is one requiring people to report lost or stolen firearms, one requiring firearm sellers to verify the age of buyers and a third bill allowing localities to issue their own firearm rules.
Passage of the measures is unlikely in the GOP-controlled Legislature.